Scribendi.com Tops 250,000,000 Words Edited
Scribendi.com has edited more words than Shakespeare wrote in his entire life
August 18, 2008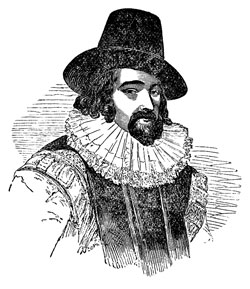 Earlier today, our team of dedicated professional editors checked the 250 millionth word of text to be entrusted to Scribendi.com.
"We have succeeded in our objective of making it simple and affordable for English writers everywhere, whether in business, academia, or literature, to get their work professionally edited," noted President Chandra Clarke. She went on to outline exactly what that entails: "Editing is not just about grammar. We help people communicate clearly, to sell their product, get their research published, prepare their book for printing, or apply for a job. We help writers reach their highest potential."
That potential is limited to neither time nor place. As Clarke puts it, "It doesn't matter where you are in the world, or what time of day it is, our secure website lets anyone access our editors at any time."
To put this achievement into perspective, the quarter of a billion words we have now edited would stretch (in 12-point font) from Montreal to Vancouver, or span the Atlantic Ocean from Britain to Canada, a particularly appropriate analogy for our co-founders, Terence Johnson and Clarke, who are themselves a British-Canadian couple.
This is the latest in a string of achievements for our company, which was recognized by the Ontario government with an Ontario Global Traders Award for being a top exporter 2005; by the Web Marketing Association with a Small Business Standard of Excellence webaward in 2006; by local and online press for initiating a project to plant 10,000 trees in our home community this spring; and by technology leaders Intel and VeriSign in case studies in which we have recently been featured.
"We're looking forward to the day we can say we have circled the globe," adds Johnson, our company's vice-president. Circling the globe means boosting the local economy. He explains, "We are working flat out to continue to grow our business. Every day brings new challenges, but being able to create new jobs, especially in a region hard-hit by the current economic climate, and say 'you're hired' makes it well worth the effort."