Get a better paper with academic editing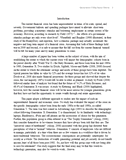 Before Editing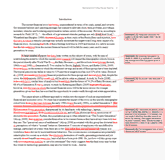 After Editing
(Click to enlarge)
Getting a good start on your writing project is critical to your success. Using this quality academic editing service for an early draft will give you a firm foundation for your work.
Our editors will focus on your writing style, organization, clarity, and tone. They'll check for errors in language, highlighting potential problem areas. The goal will be to ensure consistency throughout your document and improve your writing.
Your document will also be given a first review for all those little mistakes like misspellings, grammar errors, and typos. With your cleaned-up version in hand, you can move forward with confidence to finish the work.
We can edit all kinds of academic documents, and we have more than 15 years of experience in editing a wide variety of academic subjects.
We've made ordering simple. Just create a quote below and order now!
What can I use the academic editing service for?
This service is for things like journal articles, research projects, brevia, letters, conference proceedings, posters, and presentations. We handle all topics, including medical, science, and technical papers.