Recognized for Excellence
As the world's leading online editing and proofreading company, we have been privileged to win numerous awards for everything from our website to our content to our entrepreneurial spirit. We are honored to be a recipient of each of these awards, and we would like to thank our staff for all of their hard work and our customers for their loyalty. Our trophy case would not be this full without all of your support.
Here are a few highlights:
Awards
Great Place to Work Best Workplaces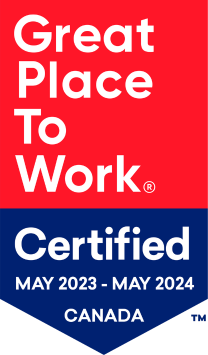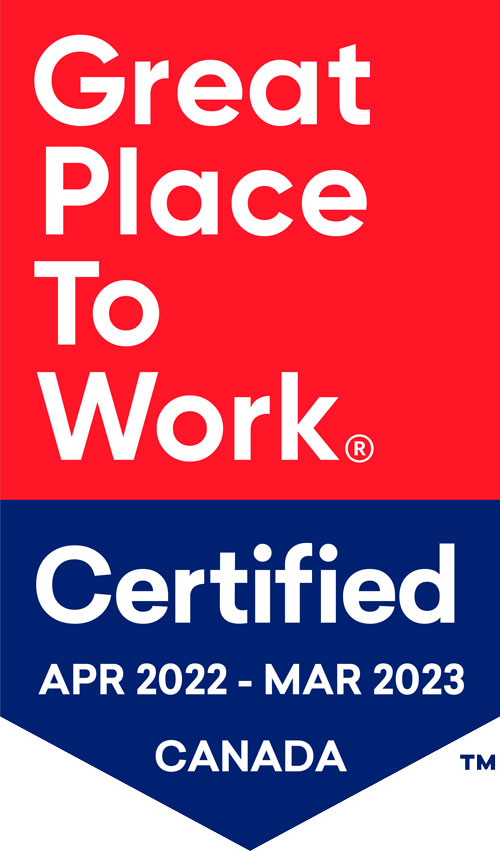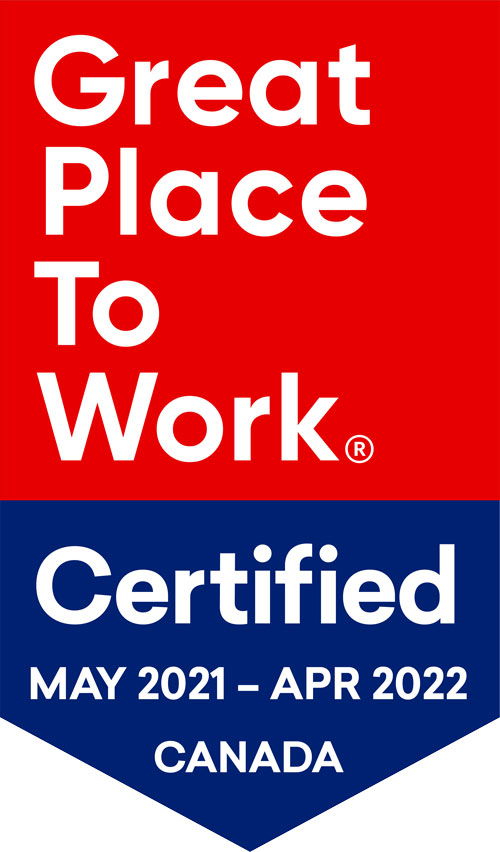 Scribendi has been certified once again as a Great Place to Work. Scribendi's employees confirmed the company is indeed a great place to work because of its collaborative corporate culture, encouragement of creativity and innovation, and emphasis on wellness and work-life balance.
Best Workplaces for Women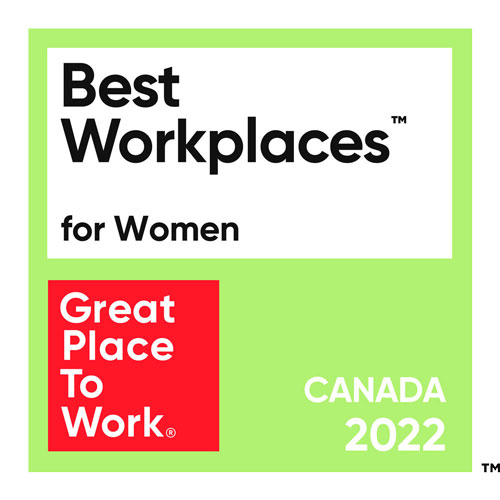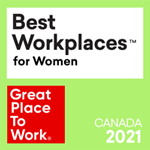 In 2022, Scribendi was placed on Great Place to Work's list of Best Workplaces for Women again. This is the fourth time Scribendi has ranked on this list. Since its founding in 1997, Scribendi has been transforming the traditionally male-dominated editing field with a women-led team and advancing conventionally paper-based editing services with proprietary technologies.
Best Workplace in Technology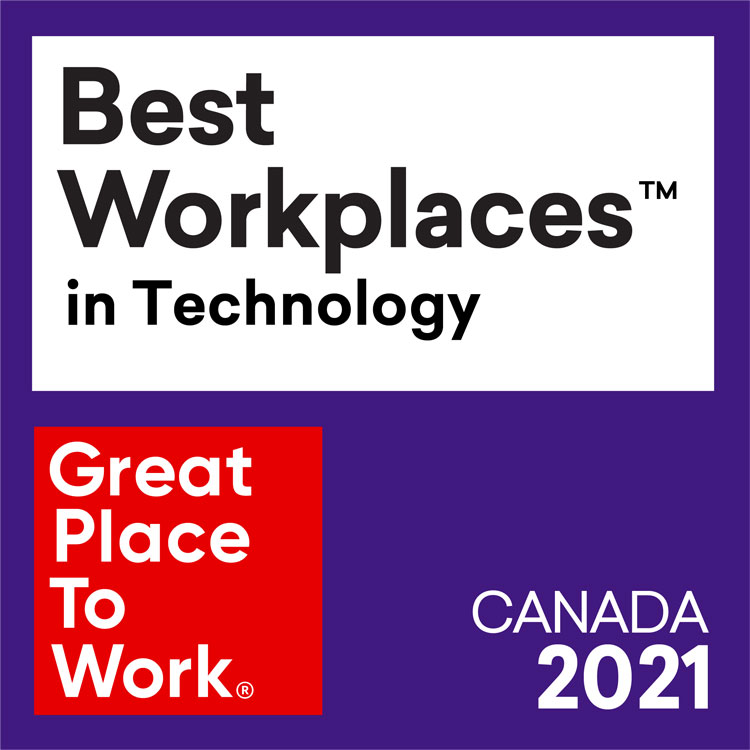 In 2021, editing and proofreading leader Scribendi was named a Best Workplace in Technology for its innovations in artificial intelligence–based editing technologies fueled by Scribendi AI, the company's technology division. To be eligible for this list, organizations must have been Great Place to Work-certified in the past year.
WETech Tech Innovation of the Year Award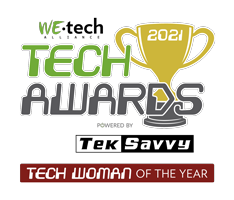 In 2021, WEtech Alliance presented Scribendi's President, Patricia Riopel, with the Tech Woman of the Year award. This award recognizes, celebrates, and makes visible the achievements of women with a clear passion for technology. Riopel has been driving technological innovation at Scribendi AI since 2017. The tools developed by Scribendi AI work to deliver better, more consistent editing and proofreading services for Scribendi's clients. One such technology is the Scribendi Accelerator, the most advanced grammatical error correction tool today.
Growth List: Canada's Fastest-Growing Companies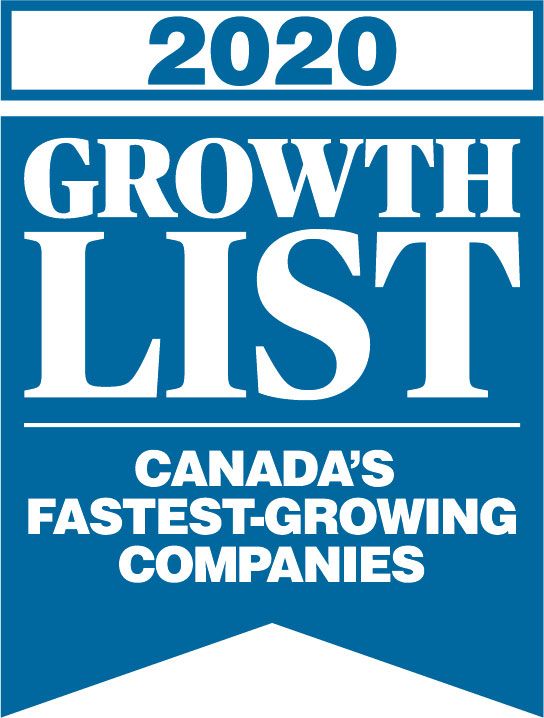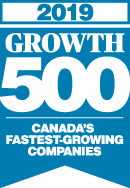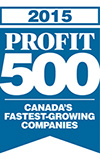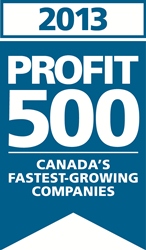 The Growth List ranks Canada's Fastest-Growing Companies by five-year revenue growth (nationally, regionally, and by industry). The program aims to reward entrepreneurs for their achievements and contributions to the Canadian market. Scribendi is thrilled to announce it has earned a spot on this list for eight consecutive years.
Canada's Top Growing Companies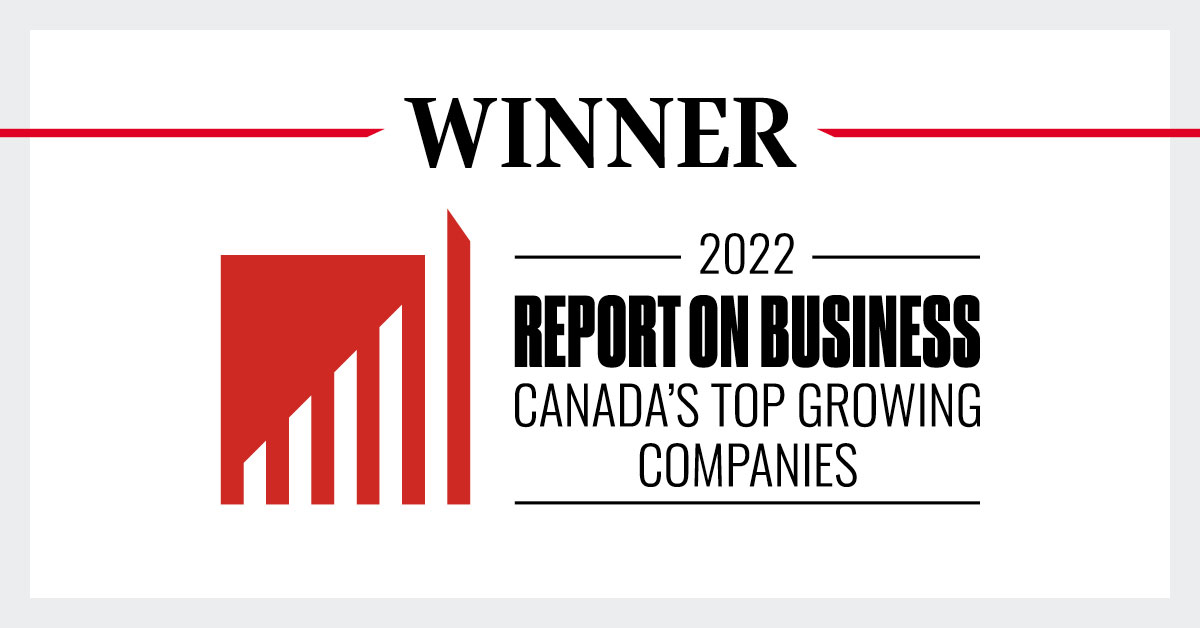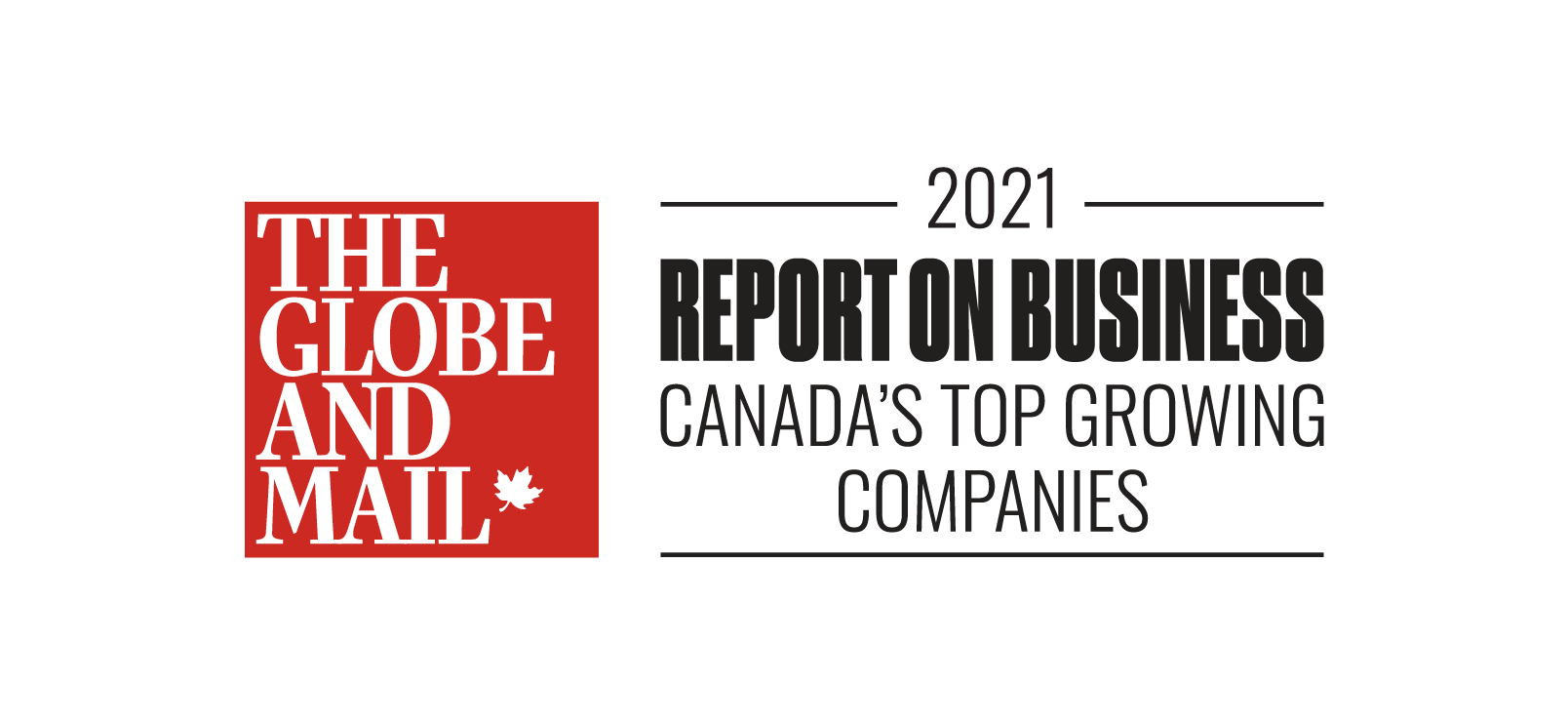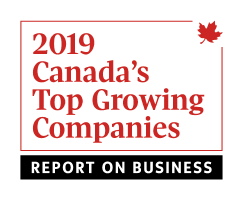 In 2022, Scribendi made the Canada's Top Growing Companies list once again. Launched in 2019 by The Globe and Mail, the Canada's Top Growing Companies list ranks participating private and public Canadian businesses on 3-year revenue growth. As a continuously growing company, Scribendi earned a spot on the list with a 3-year revenue growth of 56%.
The Stevie Awards and International Business Awards
E-Commerce Customer Service Award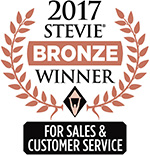 In 2017, Scribendi won a Bronze Stevie Award in the e-Commerce Customer Service Award category in the 2017 Stevie Awards for Sales & Customer Service.
The Stevie Awards for Sales & Customer Service are the world's top honors for customer service, contact center, business development and sales professionals. The Stevie Awards organizes several of the world's leading business awards programs, including the prestigious American Business AwardsSM and International Business AwardsSM.
Best Writing/Content

In 2010, Scribendi won an International Stevie Award for Best Writing/Content for its website at the International Business Awards. The International Business Awards is the only global, all-encompassing business awards program honoring excellent performance in business. Recipients of International Stevie Award trophies were selected from more than 1,700 entries received from organizations and individuals in more than 40 countries.
IT Executive of the Year

Vice-president, Terence Johnson, earned a Distinguished Honoree medal for IT Executive of the Year at the 2010 International Business Awards. Honorees were selected through two rounds of judging by business professionals worldwide.
International Business Awards: Women in Business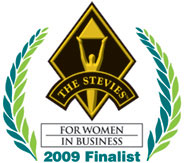 The Stevie Awards for Women in Business honor women executives, entrepreneurs, and the companies they run—worldwide. In 2009, Scribendi was named a finalist in three categories in the 6th annual Stevie Awards for Women in Business:
Best Canadian Entrepreneur
Most Innovative Company of the Year
PROFIT W100: Canada's Top Women Entrepreneurs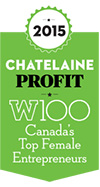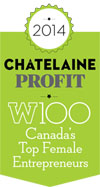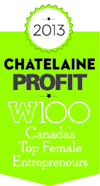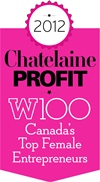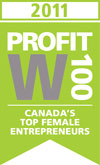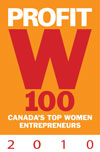 The PROFIT W100 has honored Chandra Clarke for seven consecutive years. Ranking Canada's top female entrepreneurs on a composite score based on the size, growth rate, and profitability of their businesses, PROFIT W100 profiles the country's most successful female business owners.
Small Business Book Awards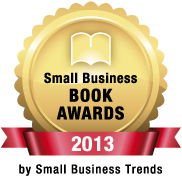 In 2013, Scribendi was recognized as a top online resource by the Small Business Trends in the Small Business Book Awards. The winners of the contest were decided by user votes. Out of the 49 nominees, Scribendi placed third. The Small Business Book Awards celebrate the best business books and resources for entrepreneurs, small business owners, CEOs, managers, and their staff.
Ontario Global Traders Awards

In 2010, Scribendi received national attention by winning the Ontario Global Traders Award for Market Expansion (Silver). By winning this award, Scribendi has shown that it has established itself in a new export market by generating a significant increase in export sales and job creation.

In 2005, Scribendi was awarded the Ontario Global Traders Award, honoring top achievement in both domestic and international marketplaces. The Ontario Global Traders Awards constitute the province's premier export recognition program.
Woman Exporter Award

In 2010, Scribendi president, Chandra Clarke, was awarded the Woman Exporter Award by the Organization of Women in International Trade (OWIT) – Toronto. The award recognizes female export achievement. Through her business, the recipient advances women and/or the image of Canadian business women in the international business community.
Enterprising Women of the Year

In 2010, Scribendi president, Chandra Clarke, was recognized by Enterprising Women, an American magazine for women business owners, as a finalist in the annual "Enterprising Women of the Year" award program. The top women business owners from across the United States and Canada were recognized for outstanding business growth, mentoring and supporting other women in business, and leadership in their communities.
Top 25 Amazing Women of the Year

In 2010, Scribendi president, Chandra Clarke, was recognized by Stiletto Woman, a magazine that commends women in business, as a finalist in the "Top 25 Amazing Women of the Year" award program. The magazine's editorial team screened hundreds of nominations. The women were recognized for making a difference in their communities and in the lives of others.
Interactive Media Awards

In 2009, Scribendi was awarded Best in Class – Professional Services by the Interactive Media Awards™ (IMA) for the 2009 redesign of our website. The judging criteria consisted of design, usability, innovation in technical features, standards compliance, and content.
The WebAwards

In 2006, Scribendi was awarded the Small Business Standard of Excellence WebAward for Outstanding Achievement in Web Development. The WebAwards is an international award program that names the best websites in 96 industries.
Memberships
Better Business Bureau

Scribendi has been a member of the Better Business Bureau since 2006. Being a member showcases our consistent commitment to our clients and our exceptional customer service. Criteria include practices such as honesty in advertising, satisfactory customer complaint handling, and consistent and considerate protection of private customer information.