Get academic proofreading for your articles and papers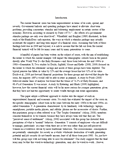 Before Proofreading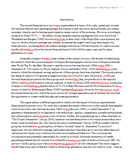 After Proofreading
(Click to enlarge)
Before you submit your work, it's a good idea to have a professional academic proofreader take a look at it. Our experts catch typos, repair broken grammar, and fix misspellings and other language errors.
A good proofreading will ensure that your work is reviewed and appraised for its content, and not rejected out-of-hand because of small mistakes. Your final draft isn't really "final" until someone else has looked it over.
We all know that you can't always rely on a favor from a colleague to ensure a thorough read-through. Let us help you. Our team of experts has the software and skills to handle most file types, including PDFs, and your manuscript will be kept confidential.
We can provide academic proofreading on all kinds of documents, including journal articles, reports, posters, papers, proceedings, letters, and presentations.
We can help you right now. Just generate a free, instant quote below and order today!
Is academic proofreading right for me?
Proofreading is for final drafts of documents that have already been edited at least once. If you need help with things like word choice, sentence structure, and overall organization, and you want heavy correction, please use our academic editing service.