Why You Need Scribendi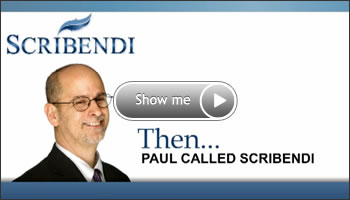 Your organization produces hundreds, if not thousands, of documents every year. Most of these are collaborative efforts, or materials your staff has already seen too many times. In this situation, it's easy to overlook details. You need to outsource your editing and proofreading needs to Scribendi.com. All our editors and proofreaders speak English as their native language and have years of editing and proofreading experience.
To find out more about the importance of an on-demand editing and proofreading infrastructure, please take a copy of our free white papers on editing (PDF) and proofreading (PDF).
Custom Services
We can create custom service packages to help you meet your objectives. We can work to your deadlines, provide everything from substantive editing to light proofreading, apply your house style guide, and handle most major file formats, as well as hard copies. You will be able to access services quickly through your organization's very own exclusive service pages on our website.
24/7 On-demand Coverage
Scribendi.com editors work around the clock, 365 days a year. This means you can quickly and easily outsource your work late Friday afternoon, local time, and then enjoy your weekend, knowing that your revised documents will be ready and waiting for you come Monday morning. If you are working on a tight deadline, our express services can have your document back to you before the working day is over.
Security and Confidentiality
Scribendi.com uses SSL encryption for secure communications between your computer and our site when you upload documents and pay online, and we have some of the strictest privacy policies around. We are also happy to execute non-disclosure agreements, if required. Don't have one ready? We can provide one for you.
Please fill out the form below, providing information about your project or ongoing editing needs. A Scribendi.com representative will be in touch within 24 hours to discuss your project and our custom corporate services. All inquiries are held in the strictest confidence.