Get rid of grade-lowering mistakes with essay proofreading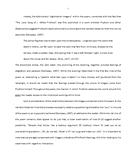 Before Proofreading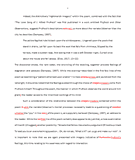 After Proofreading
(Click to enlarge)
You've worked hard to write a good assignment. It has been through a few revisions, and you're ready to submit it to your instructor.
Before you turn in your final draft, it's a good idea to have a professional proofreader take a look at your essay. Our experts catch typos, repair broken grammar, fix misspellings, and find other language errors.
Make sure your essay is graded for your ideas and not marked down for avoidable errors.
We can handle most file types, and we've worked for more than 15 years in a wide range of subjects and disciplines. There's no need to worry about seeing your paper online either; we keep all material confidential, and we have strict privacy policies when it comes to your personal information too.
Getting us on your team is very easy. Just put your word count in below to get a free, no-obligation, instant quote, and order today!
Is this service right for me?
Essay proofreading is for final drafts of documents that have already been edited at least once. If you need help with things like word choice, sentence structure, and overall organization and you want heavy correction, please use our essay editing service.