Join the World's Fastest Growing Community of Professional Editors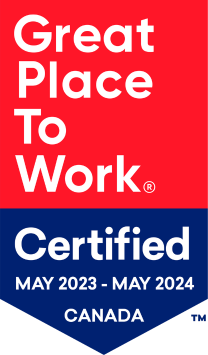 Founded in 1997, Scribendi is a pioneering internet-based language company that offers document revision services to clients in all sectors, including business, academia, and publishing. For 20 years, we have cultivated our reputation as a leader in the editing and proofreading industry. Today, Scribendi is a fast-growing, profitable online company with a network of 400 professional freelance editors, processing hundreds of orders per day. In 2018, Scribendi launched Scribendi.ai, our artificial intelligence and machine learning arm that is creating tools to improve our customer experience and enhance our human editors' skills.
Headquartered in Chatham, Ontario and opening offices in Montreal, Quebec, we boast a collaborative corporate culture that encourages creativity and innovation. We value our employees and empower them with opportunities to learn and experiment with new technologies and industry best practices, ensuring they continually build their skill sets and remain challenged.
We work hard but also emphasize work–life balance: we offer flexible work schedules, comprehensive medical and dental benefits, a wellness allowance, an employee assistance plan, personal and vacation time, opportunities to make meaningful contributions to the community, and monthly social gatherings.
As a global company, we offer three equally beneficial options, depending on the position: working at our corporate headquarters in Chatham, Ontario, working at our new offices in Montreal, Quebec, or working as a freelancer from the comfort of your home.
Scribendi is committed to equal opportunity employment. If you require accommodation during the recruitment and selection process, please let us know.
In-house Positions