Dissertation Proofreading: Perfect Your Final Draft Before Submitting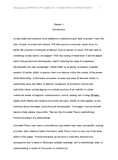 Before Proofreading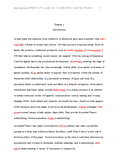 After Proofreading
(Click to enlarge)
You're nearing the finish line of your academic journey, with your dissertation or thesis in hand. As the culmination of your hard work, it's essential to present a polished and error-free document that will make a lasting impression. Our Dissertation Proofreading and Dissertation Editing services are here to help you achieve perfection.
As you embark on this phase, enlist the invaluable assistance of a dissertation editing and proofreading service staffed by experienced document editors who specialize in academic writing. Our professional editors are well-versed in the intricacies of academic work, and their expertise lies not only in correcting errors but also in enhancing the overall quality of your document.
The thesis proofreading services they provide extend to various aspects of your work, from ensuring clarity and coherence in your arguments to refining the flow of your writing. Their attention to detail is unparalleled, guaranteeing that your thesis or dissertation is free from any pesky grammatical and stylistic imperfections that might detract from the academic excellence you've worked so diligently to achieve.
Why Should I Choose Dissertation Proofreading by Scribendi?
Our expert editors specialize in dissertation proofreading, ensuring that your academic work shines with clarity and precision. The core of their work includes meticulous spelling and punctuation review by a native English speaker who employs tracked changes to keep you informed of every modification made.
Furthermore, these masters of academic proofreading will help you maintain word count precision while ensuring that your document adheres to the stringent formatting guidelines of your institution. Here's how you benefit:
Professional dissertation proofreading:

We offer top-tier dissertation proofreading that addresses grammar, spelling, punctuation, and word choice errors.

Formatting excellence:

Let our experts handle the laborious task of formatting your citations and references to meet the specific requirements of your chosen style guide.

Academic expertise:

Our editors have extensive experience across various academic fields, including master's dissertations and thesis proofreading. They've been where you are and know what it takes to succeed.

Tracked changes:

Our editing and proofreading service includes tracked revisions, allowing you to review all changes made to your document.

Critical feedback:

We provide insightful commentary on any remaining issues or concerns in your paper, helping you improve its overall quality.
Remember, a polished and error-free document can make all the difference in your academic journey. So, when it's time for dissertation proofreading and editing services, rely on professionals who understand the importance of this critical phase in your academic work and who are dedicated to elevating your research to its highest potential.
Can I get a discount on Dissertation Proofreading services?
Enhancing your academic work has never been more affordable with our exclusive student discount for Dissertation Proofreading services.
Our team of expert editors is ready to take your thesis to the next level. Whether you're a PhD student or pursuing a master's degree, we understand the importance of a well-crafted dissertation. With our 10% student discount, you can enjoy substantial savings while receiving top-notch proofreading services for your dissertation.
Our experienced dissertation proofreaders are well-versed in academic writing and can help you refine your work, focusing on aspects like style, English proficiency, and adherence to university guidelines. Don't miss out on this limited-time offer to improve the quality of your thesis while saving on Dissertation Proofreading services.
Claiming your student discount is easy. Simply fill out the form on this page to receive your coupon. Our proofreading service for dissertations is dedicated to helping students like you succeed in their academic journey.
Take advantage of this opportunity to elevate your thesis or dissertation to its highest potential with our discounted Dissertation Proofreadingservices.
What will you receive with the Dissertation Proofreading service?
A revised document in which misspellings, grammar errors, and typos have been corrected
Changes and suggestions to help improve clarity, flow, structure, and readability
Formatting of your citations and references to the style guide of your choice, if desired
Tracked revisions so that you can see and review all the changes that have been made
Critical commentary on any remaining issues or concerns in your paper
A short summary of the work that has been done and any major concerns
What types of documents can you use the Dissertation Proofreading service for?
Theses
Dissertations
Thesis and dissertation proposals
Note: Proofreading is for final drafts of documents that have already been edited at least once. If you would like help with word choice, sentence structure, and the overall organization and clarity of the content and writing, our Dissertation Editing or Structural Editing services can provide everything you need and more!
Your work's confidentiality and your personal information's security are paramount to us. Our platform ensures safe and encrypted uploads and downloads. We accept a wide range of file formats to accommodate your needs.
Getting started is simple. Receive an instant quote below and place your order today to perfect your dissertation and make a lasting impression on your supervisor and faculty.
Get an Instant Quote and Place Your Order
Dissertation Proofreading Services FAQ
What is dissertation proofreading?
Dissertation proofreading is a crucial phase in the academic journey of every scholar, whether you're working on a dissertation or thesis. This meticulous process involves a comprehensive review and editing of your scholarly work to ensure that it adheres to the highest academic standards. In essence, it's the final touch that can make a world of difference in the quality and impact of your research.
Why does my dissertation need proofreading?
Dissertation proofreading guarantees its clarity, coherence, and professionalism. Like other types of editing and proofreading services (e.g., Personal Statement Editing), it ensures your work is free from errors, enhancing its credibility and the impact of your research.
In essence, your dissertation is not only a testament to your academic prowess but also a foundational document that may shape your future research opportunities and career prospects. Ensuring that it meets the highest academic standards through meticulous dissertation proofreading is an investment in your success, providing a document that is free from errors and fully ready to make a significant impact in your academic and professional journey.
How do I make sure my dissertation is proofread efficiently?
Efficient dissertation proofreading involves a systematic review for grammar, spelling, formatting, and content. It's often best to hire a professional editor with expertise in academic writing to ensure a thorough and error-free review.
Efficient dissertation proofreading also requires careful planning, the use of professional services, native English-speaking editors, a collaborative approach using tracked changes, attention to word count guidelines, a thorough review of spelling and punctuation, and a deep focus on the overall quality and consistency of your academic writing.
What are the advantages of hiring an editor to proofread your dissertation?
Hiring an editor for dissertation proofreading brings numerous benefits, including polished writing, improved clarity, adherence to academic standards, and confidence in the quality of your research. It not only ensures error-free content but also enhances the overall quality, professionalism, and impact of your work. With the guidance of expert editors, your dissertation becomes a powerful representation of your research, positioning you for success in the academic world.