Get help with that final draft with dissertation proofreading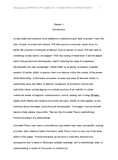 Before Proofreading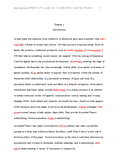 After Proofreading
(Click to enlarge)
You're heading toward the finish line. You've passed the review stage, and final submission is drawing closer.
At this stage, it is more important than ever to have an outside expert go over your work. The problem is, you are simply too close to the dissertation. You've seen it too many times. Your little typos and misspellings have become invisible to you. You simply can't see them anymore.
Our final draft dissertation proofreading service provides you with the last-stage support that will ensure your work will shine the way you intended. Our proofreaders are relentless about eliminating typos, misspellings, grammatical goofs, and other language errors from your writing.
We'll check your work against your own institutional submission guidelines to make sure you conform to the letter of the law. You won't have to worry about your style being nitpicked when it's the substance that should be evaluated.
We have proofreaders who are experienced in every academic field. They have worked on countless projects (including their own) in the world of academia. Our selection criteria ensure that your work is assigned to a proofreader who can give you the most value and help ensure the success of your work.
You can rest assured your work will remain confidential, and your personal information will remain private.
Getting started is easy. Put in your word count below to generate a free quote and order today!
Is dissertation proofreading right for me?
Proofreading is for final drafts of documents that have already been edited at least once. If you need help with things like word choice, sentence structure, and overall organization, and you want heavy correction, please use our dissertation editing service.