Get Business Proofreading and Improve Your Productivity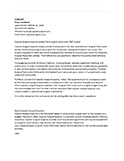 Before Proofreading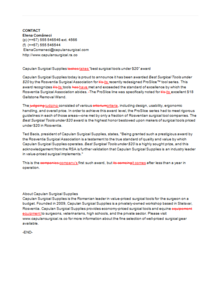 After Proofreading
(Click to enlarge)
We've all seen it happen. You become so close to the document you are working on that the little flaws become invisible to you. In fact, your entire team might be suffering from the same blindness! Consider Scribendi to be your extra set of eyes—your secret weapon.
Don't burden your staff with the job of catching mistakes. Instead, let them focus on their tasks and core skills and outsource your business proofreading to us. We've got a team of proofreaders waiting to tackle any kind of document. We'll eliminate misspellings, typos, and grammatical mistakes, and we'll do it quickly. We're always available (we have editorial staff working 24/7), and you don't have to book us in advance. We also offer a variety of turnaround times, so there will always be a service that fits your schedule and budget.
What will you receive?
An edited document in which spelling errors, grammar errors, and typos have been corrected
Changes and suggestions to help improve clarity, flow, structure, and readability
Tracked revisions so that you can see and review all the changes that have been made
Comments on any remaining issues or concerns in the document
A short summary of the work that has been done and any major concerns
What types of documents can you use this service for?
Corporate blog posts
Social media posts
Reports
Proposals
Business plans
Marketing and advertising copy
Other business documents
Note: Proofreading is for final drafts of documents that have already been edited at least once. If you would like help with word choice, sentence structure, and overall organization, our Business Editing service can give you everything you need and more!
We would be happy to discuss corporate services and requirements for large or long-term projects. Please contact us or visit our corporate page to learn more.
Scribendi accepts most file types, and we have more than 20 years of business proofreading experience across a wide range of business topics. Your sensitive business documents will be kept secure and confidential, and we respect and value your privacy. Uploads and downloads are safe and securely encrypted.
Bringing us onto your team is as simple as a few clicks; just get an instant quote below, and order today!
Get an Instant Quote and Place Your Order