Scribendi Inks Deal to Become Exclusive Editing and Proofreading Provider for Business Plan Pro Software
Agreement connects Chatham company with 250,000 entrepreneurs worldwide
December 1, 2009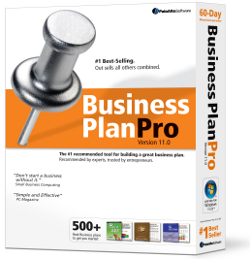 Our company signed an agreement to become the exclusive editing and proofreading provider for the Business Plan Pro® software package from Palo Alto Software. Business Plan Pro® is the world's most popular business planning software1, outselling all of its competitors combined.
The deal, which entitles Business Plan Pro® users to exclusive services and discounts on the Scribendi.com website, will connect our company to more than 250,000 worldwide registered users.
"This agreement with Palo Alto Software will help bring Scribendi.com's services to hundreds of thousands of business owners and entrepreneurs, which is fantastic," said Vice-president Terence Johnson. "Essentially, our editors will have the opportunity to help assist some of the world's brightest minds as they begin planning their next big venture, and that is a responsibility we plan to take very seriously."
The Business Plan Pro® software package provides business owners and entrepreneurs with dozens of expert features including prebuilt spreadsheets and templates, and more than 500 sample business plans. The software is recommended by The Wall Street Journal, Entrepreneur Magazine, and Inc.com. Business Plan Pro® has also helped more than one million businesses plan for success since 1994, including more than half of the existing Fortune 500 companies.
"Having a polished business plan is crucial, whether your business is just getting started or already established," remarked Johnson. "When you're looking for investors, the last thing you want for them to see is poor grammar. Our specialized editing and proofreading service will help Business Plan Pro® users put their very best plan forward."
About Palo Alto Software, Inc.
Palo Alto Software, Inc. develops, publishes, and markets software for use with personal computers. Palo Alto Software was founded in 1988 and is a privately owned corporation based in Eugene, Oregon. For more information about Palo Alto Software products, visit, https://www.paloalto.com/.
---