"Discover" a Convenient New Payment Option
Scribendi.com offers customers a new payment option

November 26, 2008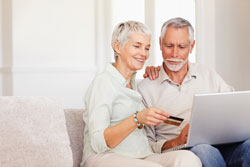 We are pleased to announce the addition of Discover Card to the array of efficient, secure online payment options currently available on our website.
At Scribendi.com, we have always focused on making our editing services extremely easy to use, and adding Discover to the range of payment methods we support is a natural part of that commitment. We also take payment data security very seriously, and we were among the first companies worldwide to adopt VeriSign Extended Validation SSL encryption to protect our customers.
Discover offers its 50 million cardmembers a range of credit card options with no annual fee and cash back on monthly purchases. The credit card company also offers prepaid gift cards that can be used anywhere Discover is accepted.
If you know someone who is writing a book or college admissions essay, a Discover gift card could be a great way to help him or her succeed.