Scribendi.com Launches Affiliate Program
Make money by referring friends to Scribendi.com through our affiliate program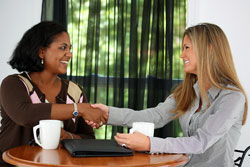 We are pleased to announce the launch of our new Scribendi.com Affiliate Program, which rewards anyone who refers new customers to us.
Here's how it works: When an affiliate recommends our service, he or she can earn a commission on the sales a new client generates. The affiliate program is our way of thanking satisfied loyal customers while expanding our customer base.
"We've launched the program because many of our customers have been so pleased with our services that they have referred people to us," said President Chandra Clarke. "We wanted to reward that."
Anyone is eligible to join the affiliate program; all that is required is the ability to accept payment via a PayPal account.
To learn more about this exciting program and how you can begin earning affiliate commissions right away, visit the Scribendi.com Affiliate Program FAQ.
Scribendi.com Affiliate Program Update
We have decided to end our affiliate program. Please check out numerous other partnership opportunities and get in touch with us today!