Scribendi.com Unveils New Website
New web 2.0 features enhance customer experience
August 28, 2009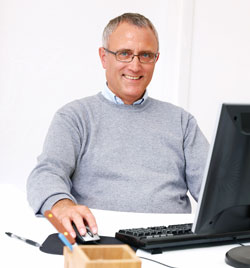 We launched our new website today, introducing customers to a variety of exciting new features, including a resources section with free writing advice, easy social networking and bookmarking tools, and a simplified site navigation system.
We have also revamped the back-end functions of the website, decreasing page load times and further enhancing the site's usability and functionality.
"The new website is extremely user-friendly," says Scribendi.com's president, Chandra Clarke. "Finding the service that suits your revision needs is literally just one click away."
Highlights of the new site include:
New, image-rich page layouts
User-friendly, color-coded navigation for each unique service level
Clearly defined service choices
A comprehensive, searchable FAQ system
A free, regularly updated database of writing, editing, and proofreading resources
RSS feeds for our articles and news stories
While many things have changed at the new Scribendi.com, our company's commitment to quality service and affordable prices remains solid.
"We've worked very hard to deliver something that provides more benefits to the client while keeping things affordable," remarks Clarke. "Indeed, for a few services, we've even reduced prices."