New Vice-President of Operations Focused on Growth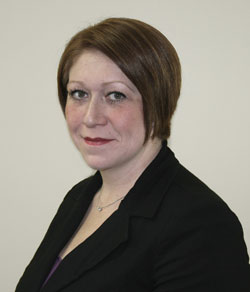 Former HR Manager and MBA graduate Samantha Russell recently took on the newly created position of VP of Operations at the leading online editing and proofreading company in the world, Scribendi.com. With over 13 years of experience in Human Resources and both CHRP and SHRM designations, Russell is a natural fit for this new role.
"We are very happy to have Ms. Russell in this role," said President Chandra Clarke. "She will use her considerable talent and experience to improve our operations and fast-track several new innovations, which will in turn help us continue to provide excellent service to our global clientele."
Scribendi.com is experiencing continued growth, and this position will help facilitate further expansion and new service and product launches. Samantha has over 13 years of experience in Human Resources, two undergraduate degrees from the University of Windsor, and an MBA from Athabasca University.
"After working at Scribendi.com for two years under the mentorship of Chandra Clarke, I feel empowered to parlay my learning and leadership experience into this very exciting new role at the company," said Russell. "Scribendi.com employs a group of extremely talented and ambitious individuals, and I am excited to be able to work with them to develop strategies to ensure future growth in this fantastic organization."
Stay tuned for exciting product and service launches in the coming months!