Scribendi.com Creates New LinkedIn Group for Bloggers
Blogger Babble new resource for bloggers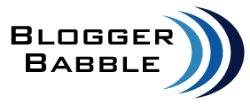 With social media and networking becoming increasingly valuable in today's online communities, Scribendi.com has decided to reach out to bloggers. While there are numerous groups for authors, freelancers, and editors on LinkedIn, only a limited number of such groups exist for bloggers. To fill this gap, Scribendi.com, the leader in the online editing and proofreading industry, has launched a LinkedIn group, Blogger Babble, to provide bloggers with an easily accessible means to communicate with one another and utilize superior resources.
"We are very excited about the opportunity to connect bloggers and facilitate discussion on the best practices and concerns with blogging," said Chandra Clarke, Scribendi.com's president. "Bloggers come from all walks of life, and we expect some lively conversations!"
By starting a group like Blogger Babble, Scribendi.com hopes to establish a networking base for bloggers to connect, share, and help each other. To ensure that the most relevant blogging resources are available on Blogger Babble, Scribendi.com will maintain an updated Resource Page.
As bloggers continue to grow in numbers, they require such resources to ensure proper communication and the use of good writing skills—even in the shortest of blog entries.