Scribendi.com President Selected As a Judge at Business for the Arts Event
Clarke helps make artsVest a success
March 24, 2010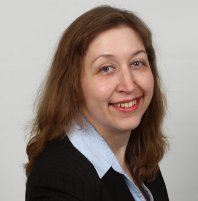 Scribendi President Chandra Clarke was selected as a judge for the 60 Second Sponsorship Pitch component of a two-day workshop organized by Business for the Arts (BftA), with support from Create CK, the Municipality of Chatham-Kent, and the Chatham-Kent Cultural Centre. BftA is a Canadian association of business leaders who support and aim to strengthen arts and culture by creating partnerships between the arts community and various businesses.
"I was quite pleased to be selected as a judge, as it gives me a hands-on opportunity to directly help people fine tune their pitch. It will help arts promoters learn the fine art of marketing, a key component in the sustainability of creative projects," said Chandra Clarke.
The goal of the artsVest Workshops was to instruct small to mid-size arts and heritage organizations on how to successfully acquire sponsorship funding. Following the workshops, 10 arts and heritage representatives attempted to convince a panel of three business leaders, including Clarke, to select their organization for sponsorship over the other nine organizations by delivering a persuasive 60 second sponsorship pitch.
"We're thrilled to be able to support the arts in Chatham-Kent," stated Clarke. "There's a lot of talent around here, and it will be great to see it develop locally."
Scribendi.com made a donation to help provide sponsorship funding to the Chatham-Kent arts and heritage community.
About artsVest
As an important program and training service offered by BftA, artsVest attempts to connect arts and heritage organizations with funding partners in the local business community. To date, artsVest has united 370 businesses with 135 arts organizations in 11 Canadian communities. Over the next four years, artsVest will be launched in an additional 15 municipalities.