Scribendi.com, Professional Editing Services Company, Launches A New Payment Option For Chinese Customers
Alipay payment option allows new customers to use Scribendi.com's services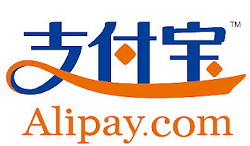 Scribendi.com, a professional editing services company, is thrilled to be able to offer Alipay as a new payment option for customers in mainland China. The partnership between Scribendi.com and Alipay was a simple decision: Scribendi.com continues to expand its presence internationally, providing English editing and proofreading services in more than 140 countries, and Alipay is a leading online payment provider in the Chinese market.
Scribendi.com Vice-President Terence Johnson represented the company during a recent trade mission to China. "The opportunity to meet with local business leaders, the Canadian Consulate, the Canada-China Business Council, the Canadian Chamber of Commerce, and several of China's leading universities, combined with gaining first-hand experience of Chinese culture, has made a significant difference to how effectively we can serve our customers in mainland China," says Johnson. Travelling with civic leaders, Johnson participated in meetings in Beijing, Changchun, and Shanghai.
Alipay, Scribendi.com's new payment option, has become the preferred method of payment for Chinese Internet users due to its innovative technology and security. With more than 550 million registered users and 8.5 million transactions daily, Alipay has established a dominant position in the Chinese market.
Scribendi.com has doubled the number of customers it serves in China since participating in the trade mission, and continues to support efforts to strengthen trade ties, cultural exchanges, and academic cooperation between Canada and China.