What Does That Mean? Gets a New Look
New open-source technology increases usability of What Does That Mean?

February 10, 2006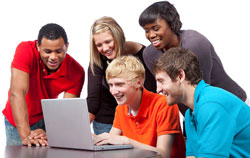 We are pleased to announce the rollout of a newly revamped and redesigned version of What Does That Mean?, a popular language website that we sponsor. The site is now powered by Drupal, a powerful open-source content management platform (see Drupal.org). The Drupal platform gives What Does That Mean? a new, clean look and a streamlined interface that allows members to add and modify word and phrase definitions. Because Drupal offers several levels of collaborative control, the site sponsors can ensure a consistent look to the site while adhering to the basic principles of open-source information.