Scribendi.com's New SEO Services Help Businesses Worldwide
Leading editing company offers new services for web optimization and social media editing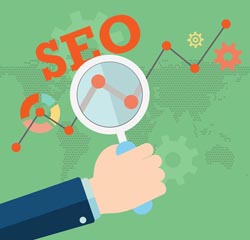 Scribendi.com has broadened its scope by adding search engine optimization (SEO) editing, web copy optimization, and social media editing to its set of service offerings. The new services will target the needs of marketers and businesses that are looking to increase traffic to their websites, increase their page rankings, and foster more engagement through social networks.
"Our SEO services are an exciting new addition to our already diverse service offerings," explained Karen Ashford, marketing manager. "These services target businesses and individuals who do a lot of marketing and want to ensure their content is optimized, written flawlessly, and helps meet their marketing goals."
As content marketing and development continue to grow, Scribendi.com, the leading online editing and proofreading company, recognizes the need for content that is not only well written but also optimized to attract the most visitors. In the competitive online world, a business that is not set up to make the most of SEO marketing can go unnoticed by millions of Internet consumers. Scribendi.com's highly skilled editors can now provide this service quickly and easily during the regular editing process.
Besides revising for grammar, spelling, and formatting, the new SEO editing services will focus on getting the results that are important to marketers and businesses: site ranking and search engine results. This service is great for already optimized web content that needs to be edited by a professional who is able to recognize SEO attributes and make sure they are being used most efficiently. Web copy optimization takes this to the next level by optimizing the content itself and ensuring each client's message is both clear and targeted at the appropriate audience. This service also provides editing that includes the relevant keywords within the content, as well as headers and anchor text, to improve the overall functionality and visibility of the site.
"In this day and age, making sure that web content adheres to SEO best practices is a must," said Sara Pegg, director of operations. "This offering is a natural next step for Scribendi services."
For any modern or online business, social media goes with good marketing practices by allowing a business to build and engage with an online community. To round out its new service offerings, Scribendi.com has also added social media editing. Scribendi.com's social media editors are language-savvy and adept at highlighting the important parts of each website that will appeal to the average social media user.