Not all novel editing services are created equal.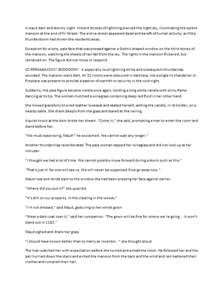 Before Editing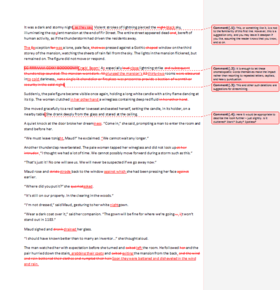 After Editing
(Click to enlarge)
You've worked hard to finish writing your novel. Now it's time to find an editor. There are lots of novel editing services to choose from, but which of these services is right for you and your work? Scribendi is just what you've been looking for.
So what makes Scribendi superior to the other novel editing services out there? For starters, we're the most established online editing and proofreading company. With nearly 300 professional editors working for us around the world, we're sure to have an editor who suits you and your work. Our editors understand the importance of maintaining an author's original tone while improving the language and clarity of a manuscript, which means that you don't have to worry about an overbearing editor trying to take over your beloved story.
No author likes the thought of handing their novel over to an editor, but there comes a time in every novel's life when it must leave its creator's hands. Your manuscript, as well as your personal information, will be kept safe by our secure server. Your editor will also keep the details of your work completely confidential. You can breathe easy knowing that your work is safe with us.
The best novel editing services are the ones that let you try before you buy. That's why Scribendi offers a free sample edit for all new customers. If you don't like the work you receive, you are not obligated to place a paid order with us. This free sample also gives you an idea of what to expect from a Scribendi editor.
If you're ready to start the next step of your novel-writing process, scroll down for your free quote or try a free sample today!
Get an Instant Quote and Place Your Order