Improve your fiction or nonfiction ebook to increase sales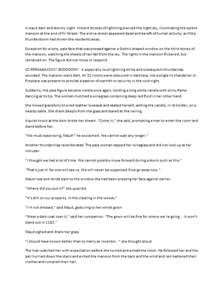 Before Editing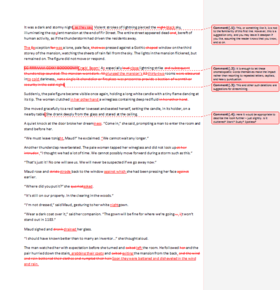 After Editing
(Click to enlarge)
You've spent hours working on your latest masterpiece, and you know that self-publishing an ebook can turn you a profit, fast. You also know that, to receive great reviews and sell thousands of copies, you need an error-free ebook.
This is where Scribendi.com can help!
Our ebook editing service is designed for early drafts of your ebook that have not yet been formatted to ebook publication standards. Our professional ebook editors will edit to help identify weak points or structural issues. You'll receive critique comments throughout the body of your work and a short summary critique, too.
We'll also look at style, tone, word choice, and sentence structure. We will help you evaluate the elements of fiction or nonfiction as appropriate—things like plot, dialogue, and characterization, or structure, strength of argument, and clarity—and we'll make lots of helpful suggestions.
Finally, we'll take a first look at spelling, grammar, and typographical errors, tidying up these areas so you can concentrate on the creative process. You'll get a stronger, much improved ebook as a result.
Your document is safe with us, and you retain complete creative control. You can see exactly what we've changed or suggested, but the final decision is in your hands. Our professional ebook editors know the importance of preserving the author's voice!
Let us do all the heavy lifting so you can focus on being creative. Use our simple and easy-to-use quote widget below to order today! Still not sure? Check out our free sample edit to try before you buy.