Free sample edit for book-length manuscripts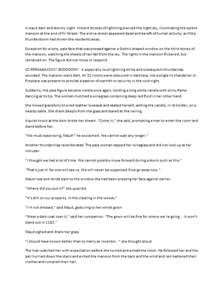 Before Editing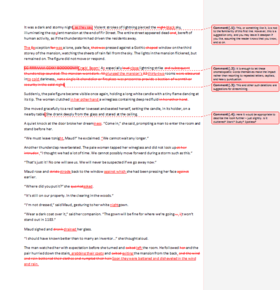 After Editing
(Click to enlarge)
Who doesn't like free? If you've never used an editing service like Scribendi.com, we understand your desire to be sure of what you'll get. That's why we are willing to provide you with up to 1,500 words (about five double-spaced pages) of free editing just to show you a sample of our editing work.
We won't be holding back. You'll get your edited pages along with some brief commentary on your manuscript—you'll see the same great service you'd get if you ordered our manuscript editing service.
We need to see your entire manuscript (or at least all of what you've written so far, even if the draft isn't complete) so we can edit the sample within the context of the whole body of the work.
Even at the low price of free, you'll get the same strict author privacy assurances that our regular author clients enjoy. We can accept most file types, and we have editors with experience in a wide range of genres and formats, in both fiction and nonfiction.
Please note that we offer just one free sample edit per customer
Getting your free sample edit is easy. Just click the yellow button below to order today!