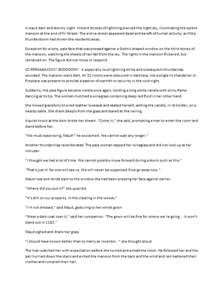 Before Editing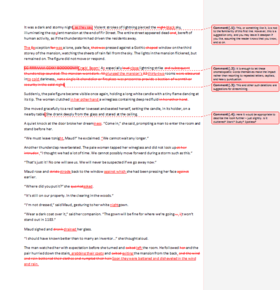 After Editing
(Click to enlarge)
Get a Free Sample Edit of Part of Your Book
With the vast number of writing services available online, it can be difficult to choose the best option. When you're looking for an editor for your book, this decision is important. You've made many sacrifices to get to this point, and you want to find an editor who can help your work reach its highest potential. We know this is a big decision, which is why Scribendi is willing to provide a free sample of our editing services; we understand that you want to be sure of what you'll get. Even at the low price of free, you'll receive the same great service you'd get if you ordered our Book Editing service.
Our professional editors have experience across a wide range of genres and formats in both fiction and nonfiction, and they appreciate the opportunity to work with authors. You can order a free sample today. That's it! There are no obligations.
What will I receive?
1,000 words of free editing for your book (limited to new customers*)
Line-by-line editing of the text that you select
Critical commentary on the edited section of the book
Please be aware that only one free sample edit is available per customer.
What types of manuscripts qualify for free book editing?
Novels, novellas, and short stories
Plays and screenplays
Poetry
General nonfiction (memoirs, biographies, self-help books, etc.)
Rest assured, your work will always remain private and confidential; your uploads and downloads are safe and securely encrypted. Scribendi handles many different file types, and we're looking forward to working with you.
Getting your free sample edit is easy. Just click the yellow button below to order today!
*As noted above, this offer is only available to new customers.
Get an Instant Quote and Place Your Order