Get your final draft reviewed before you press "publish"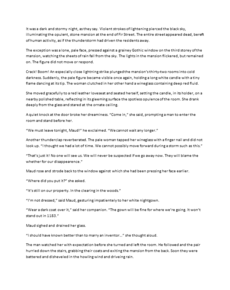 Before Proofreading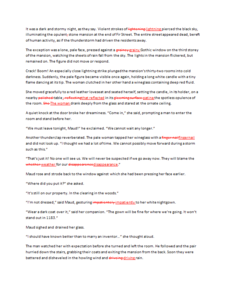 After Proofreading
(Click to enlarge)
Self-publishing your ebook is challenging, and having spelling errors in your how-to guide or inconsistencies in your storyline can ruin your reputation as an author.
Let our professional ebook proofreaders provide a final look at your ebook to ensure you attract readers for the right reason: a well-written ebook.
Our ebook proofreading service is designed for ebooks that are ready to be published and need a final proofread. We'll spot and correct all those errors you've seen too many times to notice anymore—spelling mistakes and grammatical, typographical, and other linguistic errors. We'll clean and polish your ebook so you can become a bestseller on Amazon or Smashwords.
With more than 15 years of experience, our ebook proofreaders have worked with a vast range of genres and formats, in both fiction and nonfiction.
We can work with most major word processing file types, including PDFs. We also provide this final proofread on already-formatted ebooks, including Kindle and ePub files.
We offer secure file uploads and downloads, and we keep your material confidential. Your personal information is also kept strictly private.
It is easy to get started. Just type in your word count below for a free, no-obligation quote and order today!
What formats of my ebook will you accept?
Word Documents/PDFs: We will accept Word documents or PDFs of your ebook and will make the comments right in your document.
All Kindle and ePub files: We will accept all Kindle and ePub formats; however, you must also send a Word document or PDF. Because most ebook formats do not allow comments to be made directly in the book, we will make the comments in the Word document or PDF. This is the easiest method in terms of allowing you to implement changes.