Get a professional manuscript critique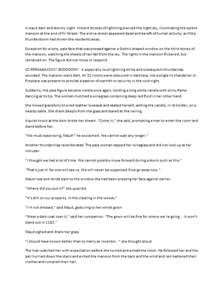 Before Critique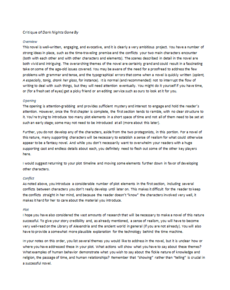 After Critique
(Click to enlarge)
Need an unbiased critique of your book? Sharing your manuscript with your friends, family, and colleagues will surely get you some great pats on the back. And why not? Those are the people who know how long you've been pouring your efforts into completing it! Unfortunately, none of those people are likely to give you the honest and objective manuscript critique you'll need in order to take your work to market and have any chance of success.
If you'd like the unvarnished opinion of experienced, professional editors and writers, our manuscript critique service is just what you need for your fiction or nonfiction work.
An experienced editor will read and critique your manuscript, assessing it for salability, and analyzing major elements like plot, dialogue, and characterization, or structure, coherency, consistency, and organization.
You will receive an easy-to-follow, 1-2 page critique of your manuscript that will highlight major issues to be addressed and suggest fixes and revisions.

So, tell mom you love her and thank her for reading your work. Then fill out our simple order form and upload your manuscript to order today, and we'll get busy giving you advice you can actually put to good use.
What can I use the manuscript critique service for?
This service is for novels, novellas, short stories, plays, poetry, books, fiction, or nonfiction. It is a critique only, not editing. If you have a journal article, please see our English academic editing service.