Is your project sick? Scribendi's editors are the book doctors you've been looking for.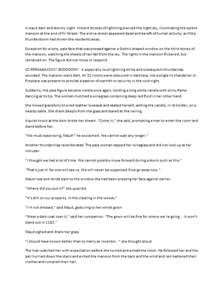 Before Editing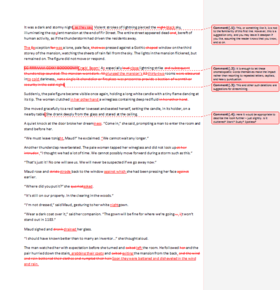 After Editing
(Click to enlarge)
While they usually go by the title of "editor," most of Scribendi's employees likely would not protest being called book doctors. After all, they do pride themselves on their ability to bring projects back to life.
Our professional editing service will improve the health of your next project. Our editors are experts in grammar, punctuation, and style guide conventions, and they know how to improve the language of your document without taking away from the original voice and tone of the writing. Like physicians who understand the importance of treating each patient as an individual, the book doctors at Scribendi understand that your work has its own unique needs.
Completing a manuscript is a huge accomplishment, but writing is only the first step in the long process of book publishing. Finding the right editor for your work is the best way to ensure your final product reflects your original intentions. An editor from Scribendi will revise your work to ensure it is free of errors and will also offer valuable feedback to help you improve the content and organization of your manuscript.
We want you to be confident with your choice to use Scribendi's services. That's why we offer a free sample edit to all of our new clients. This service allows you to "try before you buy." Your editor will complete the first 1,000 words of your project, showing you exactly what you can expect from our paid manuscript editing service. Get a free quote below or place your free sample order today!
Get an Instant Quote and Place Your Order