Scribendi Announces Winner of Second 2016 Community Leadership Scholarship
Andrea Yzeiri awarded $1,000 scholarship for outstanding community leadership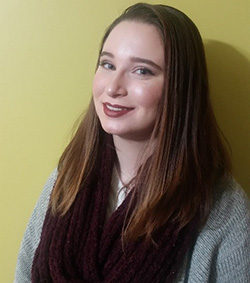 Scribendi is excited to announce that Andrea Yzeiri has been awarded the second Scribendi Community Leadership Scholarship of 2016, the first of which was awarded last summer.
Ms. Yzeiri is a student at the University of Windsor in Ontario, Canada, where she is pursuing an Honors Business Administration degree with a concentration in management science, while also working toward an Honors Political Science degree specializing in law and politics.
Despite an impressive and no-doubt rigorous schedule, Ms. Yzeiri continues to be an active member of her community. She is a youth representative on the Board of Directors for the United Way in Windsor and a member of the W.E. $ucceed: Beyond the Status Quo team, a group of young women who underscore the problems women face when entering the workforce in Science, Technology, Engineering, and Mathematics (STEM) fields and apprenticeship programs.
According to Ms. Yzeiri, her passion lies in "fighting not only for women's legislative rights but also much-needed social reforms." As a result of this passion, she writes and performs spoken-word poetry and is a presenter at events such as RBC Talks and WEST Inc.'s 2014 International Women's Day Gala.
The Scribendi Community Leadership Scholarship was designed to recognize and reward students who are improving their communities. In this case, Ms. Yzeiri is a driving force for change and a true leader in her community. We look forward to seeing what else she will accomplish.
We are now accepting applications for the 2017 Scribendi Community Leadership Scholarship! You can follow us on Facebook and Twitter for more updates.