Scribendi Joins Chatham-Kent Welcome Network
Cultural awareness and sensitivity are central to business at Scribendi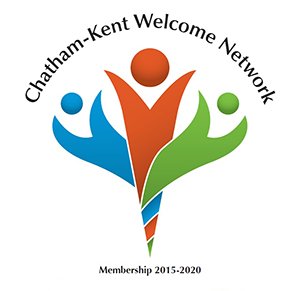 Scribendi is proud to announce its new membership with the Chatham–Kent Welcome Network, a local organization dedicated to supporting newcomer engagement in Chatham–Kent. Scribendi's existing commitment to cultural awareness and sensitivity fits well with the values of the network, which was recently launched by the Chatham–Kent Local Immigration Partnership.
As an innovative online company, Scribendi attracts talented employees from diverse cultural backgrounds. Scribendi is dedicated to continuous technical innovation, working with highly qualified employees to develop new technology and methods for achieving customer satisfaction and improved efficiency.
All new Scribendi employees undergo extensive training and are well informed about their access to cultural and religious accommodations such as flexible statutory holidays. In addition to extensive in-house training resources, employees are encouraged to take advantage of helpful external resources, including the Newcomers Portal and Adult Language and Learning.
Scribendi is committed to ethical business practices, but more than that, the company uses its status as a PROFIT 500 business to benefit the local community of Chatham–Kent. In the past, these efforts have included donating time and money to tree-planting initiatives, running a community leadership scholarship contest, and volunteering with the Chatham Goodfellows during the holiday season. Celebrating and promoting multiculturalism within the Chatham–Kent community is an important initiative, one to which Scribendi hopes to contribute by proudly displaying its Chatham–Kent Welcome Network membership sticker for customers and employees to see.
Scribendi's involvement with the Chatham–Kent Welcome Network will encourage further discussion and action to promote multicultural values within the community, and the company's leaders are excited to see what other opportunities may arise from Scribendi's membership with the network.