Scribendi.com Wins Silver in Global Ebook Awards
Writing-advice ebooks recognized for quality and presentation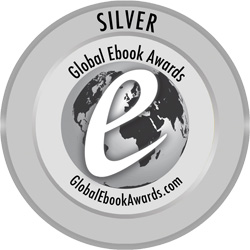 Scribendi.com's ebook How to Write an Essay in 5 Easy Steps took home the silver medal in the Reference Non-Fiction category, while Effective Business Communication received an honorable mention in the Business Non-Fiction category, in Dan Poynter's Global Ebook Awards. These awards recognize Scribendi.com as an expert in the fields of writing, editing, and proofreading and acknowledge that Scribendi.com's ebooks are valuable resources for students and business professionals alike.
"We are thrilled and honored to have been nominated for Dan Poynter's Global Ebook Awards," said Karen Ashford, Scribendi.com's marketing manager. "We pride ourselves on creating valuable and unique content for our clients, and we specialize in providing our customers with writing and editing tips and advice. This award acknowledges us as a leader in the industry and recognizes our staff's hard work and dedication to creating quality content."
Two of Scribendi.com's four ebooks received nominations in 2014. How to Write an Essay in 5 Easy Steps is targeted to our student and academic market and covers various types of essays, and it includes how to research your essays and how to organize your essays so that your instructors can clearly follow your thoughts. It delves into writing a thesis statement, how to properly use and format citations, and how to revise your essay to eliminate any errors before submission. Effective Business Communication is a valuable resource for our corporate clients and for any business professionals who are looking to improve their communication skills. It discusses the five fundamentals of good communication that offset the common causes of business failure. This business writing ebook discusses each fundamental in detail, offering examples and practical advice about how to apply it in your professional life. As a bonus, each chapter includes tips on how to improve business writing skills in the workplace.
The over 200 judges for the Global Ebook Awards are avid readers who voluntarily evaluate ebooks by selecting the categories in which they have expertise and about which they want to learn more. This is just another reason why being nominated for this award is such an honor.
Scribendi.com has also published two other ebooks: How to Write a Letter and How to Write a Blog.