Scribendi Announces First 2016 Community Leadership Scholarship Winner
Deysi Barzallo awarded $1,000 scholarship for outstanding community leadership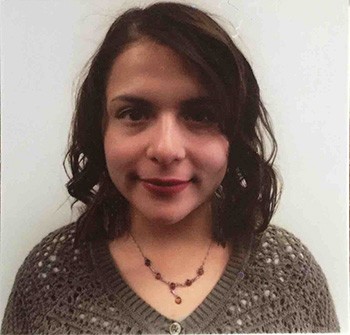 Scribendi is pleased to announce that Deysi Barzallo has been selected as the winner of its 2016 Community Leadership Scholarship.
A freshman studying social work at Manhattanville College in Purchase, New York, Ms. Barzallo is an advocate for the Latino community and is passionate about resolving the issues facing this community. "A community leader brings together a support system and creates a cohort of different backgrounds," she says. Through her volunteer efforts, Ms. Barzallo seeks to embody this vision.
Ms. Barzallo also works with teenagers and with women who have faced abuse, noting that "there needs to be a foundation of trust among the people you work with." Even when mistakes are made, true community leaders work with one another to overcome obstacles and continue to make a difference in the lives of people who need it.
Scribendi would like to extend sincere congratulations to Ms. Barzallo for her dedication to her community and to all those who applied for the 2016 Scribendi Community Leadership Scholarship.
Scribendi will continue to partner with students who serve their communities, as the company is now accepting applications for its second Scribendi Community Leadership Scholarship of 2016, which closes December 31, 2016. This $1,000 prize is open to all students who are actively making a difference in their local communities.
If you're a student who loves to volunteer, apply here by submitting your full contact details and a 150-word essay detailing the nature of your community involvement.