Scribendi.com Wins Gold and Silver in International Business Awards
Recognized for quality content and superior training program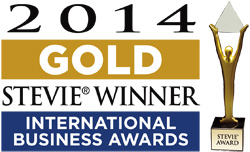 The leading online editing and proofreading company, Scribendi.com, has done it again by winning two Stevie awards at the International Business Awards. Our content writing company, Inklyo.com, and online grammar training course, GrammarCamp.com, were named the winners of Gold and Silver Stevie Award in the Best Web Writing/Content and Best Training Site categories, respectively, in The 11th Annual 2014 International Business Awards.
"We are thrilled to have been presented with Stevie Awards for Inklyo.com and GrammarCamp.com," said Karen Ashford, Marketing Manager at Scribendi.com. "We are proud to be considered leaders in the editing, proofreading, and content writing industries, and these awards speak not only to our quality, but also to the hard work of our staff and the loyalty of our clients."
More than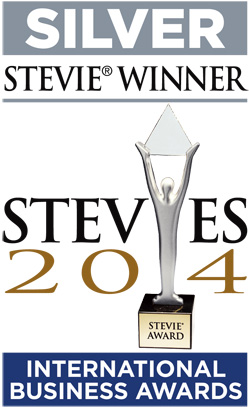 3,500 nominations from organizations of all sizes and in virtually every industry were submitted this year for consideration in a wide range of categories. The world's premier business awards program received entries from more than 60 nations and territories. Stevie Award winners were selected by more than 250 executives worldwide who participated in the judging process from May through early August.
"We congratulate all of the Stevie winners in this year's IBAs," said Michael Gallagher, president and founder of the Stevie Awards. "The quality of entries we receive improves every year. This year's judges were rewarded with the opportunity to review more than 3,500 stories of business achievement and innovation from around the world."
Scribendi.com's subsidiary, Inklyo.com, specializes in editorial and advertorial copy, newsletter copy, online and offline copywriting, technical writing, ghost blogging, white papers, press releases, and rewrites. Its grammar training site, GrammarCamp.com, provides an online training course designed to make learning grammar fun and easy.
Honoring organizations of all types and sizes and the people behind them, the International Business Awards recognize outstanding performances in the workplace worldwide.