Written by Scribendi
---
You've spent months researching colleges and universities, filling out applications, and eagerly awaiting a response—that is, until you received your shiny, new offer of admission. Congrats!
After the celebrations conclude, it's time to embark on the next step. How are you going to pay for your tuition?
Some try to cover it all on their own. Others turn to intimidating student loans. Better yet, you could seek out a third option: scholarships.
Scholarships are, essentially, free money that is used to support a student through their academic journey. Unlike student loans, you don't have to pay them back. Sounds great, right? So why do so few students actually apply for them?
Unclaimed Scholarships and You
In this CBC interview, financial expert Lesley-Anne Scorgie points out that students leave millions of scholarship dollars unclaimed every year.
"[S]tudents believe…that the application process is arduous, or they need to have very high marks, or they need to be in a financially precarious position."
According to Scorgie, however, only one-third of available scholarships have these requirements.
"The other two-thirds of scholarships are up for grabs[,] and that's where the millions of dollars are really sitting."
Once you know how to find scholarships and how to apply for them, it's easy to reduce the overall cost of your tuition, as well as your stress levels.
Understanding the Different Types of Scholarships
To start, it helps to know what types of scholarships exist.
Entrance Scholarships
One of the "easiest" types of scholarships is an entrance scholarship. Many post-secondary institutions automatically offer these scholarships based on their applicants' high school grades. The higher your marks, the greater the amount of money. Although there is no application process for entrance scholarships, it's a good idea to confirm that your school offers them.
Merit-Based Scholarships
The most common type of scholarship is a merit-based scholarship. Students receive this type of scholarship by meeting or exceeding the criteria set by the scholarship provider. While merit scholarships are traditionally academic, they can also be awarded for skills or interests. It's a good idea to jot down a list of your hobbies, talents, achievements, and GPA. Include any clubs you've joined, sports you've played, and volunteer or activism work that you've completed. Additionally, consider where, what, and why you want to study. This will help you home in on relevant scholarships.
Background-Based Scholarships
Some scholarships are offered based on students' backgrounds. For example, certain community and/or nonprofit organizations will offer scholarships to specific religious groups or gender identities. Meanwhile, private organizations will often offer scholarships to students who belong to minority communities or come from financially unstable backgrounds. For example, the Gates Scholarship is offered to students in the top 10% of their class who are from a racial minority group, and the Cooke College Scholarship Program is offered to low-income students who are the first in their families to pursue post-secondary education.
How to Find Scholarships
Just as there are several types of scholarships out there, there are also several places to find them.
At School
Start by talking to your high school guidance counselor or your school's financial aid office. They might provide you with helpful references or direct you toward pertinent federal grant agencies or organizations.
At Work
Another thing to consider is your parents' professions. Some college scholarships are offered only to students whose parents work within a specific occupation, such as the military. Additionally, certain post-secondary institutions waive tuition for their employees' children. Also take care to research if any scholarships are available through your own work. Some businesses offer partial or full tuition coverage for employees who are simultaneously working and pursuing a degree—a great option for mature students.
Online
The most obvious place to find scholarships, however, is online. Several websites are dedicated to helping students find scholarships that are tailored to their skills and interests (e.g., BrokeScholar, Chegg Scholarships, and JLV College Counseling). After you create and customize your profile, these sites will automatically match you with relevant awards.
No matter which method you use, always make sure that the scholarship is legitimate. You should never have to pay to apply for a scholarship.
How to Apply for College Scholarships
You should now have a good grasp on how to find scholarships, so let's delve into our next topic: how to apply for college scholarships.
When to Start
Scholarship deadlines tend to fall between March and May, but you should start your application long before then. Many professionals suggest that students begin their hunt in grades 10 or 11. You won't be able to apply at this time, but if you know which criteria you'll have to meet (e.g., completing a certain number of community service hours), you will have plenty of time to prepare. Realistically, you should at least start searching and applying for scholarships in the fall of your final year of high school.
Varying Requirements
Every scholarship has its own requirements. Therefore, there is no easy, catch-all method to mastering how to apply for college scholarships. However, these variances do provide students with some unique opportunities. Monica Matthews, author of How to Win College Scholarships, says:
"[B]ecause so many kids are applying for different scholarships, some are [applying] through tweets, or they can write an essay . . . or they can upload a video [to apply]."
Read the Guidelines Carefully
Make sure that you read the guidelines carefully. You may need to create a portfolio that presents samples of your work, reference letters, essays, and/or transcripts. You should also make sure that you are actually eligible; otherwise, you're just wasting your time. If you're unsure, contact the scholarship administrator.
How Much Time to Devote Per Week
A minimum of three hours per week should be dedicated to finding and applying for scholarships. It sounds time consuming, I know. However, take heart! It's well worth the effort.
Don't Forget Smaller Awards
Large scholarships are extremely competitive. Therefore, a good way to boost your chances is to apply for several small awards. It's more likely that you'll win five $1,000 scholarships than one $10,000 one, so remember to strategize as you search.
Writing Scholarship Essays and Letters
Traditionally, most scholarships involve writing an essay about yourself. Scholarship Shark founder Pam Andrews suggests that you write at least one high-quality essay that you can tweak to fit each scholarship.
"Start by writing a profile about yourself, so when you need to write about [yourself] and what [you plan to] major in, then you have a template to guide your writing."
Some scholarships will also require you to write a letter to the administrator to either introduce yourself or receive more information. Before you begin writing, create a list of activities that you've led or been involved in. These might include awards, clubs, jobs, scholastic achievements, international exchanges, and volunteer work. In your letter, mention at least one skill or quality that you acquired through these experiences and discuss how it contributed toward your personal growth. Honesty is key here. Really think back on your experiences and their impact.
For additional tips, check out our post about how to write a scholarship essay. Once you've completed your first draft, don't forget to edit and proofread your essay. A good editor will help you stand out. They'll catch any tricky errors and direct the reviewer's attention toward what matters most—you!
How to Get a Scholarship
During admissions season, the stacks on top of administrators' desks can get pretty intimidating. You'll want to make sure that your application stands out. Here are our best tips.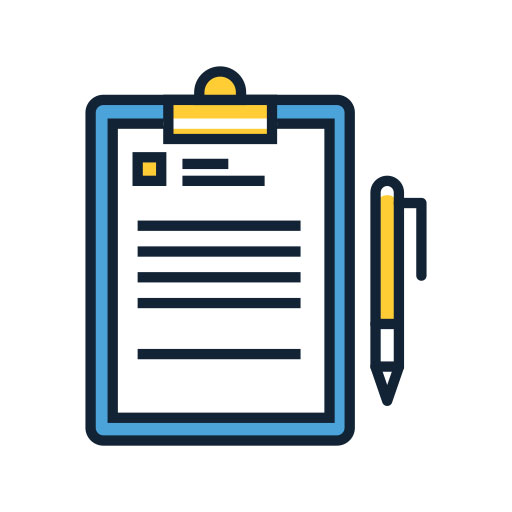 Follow the Rules
If you don't qualify for a scholarship, don't bother applying. Additionally, if there are specific word counts, prompts to answer, or formatting requirements, you must follow them exactly. Be sure to follow the guidelines if you want your application to be considered seriously.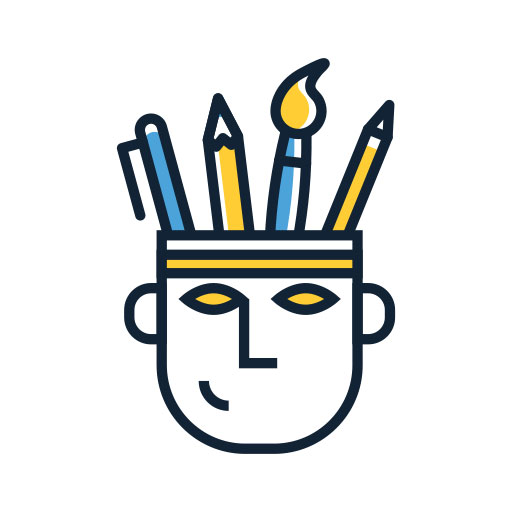 Be as Personal as Possible
Highlight your personal experiences—the ones that are so unique that they could have happened only to you. Show your energy and passion, and be sure to mention the challenges you've overcome, as well as your impressive achievements.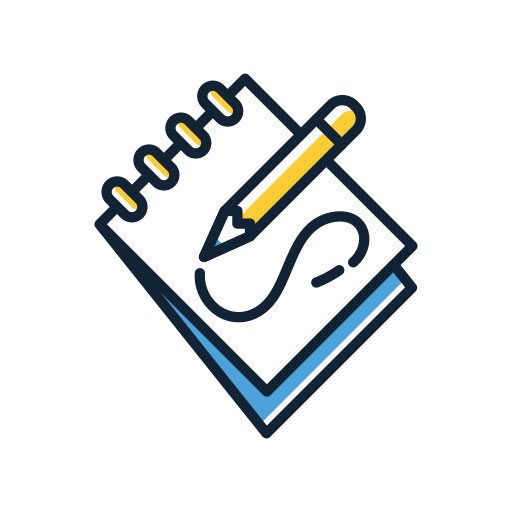 Polish Your Essay to Perfection
Put your best foot forward with a perfectly polished submission. To ensure that it really steals the show, consider submitting your essay for professional editing and proofreading.
Conclusion: Don't Stop Applying!
So, now that you've won your awards and paid off your first year's tuition, you shouldn't have to look for any more scholarships, right?
Well, actually, you should continue searching and applying for scholarships throughout the course of your post-secondary education. Why? Your qualifications will continue to change throughout your school career. If you raise your grades, join a new club, switch your major, or decide to pursue a post-graduate degree, you might become eligible for new scholarships.
Now that you know how to find scholarships, how to apply for scholarships, and how to get a scholarship of your very own, it's time to begin your search. Feeling overwhelmed? Scribendi offers a scholarship. Why not start there?
Image source: Krafted/elements.envato.com
---
Ensure Your Scholarship Essay Stands Out from the Crowd
---
About the Author

Scribendi's in-house editors work with writers from all over the globe to perfect their writing. They know that no piece of writing is complete without a professional edit, and they love to see a good piece of writing turn into a great one after the editing process. Scribendi's in-house editors are unrivaled in both experience and education, having collectively edited millions of words and obtained nearly 20 degrees collectively. They love consuming caffeinated beverages, reading books of various genres, and relaxing in quiet, dimly lit spaces.