Scribendi Ranks on the 2018 Growth 500 for the Sixth Consecutive Year
"Canadian Business" unveils the 30th annual list of "Canada's Fastest-Growing Companies," with Scribendi taking the 360th spot and making the list for the sixth year in a row.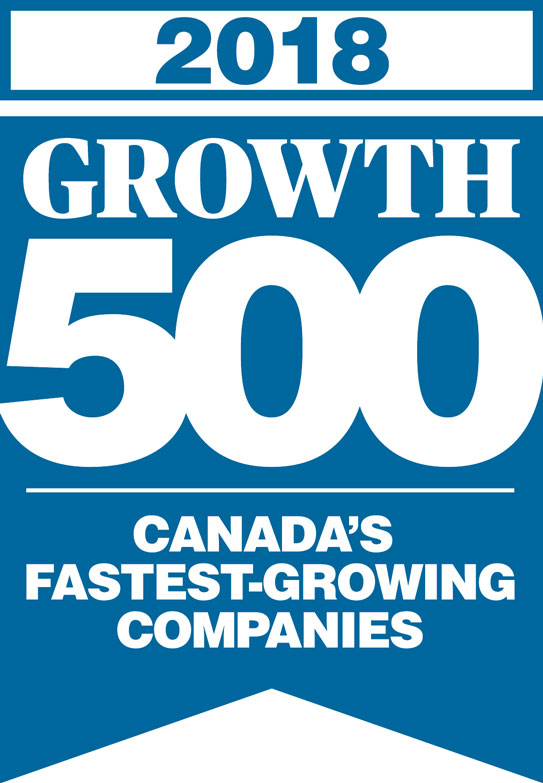 Chatham, Ontario, September 13, 2018: Canadian Business and Maclean's ranked Scribendi No. 360 on the 30th annual Growth 500, the definitive ranking of Canada's fastest-growing companies. In 2018, Scribendi made the Growth 500 list for the sixth year in a row, confirming its history of success as a world leader in the online editing and proofreading industry.
"The companies on the 2018 Growth 500 are truly remarkable. Demonstrating foresight, innovation, and smart management, their stories serve as a primer for how to build a successful entrepreneurial business today," says Deborah Aarts, Growth 500 program manager. "As we celebrate 30 years of the Canada's Fastest-Growing Companies program, it's encouraging to see that entrepreneurship is healthier than ever in this country."
With this growth, Scribendi is able to create opportunities for editors and writers alike. Scribendi's editors have edited more than 1.3 billion words and processed more than 400,000 orders.
"Our secret is our commitment to innovation. Yesterday, we were an early adopter of ecommerce; today, we embrace artificial intelligence to support our professional human editors and offer unrivaled customer experience," Scribendi CEO Enrico Magnani commented.
Patricia Riopel, Scribendi's President, will be a panelist at Make Big Data Your Big Advantage, the panel discussion at the Growth 500 CEO Summit on October 17th.
Follow Scribendi on Facebook or Twitter for more news.
About Growth 500
For 30 years, Growth 500 has been Canada's most respectable and influential ranking of entrepreneurial achievement. Ranking Canada's fastest-growing companies by five-year revenue growth, Growth 500—formerly known as PROFIT 500—profiles the country's most successful growing businesses. Growth 500 is produced by Canadian Business. Winners are profiled in a special Growth 500 print issue of Canadian Business (packaged with the October issue of Maclean's magazine) and online at Growth500.ca and CanadianBusiness.com.
About Canadian Business
Founded in 1928, Canadian Business is the longest-serving and most-trusted business publication in the country. It is the country's premier media brand for executives and senior business leaders. It fuels the success of Canada's business elite with a focus on the things that matter most: leadership, innovation, business strategy, and management tactics. Learn more at CanadianBusiness.com.
About Scribendi
Scribendi is an ISO 9001:2015-certified online editing and proofreading company dedicated to helping people reach their goals through the written word. With over 400 editors and thousands of clients, the company has a reach that extends around the world.
For more information, please visit https://www.scribendi.com/ and https://www.scribendi.ai.
Scribendi Inc.
405 Riverview Drive, Suite 304
Chatham, ON N7M 0N3
Canada