Black Friday Ebook Giveaway: "Unlocking the Art of Fiction Writing"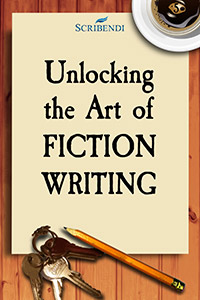 Black Friday is almost here! To celebrate, we're ditching the worst parts of Black Friday—the lines, the crowds, spending money—and focusing on everyone's favorite part: free stuff.
On November 25, Scribendi's Unlocking the Art of Fiction Writing ebook will be available all day at no cost!
This helpful guide combines everything we've learned about creating great fiction from our experience editing and proofreading thousands of books.
We're giving this resource away for two reasons. First, it's an excellent opportunity to reward our customers. This is one of our favourite pieces of work, something we're happy to share. Our clients are some of the most talented authors out there, and we want to do all we can to help them create their worlds.
We also want to reward and encourage NaNoWriMo participants. When November ends and the challenge is over, we hope participants will continue to work on their novels. The heart of this competition lies in fostering creativity and creating better worlds both on and off the page, and it's an event that Scribendi is proud to sponsor. This giveaway will help us continue to partner with NaNoWriMo participants into December and beyond.
Unlocking the Art of Fiction Writing is a tool that will help you reach your goals and create your best work. Check out the ebook on Amazon on November 25, 2016, to claim your free copy and discover how it can help you improve your writing.