Scribendi Releases a New Ebook on Fiction Writing
Unlocking the Art of Fiction Writing is now available on Amazon.com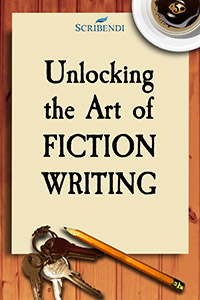 Calling all fiction writers: Scribendi has just what you've been searching for. Scribendi's newest ebook has been written especially for authors looking for practical wisdom about fiction writing. An informative and engaging collection of advice from some of the most successful authors out there, Unlocking the Art of Fiction Writing: The Eight Keys to Writing Great Fiction and Avoiding Dangerous Traps along the Way takes the reader through the entire writing process, from coming up with an idea all the way to handing a book over to an editor. Written by a published fiction writer, this handy ebook is sure to become a favorite for anyone looking for that extra push to get their writing journey started.
Unlocking the Art of Fiction Writing was written to help aspiring authors realize their potential by providing practical advice regarding the writing process. This fiction writing ebook is not a collection of inspiring but vague claims about having confidence or following dreams; instead, it is a guidebook outlining how fiction writers can overcome the obstacles they are sure to face on their journeys to penning their books. Idea generation, failure, writer's block, and the development of character and plot are all covered in detail in this new ebook. Written by one of Scribendi's grammar experts, Unlocking the Art of Fiction Writing also explores the importance of language usage in fiction writing.
Available on Amazon for only $4.99, this new ebook is a must-have for fiction writers of all genres and backgrounds. Warm, informative, and very funny, Unlocking the Art of Fiction Writing is a book writers are sure to come back to time and time again.
Get your copy of Unlocking the Art of Fiction Writing and unlock the door to great fiction today.