Scribendi Proves Commitment to Being a 2021 Best Workplace™ for Women
Women-led editing and proofreading company Scribendi is recognized on the Best Workplaces™ for Women 2021 list for the third consecutive year.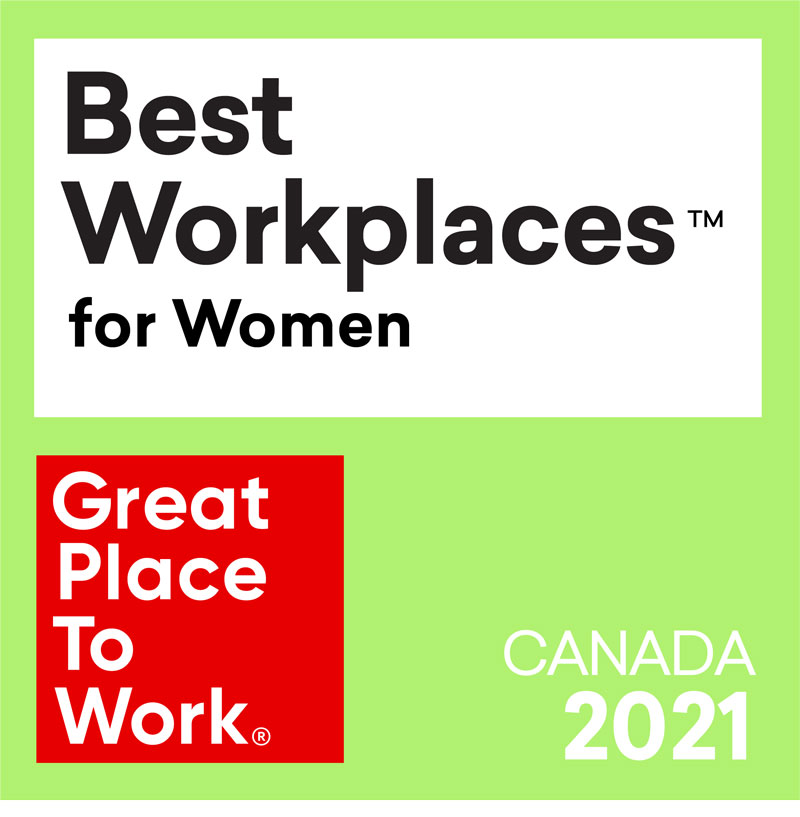 Chatham, Ontario, April 5, 2021: Scribendi, a trusted provider of online editing and proofreading services, makes the Best Workplaces™ for Women 2021 list by Great Place to Work®. This is the third year Scribendi has ranked on the esteemed list, showcasing the company's continual commitment to equal opportunities on a woman-owned, women-led team.
To be named as a 2021 Best Workplace™ for Women, organizations must have been Great Place to Work®-certified in the past year. In addition, all listed companies must be headquartered in Canada and have a minimum of 15 female employees. Perhaps most importantly, 90% of the employees surveyed must agree that they are treated fairly, regardless of their gender.
Established in Chatham, Ontario, in 1997 by Chandra Clarke, Scribendi has remained women-led through its leadership transition to Patricia Riopel in 2017. Scribendi has also been certified as a Great Place to Work® since 2019, after obtaining extensive and anonymous feedback directly from employees. These employees are led by a balanced leadership team comprised of more than 50% women.
"One of my key values is giving opportunities to people not based on gender or race but rather talent, drive, and innovation," says Riopel. "This equal-opportunity mindset is paramount to my leadership approach. At Scribendi, women make many of our key business decisions and are driving innovation."
Riopel was recently named WEtech's 2021 Tech Woman of the Year, presented by TekSavvy, which recognizes, celebrates, and highlights women's achievements.
In 2019, Scribendi also secured a grant from the Women Entrepreneurship Fund, a federal fund that aims to assist women entrepreneurs.
Follow Scribendi on Facebook or Twitter to stay on top of the latest company news and technological updates.
---
About Great Place to Work®
Great Place to Work® is the global authority on high-trust, high-performance workplace cultures. Through proprietary assessment tools, advisory services, and certification programs, GPTW recognizes the world's Best Workplaces in a series of national lists, including those published by The Globe & Mail (Canada) and Fortune magazine (USA). Great Place to Work provides the benchmarks, framework, and expertise needed to create, sustain, and recognize outstanding workplace cultures. Visit us at www.greatplacetowork.ca, or find us on Twitter at @GPTW_Canada.
About Scribendi
Scribendi is an ISO 9001:2015-certified online editing and proofreading company dedicated to helping people reach their goals through the written word. With more than 575 editors and 217,000 clients, the company has a global reach. Scribendi's editors benefit from the company's devotion to developing new technology that enhances their already formidable editing and proofreading skills by boosting their efficiency and consistency, allowing Scribendi to deliver high-quality services every time.
For more information about Scribendi and its editing services, please visit https://www.scribendi.com.
---
Scribendi Inc.
405 Riverview Drive, Suite 304
Chatham, ON N7M 0N3
Canada