Written by Marie Apaloo
---
Whether English is your native or second language, perfecting your English writing is a lifelong quest, and there are many things you can do to help improve this important skill.
Here at Scribendi, English writing is our forte, and, in this post, we have compiled useful resources to support you as you progress along your writing journey.
Learn Basic Writing Skills
With English writing, as with most skills, it can be a good idea to follow the mantra "progress, not perfection."
If you want to know how to improve your English writing, the first step is to identify your current strengths and weaknesses as well as your writing goals.
Consider where you are as a writer and what the next step would be to work toward where you want to be as a writer. Then, start writing!
Here are some resources that may help you achieve your writing goals:
Make Sure Your Writing Sounds Natural
Few people are as aware of the importance of English writing skills as those whose first language is not English. ESL writers may face added difficulties in terms of ensuring that their intended meaning is perfectly clear.
Now, more than ever, English is well known to be a global lingua franca. At Scribendi, we work with many ESL writers to ensure that their writing is clear, concise, and comprehensible while maintaining their unique voice.
Based on our extensive work with ESL writers from around the world, we have developed a collection of valuable resources to help ESL writers understand and adopt the intricacies of English writing:
Use Social Media
Traditionally, writing has been viewed as a formal aspect of language skills (compared to speaking). Traditional written forms like academic writing and literature are still present, but the writing of emails, text messages, blogs, social media posts, website content, online news, and other digital content is increasing exponentially.
In this context of high-speed, high-volume, multiplatform communication, writing is no longer just for writers—it's an important skill for anyone who wants to thrive socially and professionally.
As you prepare for this digital battlefield, here is a guide to help you along the way:
Reference Helpful Guides
Finally, everyone who writes in English—novices and professionals alike—needs guidance in times of doubt. No one should be expected to memorize every rule (and exception) of the language!
Guides such as the ones below can be hugely beneficial to fill in knowledge gaps or address uncertainties in your writing:
Conclusion
As you work on improving your English writing skills, the links and tips provided in this article are available to help you progress, no matter where you currently stand as a writer.
That said, we all have our own unique writing goals. Personalized and professional editing can help you learn how to improve your English writing and achieve your writing goal, whatever it may be.
Image source: Liam McKay/StockSnap
---
Let Scribendi Improve Your Writing with High-Quality Editing
---
About the Author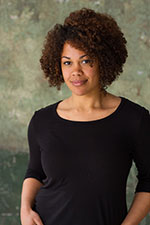 Marie
is an in-house editor at Scribendi's Montreal office. During her MA in applied linguistics, she investigated how one's native language affects their second language, and she applies this understanding while editing texts written by non-native speakers of English. Outside of work, she enjoys radical sports and reading from her eclectic book collection in her hammock.​