Written by Scribendi
---
The deadline for your essay is looming, but you're still not sure how to write your essay paragraphs or how to structure them. If that's you, then you're in good hands.
After the content of your essay, the structure is the most important part. How you arrange your thoughts in an essay can either support your argument or confuse the reader. The difference comes down to your knowledge of how to write a paragraph to create structure and flow in an essay.
At its most basic level, an essay paragraph comprises the following elements: (1) a topic sentence, (2) sentences that develop and support the topic sentence, and (3) a concluding sentence.
Also, when writing a paragraph or essay, keep in mind that most essays follow the five-paragraph model. This model involves writing an introductory paragraph, three paragraphs of supporting arguments, and a conclusion paragraph.
In most cases, a paper of this length just won't cut it. However, remembering this formula can help you write key paragraphs in your essay, such as an introduction that states the main hypothesis, a body that supports this argument, and a conclusion that ties everything together.
Let's break down how to write a paragraph so you can get that essay written.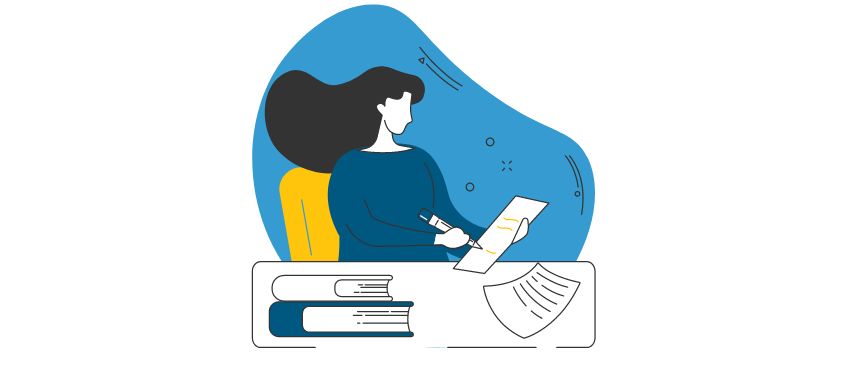 How to Write a Paragraph in an Essay
Writing a paragraph means grouping together sentences that focus on the same topic so that the important points are easy to understand. In the body of an essay, each paragraph functions as its own point or argument that backs up the essay's main hypothesis. Each paragraph also includes evidence that supports each argument made.
It helps to separate each paragraph idea in a quick essay outline before you start writing your paragraphs so you can organize your thoughts. It is also helpful to link each paragraph in a cohesive way that supports your hypothesis. For good paragraph writing to work, your readers will need to be able to clearly follow the ideas you're presenting throughout your essay.
Essay paragraphs are important for organizing topics and thoughts and for creating readability and flow. Readers often skip large blocks of writing in blog posts, articles, or essays. It can be confusing when there are no breaks between different ideas or when thoughts flow one into the next without any discernible pauses. Knowing how to write a paragraph to help break up your content and ideas is essential for avoiding this.
Elevate Your Writing with Professional Editing
Writing a paragraph is easier when you follow a structure. An essay paragraph consists of around 250 words, with the sentence count varying from five to six or more, depending on the type of essay you're writing.
The structure of an essay paragraph includes the following:
A topic sentence at the beginning of the paragraph that clearly states one idea
Supporting sentences that explain the idea in the topic sentence and provide evidence to back up that idea
A concluding sentence that links back to the original topic sentence idea and segues to the next paragraph
Following this basic structure will ensure that you never have to wonder how to write a paragraph and will keep your essay structure consistent.
What Is a Topic Sentence?
All good paragraph writing starts with a topic sentence. The topic sentence provides a brief summary of the content. In an essay's body, each paragraph begins with a topic sentence.
The topic sentence gives structure to a paragraph the same way a thesis gives structure to an essay. Both a thesis and a topic sentence state the main idea that drives the rest of the content. In the case of a paragraph, the topic sentence drives the rest of the paragraph content, and in the case of an essay, the thesis drives the rest of the essay content.
When writing a topic sentence, keep in mind that it should be
The first sentence of your paragraph
Specific, focusing on a specific area of your thesis statement
The focus of your paragraph
There are two parts to every topic sentence: the topic, which is what the paragraph will be about, and the controlling idea, which is the paragraph's direction. For example, if your paragraph was about hamsters being great pets, that would be your topic, but your controlling idea might be that there are many reasons why hamsters are great pets.
A paragraph example with a good topic sentence would start out something like this:
Hamsters are great pets for many reasons. They don't require extensive training, so no time-consuming obedience courses are necessary. They are also relatively inexpensive to own when compared to dogs or cats because they're low-maintenance.
Examples of Effective Hooks
A paragraph in an essay should always use an effective hook. If you're hoping to grab the attention of your reader, it helps to start your paragraph with a compelling statement or question that will be of interest.
Here are a few examples to use for inspiration:
Most people would rather work to live than live to work, and the gig economy makes this possible.
How important is it for today's influencers to rely on Instagram?
Daily sugar intake has reached a staggering average of 25 teaspoons per person in the United States.
Supporting Sentences
Writing an essay paragraph is like building an effective and functional house. In the same way that each room has a purpose, each paragraph in your essay should have its own separate topic with supporting sentences. Paragraph writing can be simple if you think of it this way!
The goal of supporting sentences is to provide evidence validating each topic in your paragraph. Each sentence provides details to help your reader understand the paragraph's main idea.
If you have trouble coming up with supporting sentences to develop the main idea in your paragraph, try rephrasing your topic sentence as a question. For example, if you're writing about how all babies have three basic needs, ask, what are the three basic needs of all babies?
At the end of your supporting sentences, add a concluding sentence that ties everything to the main argument of your essay. Repeat this for each supporting argument, and you'll have mastered the concept of how to write a paragraph. Read on for a paragraph example with supporting sentences.
Supporting Sentence Examples
To get a feel for how to use supporting sentences in a paragraph in an essay, check out this basic example:
Babies have three basic needs. First, babies need food. Depending on their age, they'll drink formula for their first meals and graduate to soft baby food later. Second, they need shelter. Babies need a safe place to live. Third, they need support. They need someone loving to look out for them and take care of them.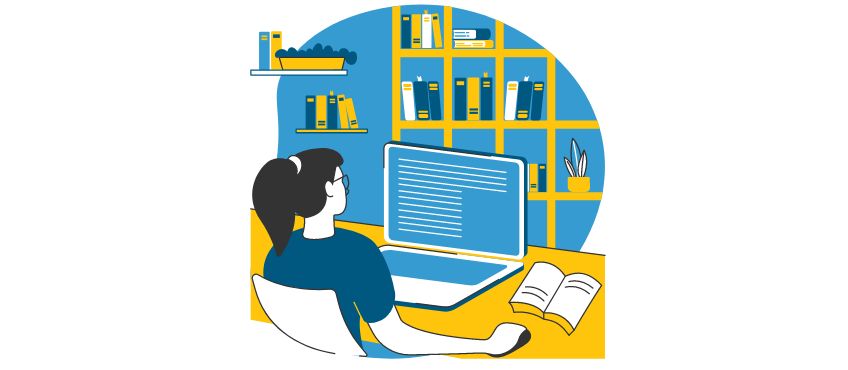 How to Use Transitions
Knowing how to write a paragraph involves knowing how to use transitions.
Good essay paragraphs have transitions that help ideas flow clearly from one to the next. Given that your essay will include many different ideas and subtopics, your transitions will ensure that your information and ideas are well connected.
If you're not familiar with transitions, they are words or phrases that connect ideas. They signal a connection between your topic sentence and your supporting sentences, but they also help readers connect ideas between paragraphs.
At the beginning of a sentence, use a transition to segue into a new idea. At the beginning of each paragraph, use a transition to signal a new concept or idea that you will discuss.
However, try to avoid one-word transitions at the beginning of a paragraph, like "Since" or "While," because they don't usually provide enough information. Instead, try using transitional phrases between paragraphs (instead of words), such as "On the other hand" or "In addition to."
Examples of Transitions
Here are a few examples of transitions—both one-word transitions and transitional phrases—to use in the paragraphs of your essay:
As a result
For example
By the same token
Consequently
In the meantime
To summarize
To conclude
In a word
Undoubtedly
Until now
Subsequently
Conclusion
Writing a paragraph in an essay can be simple if you understand basic paragraph structure. Additionally, it's helpful to keep in mind the structure of an essay and how each essay paragraph links together to form a fully developed argument or idea.
Creating an outline before you start writing your essay—which can also be described as a blueprint (to return to the metaphor of building a house)—is a great way to effectively arrange your topics, support your argument, and guide your writing.
Knowing how to write a paragraph is essential to communicating your thoughts and research, no matter the topic, in a way that is readable and coherent.
Elevate Your Writing with Professional Editing
FAQs
How Long Is a Paragraph?
An essay paragraph can vary in length depending on a variety of factors, such as the essay's type, topic, or requirements. Generally, essay paragraphs are three to five or more sentences, since each paragraph should have a fully developed idea with a beginning, middle, and end.
However, all essays are different, and there are no hard and fast rules that dictate paragraph length. So, here are some guidelines to follow while writing a paragraph:
Stick to one idea per paragraph.
Keep your paragraphs roughly the same length.
Ensure that each page of your essay has 2

–

3 paragraphs.
Combine shorter paragraphs into a larger one if the smaller paragraphs work together to express a single idea.
Overall, it's the paragraph writing itself that dictates a paragraph's length. Don't get too caught up in trying to reach a specific word count or number of sentences. Understanding this concept is key to knowing how to write a paragraph that conveys a clear and fully developed idea.
How Do I Know When to Start a New Paragraph?
A new essay paragraph will always signal a new point or idea. Before you think about starting a new paragraph, ask yourself whether you are about to discuss something new that you haven't brought up yet. If the answer is yes, it warrants a new paragraph.
The end of a paragraph functions as a break for your reader. If you've successfully developed and concluded an idea, you'll know that it's time to begin a new paragraph, especially if the material is long or complex.
Every essay should have an introductory paragraph and a conclusion paragraph. But as long as you keep in mind that good paragraph writing means starting off with a new idea each time, you're in a good position to know when a new paragraph should begin.
How Many Paragraphs Do I Need in My Essay?
The number of paragraphs you write in an essay will largely depend on the requirements of the essay. These requirements are usually dictated by an instructor.
For a short, 1-page essay, your instructor might require only three paragraphs. For a longer, 2- to 3-page essay, you might need five paragraphs. For longer essays, there could be up to seven to nine paragraphs. Any essay with more paragraphs than that is usually deemed a thesis or a research paper.
At a minimum, an essay will always have at least three paragraphs: an introductory paragraph, a body paragraph, and a conclusion paragraph. Depending on the required word or page count or the type of essay (argumentative, informative, etc.), your essay could have multiple paragraphs expanding on different points. An argumentative essay, for example, should have at least five paragraphs.
Therefore, the most important question to ask when deciding on your number of essay paragraphs is this: What does my professor expect from me?
---
Ask a Professional to Edit Your Essay
---
About the Author

Scribendi's in-house editors work with writers from all over the globe to perfect their writing. They know that no piece of writing is complete without a professional edit, and they love to see a good piece of writing transformed into a great one. Scribendi's in-house editors are unrivaled in both experience and education, having collectively edited millions of words and obtained numerous degrees. They love consuming caffeinated beverages, reading books of various genres, and relaxing in quiet, dimly lit spaces.