Written by Scribendi
---
An Introduction to How to Write an Introduction
I once had a professor tell a class that he sifted through our pile of essays, glancing at the titles and introductions, looking for something that grabbed his attention. Everything else went to the bottom of the pile to be read last, when he was tired and probably grumpy from all the marking.
"Don't get put at the bottom of the pile," he said.
We don't want you, intrepid essay writer, to end up at the bottom of the pile because of poor essay writing. We want you to know how to write an introduction that grabs attention and gets noticed.
An essay introduction does exactly what its name implies: it introduces the subject of the paper to readers. Most importantly, it provides readers with a map of the overall paper. A good introduction captures readers' attention, tells them what the paper is about, and provides an outline of what is to come.
The introduction is quite possibly the most important part of an essay, but it can also be the hardest for some writers. Don't fret; we're here to provide you with some tips and guidelines for writing introductions and staying on top of the pile.
Elevate Your Writing with Professional Editing
Conventional Introduction Structure
Your essay introduction should follow a specific structure, which should be helpful in guiding your writing. When thinking about how to write an introduction, remember that it will be structured into three parts:
The hook

The background information

The thesis
Your hook will be what grabs your reader (and keeps you from the bottom of that pile we mentioned earlier). The background information will give context to your topic or argument in a broad but relevant way. Finally, your thesis will summarize your overall argument in a sentence or two.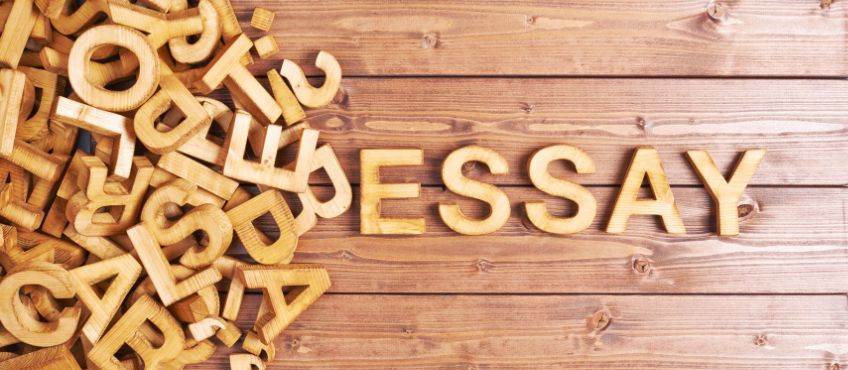 Hook Your Reader
To really draw readers into the introduction to an essay, start with something attention grabbing. This can be a startling fact, an interesting anecdote, or a relevant quote from an expert.
Try not to lead with bland, factual statements or long, dry sentences when writing an introduction. The goal is to write something catchy and clear that will make the reader curious to read more.
For example, instead of saying
A gig economy is a labor market that relies heavily on temporary and part-time positions filled by independent contractors.
say something like
Most people would rather work to live than live to work, and the gig economy makes this possible.
Refer to our article about front matter for more ideas on how to write an introduction to your work. You can even present the point you are going to argue against.
Provide Background Information
In the introduction to an essay, provide readers with a little background or basic information about the topic you are covering. Start with the broader subject, and lead your readers to your specific topic. This is especially important when writing a book report. Show them how your topic relates to the bigger picture.
The background information you provide may vary, depending on the subject of your essay. If your essay is argumentative, for example, the background information in your introduction could be an outline of the argument you're positing. If your paper is more research oriented, this could mean a summary of theories that are relevant to the research you are presenting.
Overall, the background information should include broad information that provides context to help your reader understand the point you're trying to make in your essay. Effective introduction writing means always keeping the reader in mind!
Perfect Your Thesis Statement
The most important thing to include when writing an introduction is your thesis. A thesis statement is the main point of your paper; it is narrow, focused, and specific and very clearly explains your paper's topic.
Essentially, a thesis functions as a brief summary of your essay. It can be something you are arguing for or against. However, when writing your thesis, try to avoid including all of your topic's information at once. Keep it succinct: it's a claim you are making. Save the additional details to develop the rest of your essay.
In terms of positioning, the thesis should go at the very end of your essay introduction—don't forget to include it! Knowing how to write an introduction requires knowing that there's always a thesis at the end of it.
Outline Your Essay
After providing your readers with some background and a thesis in your essay introduction, an easy way to flesh out the rest of your essay is with an outline. Outlines are a useful way to organize your ideas and form connections between them. They can act as an essay blueprint to guide your writing, so you never have to wonder what to write next.
There are two types of common outlines you can use to organize your essay: an alphanumeric outline or a decimal outline. An alphanumeric outline combines letters and numbers, with each category being a single idea (I. Idea #1, A. Sub-idea #1, 1. Sub-sub-idea #1, etc.). A decimal outline is used the same way, but it uses numbers to differentiate the sections (1, 1.1, 1.1.1, etc.).
Whichever outline you choose after finishing your introduction writing, lay out your main points and arguments, preferably in the order in which you are going to discuss them. This is going to help you bring everything you outlined in your introduction together.
Essay Introduction Examples
To get a good sense of how to write an introduction, it helps to look at examples. Check out the following essay introduction example to get a sense of a good essay hook, the type of background information to include, and a good thesis statement.
Societies have long believed that if a black cat crosses one's path, one might have bad luck—but it was not until King Charles I's black cat died that the ruler's bad luck began (Pemberton, 2018). Indeed, for centuries, black cats have been seen as the familiars of witches—as demonic associates of Satan who disrespect authority (Yuko, 2021). Yet, they have also been associated with good luck, from England's rulers to long-distance sailors (Cole, 2021). This essay shows how outdated the bad luck superstition really is. It provides a comprehensive history of the belief and then provides proof that this superstition has no place in today's modern society. It argues that despite the prevailing belief that animals cause bad luck, black cats often bring what seems to be "good luck" and deserve a new reputation.
Use the structure above to help with writing an introduction, and check out more essay introduction examples here.
Elevate Your Writing with Professional Editing
Conclusion
While introduction writing can seem tough at the outset, a good structure, like the one we've mentioned in this post, will guide your thinking as you write your essay.
Don't feel the need to write your introduction first if you're drawing a blank. Often, writers find it helpful to start with the body of their essay first so they know how to clearly convey their argument or topic in the introduction. For others, writing the introduction to an essay first helps guide the rest of their paper.
Regardless of how you write your introduction, as long as you remember the key elements (hook, background information, and thesis), you're sure to keep your paper from the bottom of your professor's pile!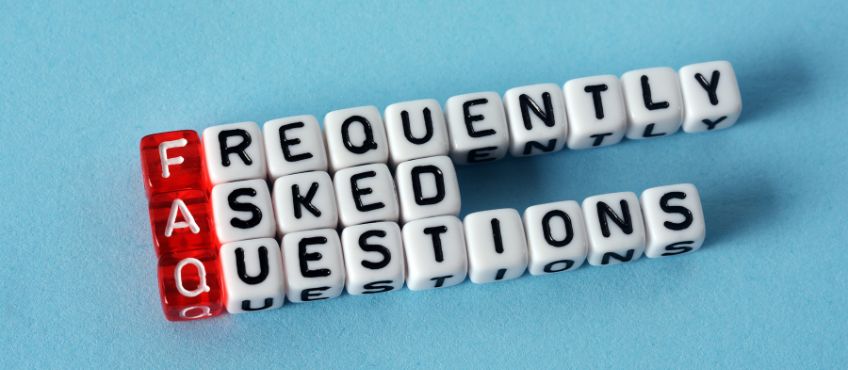 FAQs
Should I Write My Essay Introduction First?
Since some writers find introductions extremely hard to write, the simple answer to knowing when to start your introduction writing is to write it when it's easiest for you.
As we mentioned earlier, it may be easier to write the introduction last (and maybe even write the conclusion and back matter first). On the other hand, other writers find that writing introductions first helps them set the direction of their paper.
If you are struggling with how to write an introduction to your essay, put it aside for a while and continue with the body or conclusion of the paper. If you've written a good outline, you'll already know what topics you need to discuss, and your introduction will become clearer as you write.
What Is the Purpose of a Thesis Statement?
The purpose of a thesis statement in your essay introduction is to share your interpretation of the subject you're discussing. It's a one-sentence statement that acts as a road map, signaling to the reader what you're going to argue or explain in your essay. A thesis statement also offers a way for your reader to understand your subject, whether it be smoking, social media, or the Civil War.
Thesis statements are important given that the majority of writing in college involves some form of persuasion. Your goal is to convince readers that your point is logical and interesting enough to warrant attention. The good news is that once you've come up with your thesis statement, you can use it to settle on the evidence you'll need to develop and explain your argument throughout the rest of your essay. You won't be able to escape writing an introduction without it!
How Long Should My Essay Introduction Be?
When it comes to introduction writing, there is no rule for exactly how long an introduction should be. When writing your essay introduction, you have to consider the length of your overall paper, per your professor.
An appropriate length for your introduction in a five-page essay is about half a page, but if you are writing a 40-page paper, your introduction will span several pages and multiple paragraphs. It comes down to what's expected of you, and not every essay introduction will be the same length.
If you're still not sure how to write an introduction or determine its length, stick to the structure we've mentioned in this post: hook, background information, and thesis. It's a sure way to get your introduction finished and set your entire essay in motion.
---
Polish Your Conclusion to Leave an Impact on Your Reader
---
About the Author

Scribendi's in-house editors work with writers from all over the globe to perfect their writing. They know that no piece of writing is complete without a professional edit, and they love to see a good piece of writing transformed into a great one. Scribendi's in-house editors are unrivaled in both experience and education, having collectively edited millions of words and obtained numerous degrees. They love consuming caffeinated beverages, reading books of various genres, and relaxing in quiet, dimly lit spaces.