Written by Anthony Granziol
---
Part 1: Initial Considerations
Who Needs to Write a Master's Thesis?
Thesis writing is one of the more daunting challenges of higher education. That being said, not all master's students have to write a thesis. For example, fields that place a stronger emphasis on applied knowledge, such as nursing, business, and education, tend to have projects and exams to test students on the skills and abilities associated with those fields. Conversely, in disciplines that require in-depth research or highly polished creative abilities, students are usually expected to prove their understanding and independence with a thesis.
What's Your Goal?
Do you want to write a thesis? The process is a long one, often spanning years. It's best to know exactly what you want before you begin. Many people are motivated by career goals. For example, hiring managers may see a master's degree as proof that the candidate is an expert within their field and can lead, motivate, and demonstrate initiative for themselves and others. Others dream of earning their doctorate, and they see a master's degree as a stepping stone toward their Ph.D.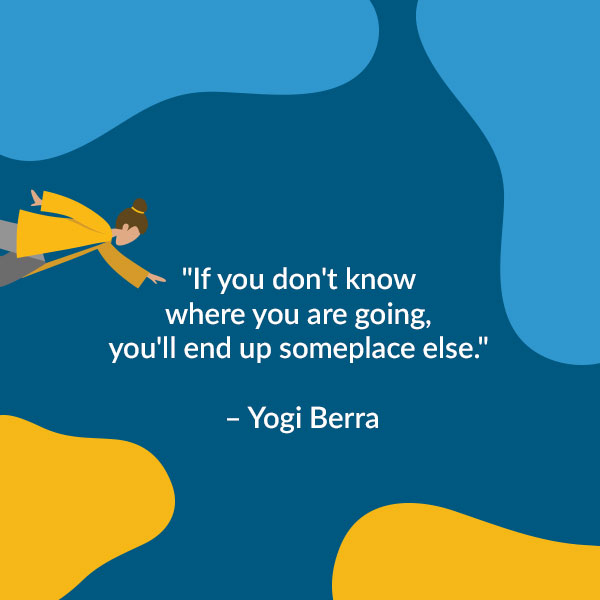 No matter what your desired goal is, you should have one before you start your thesis. With your goal in mind, your work will have a purpose, which will allow you to measure your progress more easily.
Major Types of Theses
Once you've carefully researched or even enrolled in a master's program—a feat that involves its own planning and resources—you should know if you are expected to produce a quantitative (which occurs in many math and science programs), qualitative (which occurs in many humanities programs), or creative (which occurs in many creative writing, music, or fine arts programs) thesis.
Time and Energy Considerations
Advanced degrees are notoriously time and energy consuming. If you have a job, thesis writing will become your second job. If you have a family, they will need to know that your thesis will take a great deal of your attention, energy, and focus.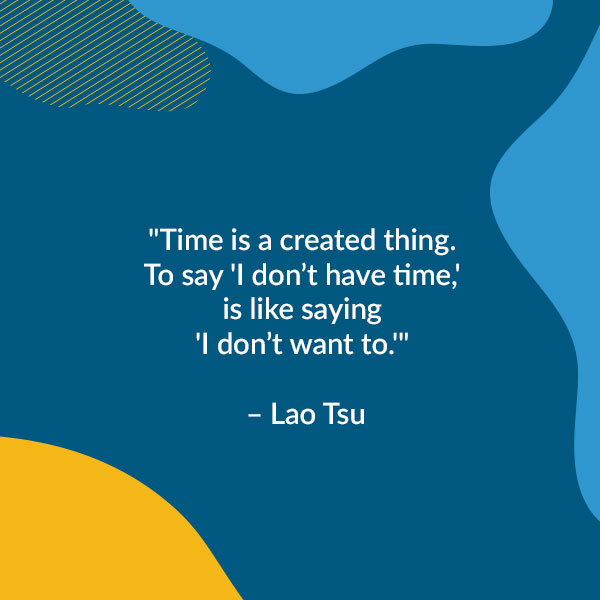 Your studies should not consume you, but they also should not take a back seat to everything else. You will be expected to attend classes, conduct research, source relevant literature, and schedule meetings with various people as you pursue your master's, so it's important to let those you care about know what's going on.
As a general note, most master's programs expect students to finish within a two-year period but are willing to grant extra time if requested, especially if that time is needed to deal with unexpected life events (more on those later).
Part 2: Form an Initial Thesis Question, and Find a Supervisor
When to Begin Forming Your Initial Thesis Question
Some fields, such as history, may require you to have already formed your thesis question and to have used it to create a statement of intent (outlining the nature of your research) prior to applying to a master's program. Others may require this information only after you've been accepted. Most of the time, you will be expected to come up with your topic yourself. However, in some disciplines, your supervisor may assign a general research topic to you.
Overall, requirements vary immensely from program to program, so it's best to confirm the exact requirements of your specific program.
What to Say to Your Supervisor
You will have a supervisor during your master's studies. Have you identified who that person will be? If yes, have you introduced yourself via email or phone and obtained information on the processes and procedures that are in place for your master's program? Once you've established contact, request an in-person meeting with him or her, and take a page of questions along with you. Your questions might include:
Is there a research subject you can recommend in my field?
I would like to pursue [target research subject] for my thesis. Can you help me narrow my focus?
Can you give me an example of a properly formatted thesis proposal for my program?
Don't Be Afraid to Ask for Help (to a Degree)
Procedures and expectations vary from program to program, and your supervisor is there to help remove doubt and provide encouragement so you can follow the right path when you embark on writing your thesis. Since your supervisor has almost certainly worked with other graduate students (and was one at some point), take advantage of their experience, and ask questions to put your mind at ease about how to write a master's thesis.
That being said, do not rely too heavily on your supervisor. As a graduate student, you are also expected to be able to work independently. Proving your independent initiative and capacity is part of what will earn you your master's degree.
Part 3: Revise Your Thesis
Read Everything You Can Get Your Hands On
Whether you have a question or need to create one, your next step is simple and applies to all kinds of theses: read.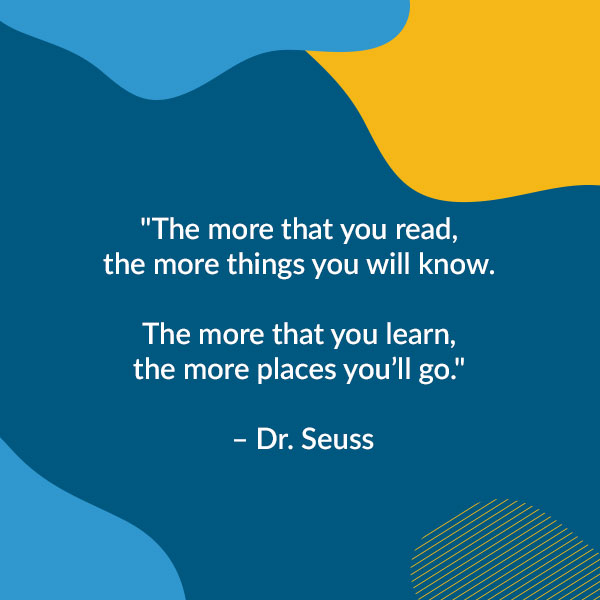 Seek Out Knowledge or Research Gaps
Read everything you can that relates to the question or the field you are studying. The only way you will be able to determine where you can go is to see where everyone else has been. After you have read some published material, you will start to spot gaps in current research or notice things that could be developed further with an alternative approach. Things that are known but not understood or understood but not explained clearly or consistently are great potential thesis subjects. Addressing something already known from a new perspective or with a different style could also be a potentially valuable project. Whichever way you choose to do it, keep in mind that your project should make a valuable contribution to your field.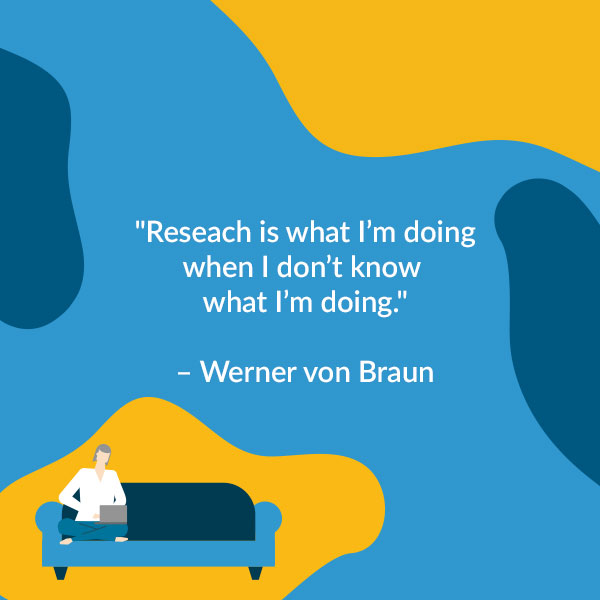 Talk with Experts in Your Field (and Don't Be Afraid to Revise Your Thesis)
To help narrow down your thesis topic, talk to your supervisor. Your supervisor will have an idea of what is current in your field and what can be left alone because others are already working on it. Additionally, the school you are attending will have programs and faculty with particular areas of interest within your chosen field.
On a similar note, don't be surprised if your thesis question changes as you study. Other students and researchers are out there, and as they publish, what you are working on can change. You might also discover that your question is too vague, not substantial enough, or even no longer relevant. Do not lose heart! Take what you know and adjust the question to address these concerns as they arise. The freedom to adapt is part of the power you hold as a graduate student.
Part 4: Select a Proposal Committee
What Proposal Committees Are and Why They're Useful
When you have a solid question or set of questions, draft a proposal.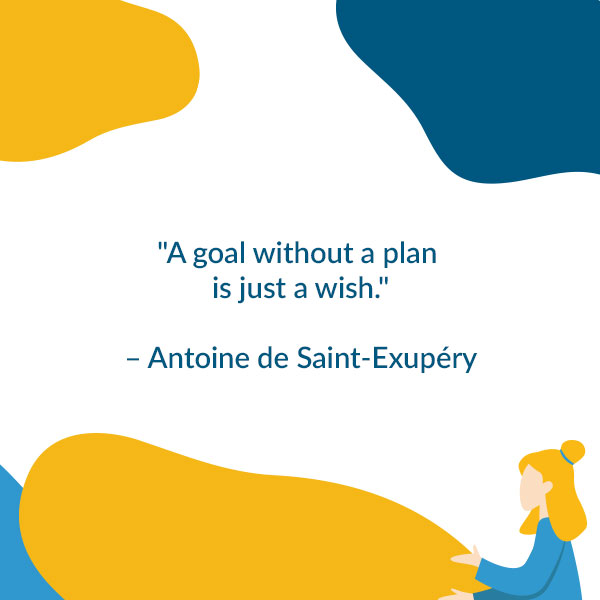 You'll need an original stance and a clear justification for asking, and answering, your thesis question. To ensure this, a committee will review your thesis proposal. Thankfully, that committee will consist of people assigned by your supervisor or department head or handpicked by you. These people will be experts who understand your field of study and will do everything in their power to ensure that you are pursuing something worthwhile. And yes, it is okay to put your supervisor on your committee. Some programs even require that your supervisor be on your committee.
Just remember that the committee will expect you to schedule meetings with them, present your proposal, respond to any questions they might have for you, and ultimately present your findings and thesis when all the work is done. Choose those who are willing to support you, give constructive feedback, and help address issues with your proposal. And don't forget to give your proposal a good, thorough edit and proofread before you present it.
How to Prepare for Committee Meetings
Be ready for committee meetings with synopses of your material for committee members, answers for expected questions, and a calm attitude. To prepare for those meetings, sit in on proposal and thesis defenses so you can watch how other graduate students handle them and see what your committee might ask of you. You can even hold rehearsals with friends and fellow students acting as your committee to help you build confidence for your presentation.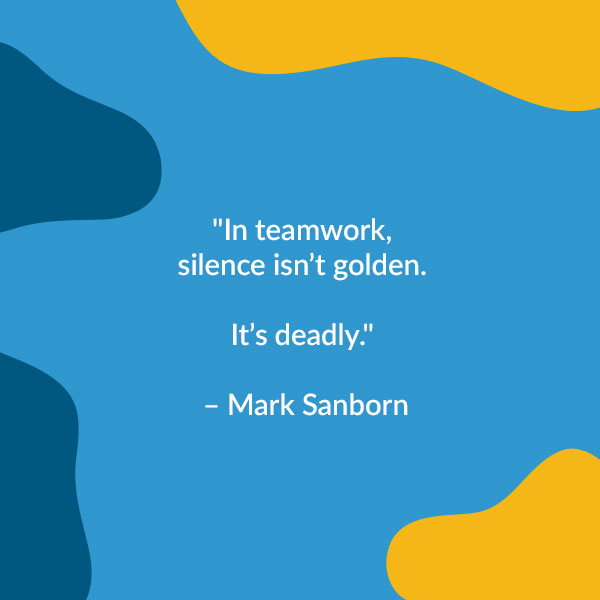 Part 5: Write Your Thesis
What to Do Once Your Proposal Is Approved
After you have written your thesis proposal and received feedback from your committee, the fun part starts: doing the work. This is where you will take your proposal and carry it out. If you drafted a qualitative or quantitative proposal, your experimentation or will begin here. If you wrote a creative proposal, you will now start working on your material. Your proposal should be strong enough to give you direction when you perform your experiments, conduct interviews, or craft your work. Take note that you will have to check in with your supervisor from time to time to give progress updates.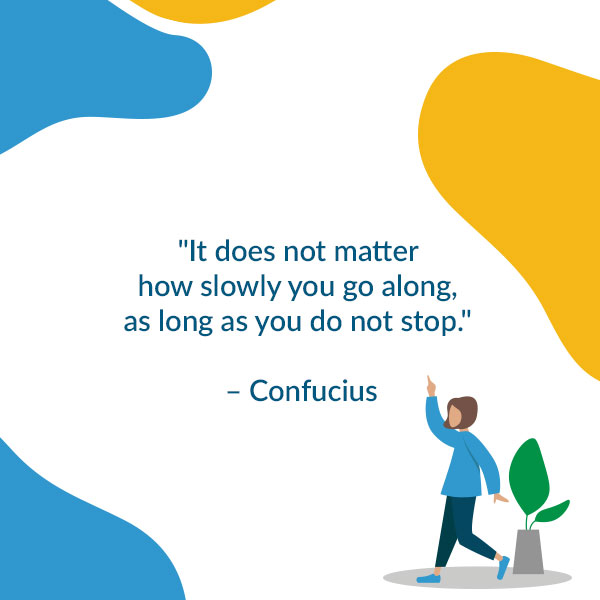 Thesis Writing: It's Important to Pace Yourself and Take Breaks
Do not expect the work to go quickly. You will need to pace yourself and make sure you record your progress meticulously. You can always discard information you don't need, but you cannot go back and grab a crucial fact that you can't quite remember. When in doubt, write it down. When drawing from a source, always create a citation for the information to save your future self time and stress. In the same sense, you may also find journaling to be a helpful process.
Additionally, take breaks and allow yourself to step away from your thesis, even if you're having fun (and especially if you're not). Ideally, your proposal should have milestones in it— points where you can stop and assess what you've already completed and what's left to do. When you reach a milestone, celebrate. Take a day off and relax. Better yet, give yourself a week's vacation! The rest will help you regain your focus and ensure that you function at your best.
How to Become More Comfortable with Presenting Your Work
Once you start reaching your milestones, you should be able to start sharing what you have. Just about everyone in a graduate program has experience giving a presentation at the front of the class, attending a seminar, or watching an interview. If you haven't (or even if you have), look for conferences and clubs that will give you the opportunity to learn about presenting your work and become comfortable with the idea of public speaking. The more you practice talking about what you are studying, the more comfortable you'll be with the information, which will make your committee defenses and other official meetings easier.
Published authors can be called upon to present at conferences, and if your thesis is strong, you may receive an email or a phone call asking if you would share your findings onstage.
Presenting at conferences is also a great way to boost your CV and network within your field. Make presenting part of your education, and it will become something you look forward to instead of fear.
What to Do If Your Relationship with Your Supervisor Sours
A small aside: If it isn't already obvious, you will be communicating extensively with others as you pursue your thesis. That also means that others will need to communicate with you, and if you've been noticing things getting quiet, you will need to be the one to speak up. Your supervisor should speak to you at least once a term and preferably once a week in the more active parts of your research and writing. If you give written work to your supervisor, you should have feedback within three weeks.
If your supervisor does not provide feedback, frequently misses appointments, or is consistently discouraging of your work, contact your graduate program advisor and ask for a new supervisor. The relationship with your supervisor is crucial to your success, especially if she or he is on your committee, and while your supervisor does not have to be friendly, there should at least be professional respect between you.
What to Do If a Crisis Strikes
If something happens in your life that disrupts everything (e.g., emotional strain, the birth of a child, or the death of a family member), ask for help. You are a human being, and personal lives can and do change without warning. Do not wait until you are falling apart before asking for help, either. Learn what resources exist for crises before you have one, so you can head off trauma before it hits. That being said, if you get blindsided, don't refuse help. Seek it out, and take the time you need to recover. Your degree is supposed to help you become a stronger and smarter person, not break you.
Part 6: Polish and Defend Your Master's Thesis
How to Write a Master's Thesis: The Final Stages
After your work is done and everything is written down, you will have to give your thesis a good, thorough polishing. This is where you will have to organize the information, draft it into a paper format with an abstract, and abbreviate things to help meet your word-count limit. This is also where your final editing and proofreading passes will occur, after which you will face your final hurdle: presenting your thesis defense to your committee. If they approve your thesis, then congratulations! You are now a master of your chosen field.
Conclusion and Parting Thoughts
Remember that you do not (and should not) have to learn how to write a master's thesis on your own. Thesis writing is collaborative, as is practically any kind of research.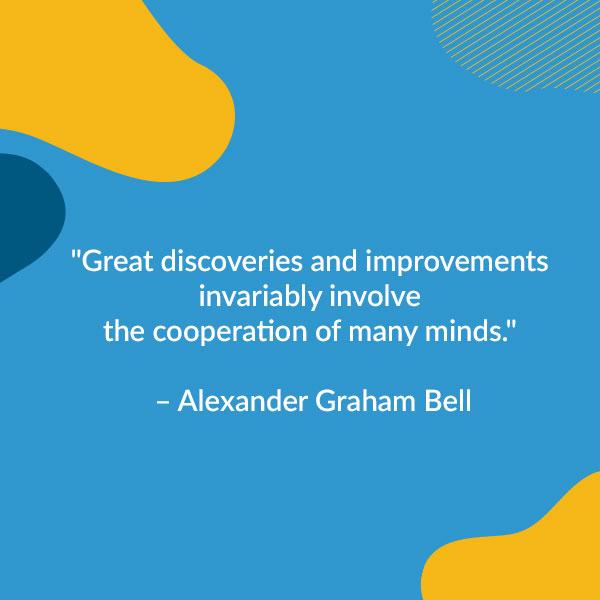 While you will be expected to develop your thesis using your own initiative, pursue it with your own ambition, and complete it with your own abilities, you will also be expected to use all available resources to do so. The purpose of a master's thesis is to help you develop your own independent abilities, ensuring that you can drive your own career forward without constantly looking to others to provide direction. Leaders get master's degrees. That's why many business professionals in leadership roles have graduate degree initials after their last names. If you already have the skills necessary to motivate yourself, lead others, and drive change, you may only need your master's as an acknowledgement of your abilities. If you do not, but you apply yourself carefully and thoroughly to the pursuit of your thesis, you should come away from your studies with those skills in place.
A final thought regarding collaboration: all theses have a section for acknowledgements. Be sure to say thank you to those who helped you become a master. One day, someone might be doing the same for you.
Image source: Falkenpost/Pixabay.com
---
We're Masters at Master's Theses! Make Yours Shine.
---
About the Author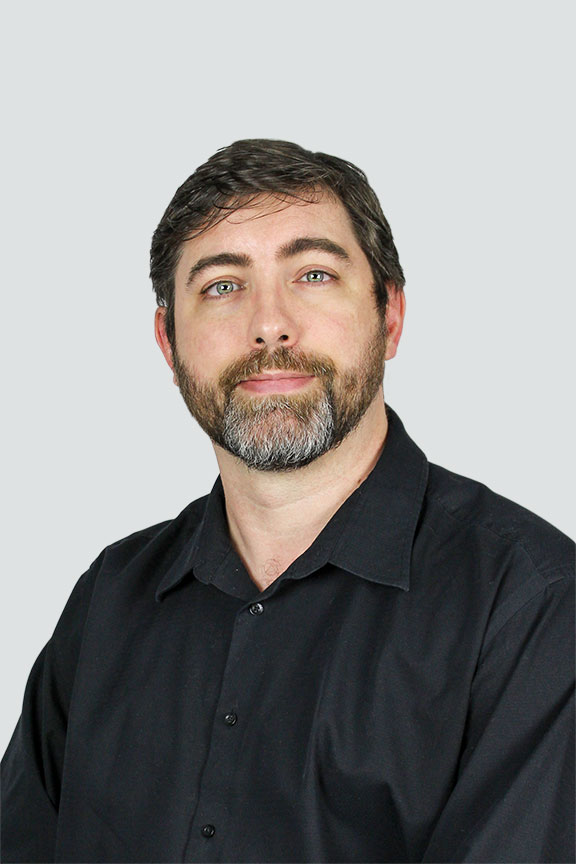 A Scribendi in-house editor, Anthony is happily putting his BA in English from Western University to good use with thoughtful feedback and incisive editing. An avid reader and gamer, he can be found during his off hours enjoying narrative-driven games and obscure and amusing texts, as well as cooking for his family.