Written by Jes D.A.
---
If you want to order academic editing but don't know where to start, you've come to the right place! It can certainly be tricky to place an academic editing order if you haven't done so before. You may be wondering what kind of service you should choose and what information you should provide to your editor.
The quality of your edit can depend heavily on whether you've chosen the correct editing service for the needs of your document, and your satisfaction with any editing order may be rooted in whether you've provided all the necessary information for your editor to best help you.
Below, we'll walk you through how to order academic editing to best serve you and your research. It's a two-step process: first, choosing the best editing company and second, actually placing your order.
Let's dive in!
How to
Find the Best Editing Company
The best editing companies will have a great track record in terms of customer reviews, published clients, and awards. For example, Scribendi has over 14,000 five-star reviews on Shopper Approved and an overall satisfaction rating of 4.7 out of over 17,000 ratings. The company has helped thousands of academics and researchers get published in journals of all sizes and disciplines. Furthermore, Scribendi is ISO certified, has been placed on the Growth 500 list for seven consecutive years, and has been the recipient of numerous awards, including being certified as a Great Place to Work.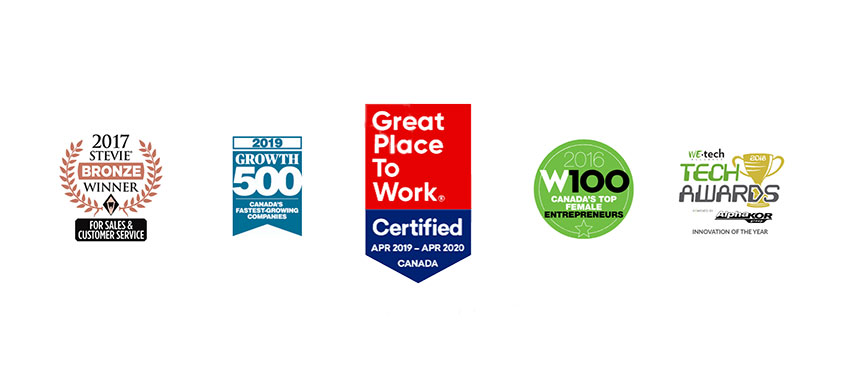 You'll also want to ensure that your editing company provides fast, affordable, and professional editing and proofreading services so you can receive your document quickly, without sacrificing quality. A reliable editing company should provide clear turnaround and pricing options with full transparency (as in Scribendi's quote widget) and should be happy to provide examples or even free samples of their work.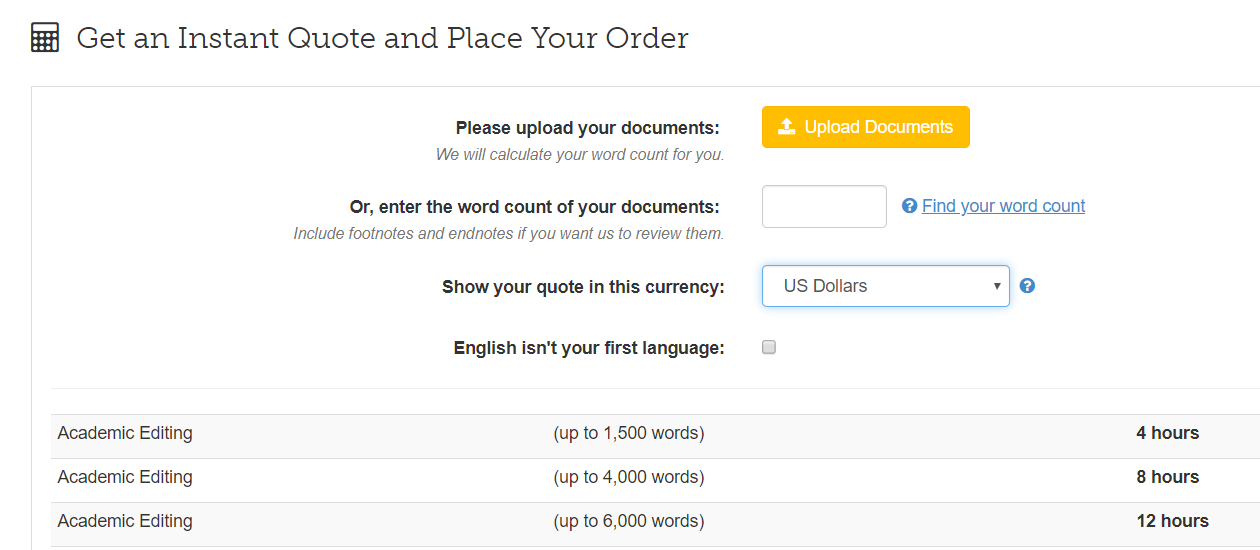 Of course, you'll also need to ensure that the editing company's services are of the highest quality and tailored to your needs. The editor handling your document should be both highly educated and an expert in working with the English language. Scribendi carefully selects editors who meet these criteria from a wide variety of subjects and fields to best meet our clients' wide-ranging needs.
Regarding digital considerations, if you are placing an editing order online, the company you select must accept the payment type and file type you wish to use. Furthermore, you will need to ensure that your work is secure and that your documents are safe and securely encrypted. Your personal information should be kept strictly private, especially if your order contains your own intellectual or creative property. Scribendi is dedicated to maintaining this high level of security and privacy for all of our clients.
Finally, when working with online companies, it is always important to verify the reputation of the company. At Scribendi, we are proud to be the industry leader in quality editing and proofreading with over 20 years of experience. Moreover, communication with an editing company should always be easy. Our friendly customer service team is well equipped to help our clients address any technical or service issues that may arise, making your experience as smooth as possible.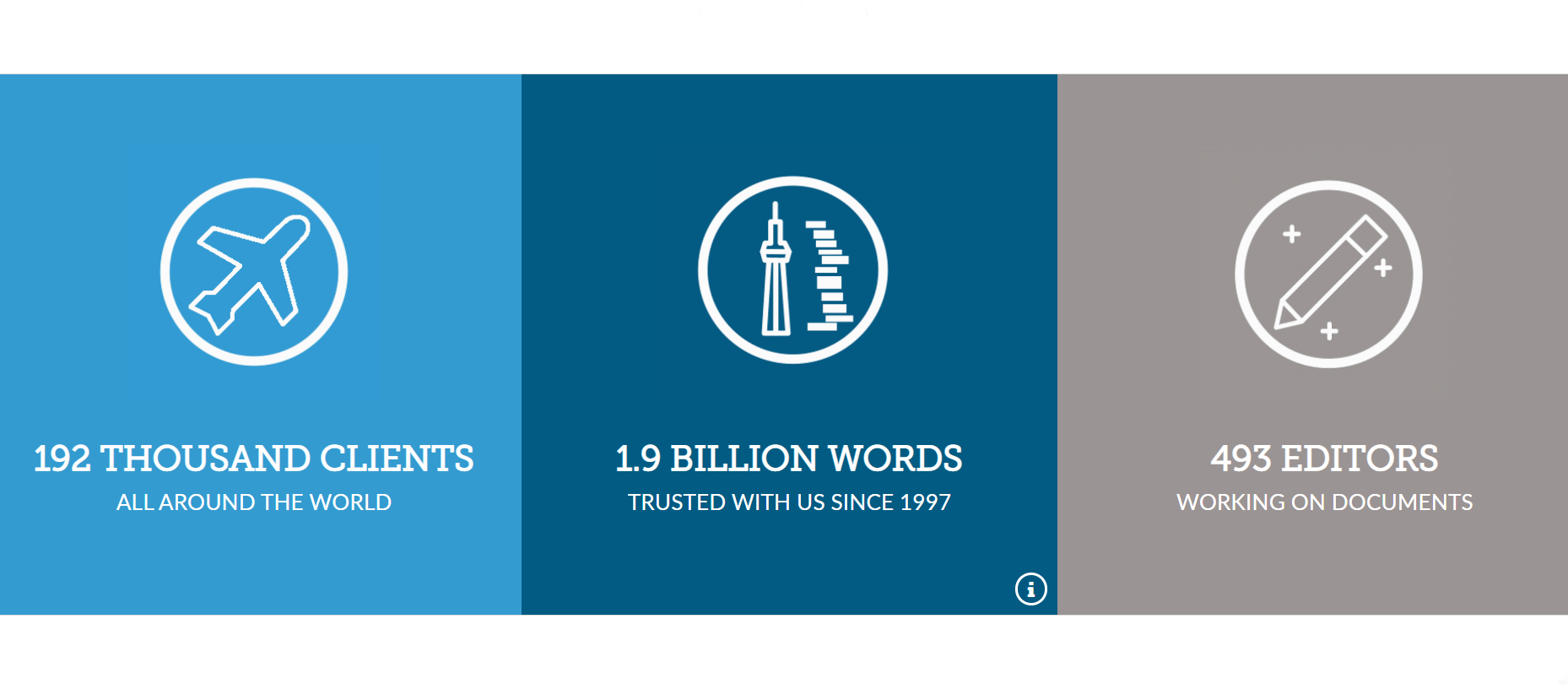 How to Place an Academic Editing Order
Are you now wondering how to order academic editing? Placing an order involves a few easy steps. Following all of them when you order academic editing will ensure that your editor can best serve you and your research.
1. Choose the Right Service Type
It's important that you choose the right service type so your editor knows exactly how to handle your document. If you're an academic submitting an academic document, such as a journal article, scientific paper, dissertation, term paper, essay, academic assignment, research project, conference proceeding, academic presentation, or something similar, then you will want to choose an academic service.
If English is not your first language, you may wish to choose an ESL academic service. At Scribendi, you can do so by going to the ESL service pages, or you can place your order as an academic order and check the box that says "English isn't your first language" in the quote widget. This will allow your editor to focus on ensuring that your document reads naturally and won't affect the pricing of your order in any way.
If you've written a book with an academic subject, your order may be better placed as a manuscript order, which can be found under the author pages on the Scribendi site.
If you're a student rather than a professional academic, student services may be a better fit for your paper, especially if you are seeking essay editing or admissions essay editing.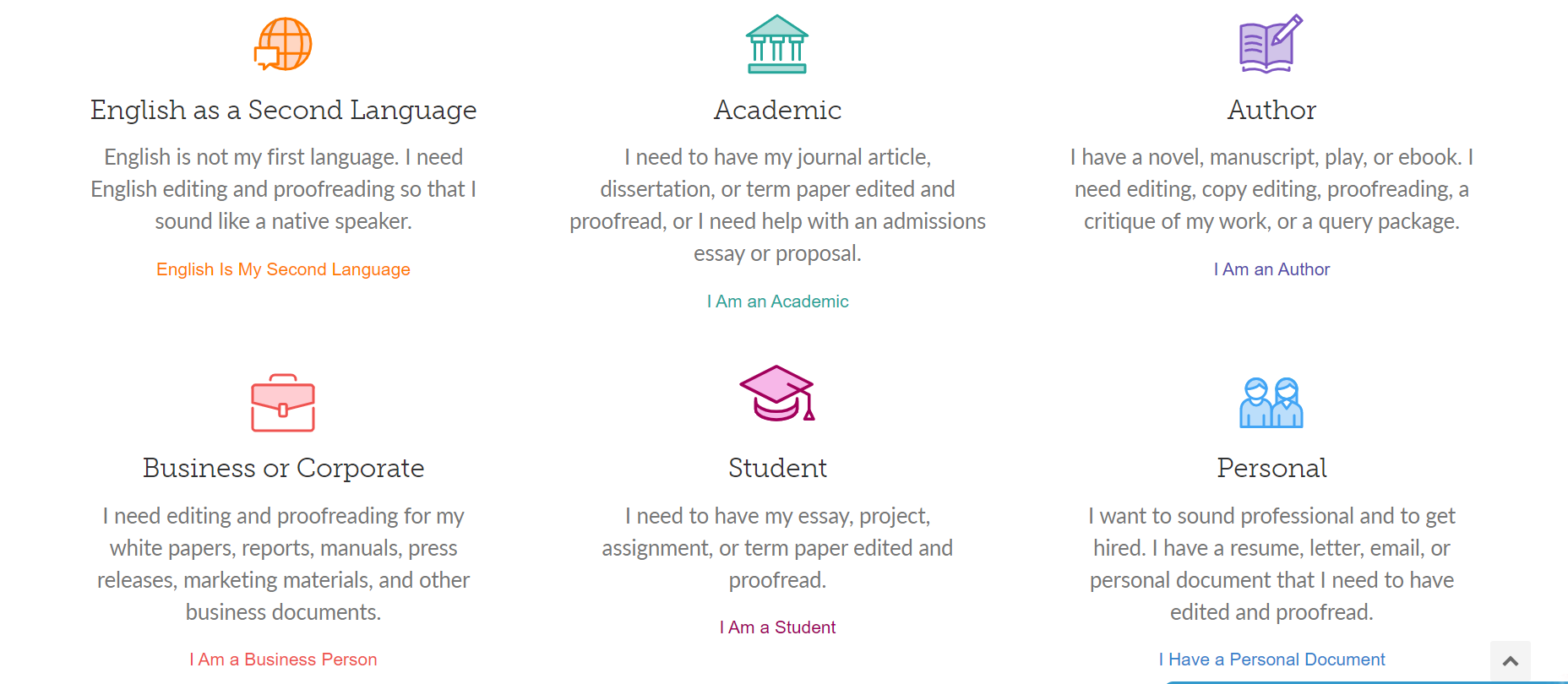 Assuming you are an academic, an academic service will be best for you, but there's still one more determination to settle: does your document require editing or proofreading?
To answer this question, let's first define editing and proofreading. Editing involves revising a document for clarity, tone, structure, grammar, spelling, and consistency. In addition to fixing errors, editors provide valuable feedback with suggestions on how to improve the flow and readability of your writing. In contrast, proofreading involves reviewing the final draft of a piece of writing to ensure consistency and accuracy in grammar, spelling, punctuation, and formatting. A thorough proofread of your work will give you the chance to fix any remaining errors that may cloud your intended meaning.
If you are looking for an editor to help you comb through your document line by line to improve your writing in every way, and you want in-depth feedback to further improve your document, editing may suit your needs best.
If you are almost done with your document and want someone to correct any remaining errors and typos to perfect your document before publication, then proofreading would be the best choice for you. That being said, only documents that have been previously edited should be submitted for proofreading.
2. Upload Your Document and Input Its Specs
Once you've chosen a service, you'll need to upload your document. At Scribendi, this is done on the service page via the quote widget. After you provide a document, our quote widget will generate your document's word count automatically.
If the word count is correct, you can continue by choosing a turnaround time. If not, you can change the word count by clicking on the generated number and inputting the correct word count. For example, if you do not want your references edited but they are included in the document, the widget will still generate the full word count of the document, so you will need to change it to obtain the correct pricing.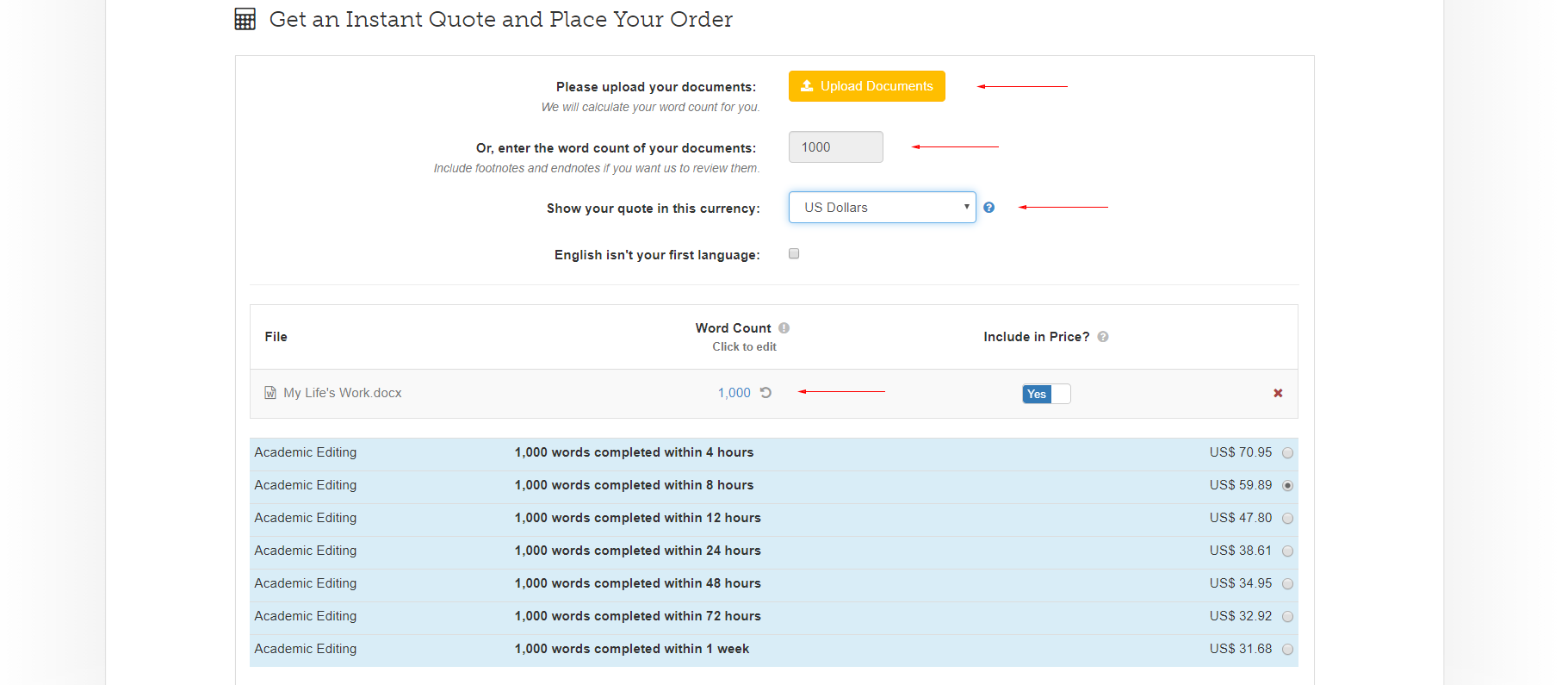 In the quote widget, you can also change the currency that your quote is presented in and select whether English is your second language. If you have more than one document to upload, you can also select which are to be edited; this may be handy if you'd like to upload a template, instructions, or a style guide but don't want to include this referential material for your editor to edit. Simply select "no" under the "include in price." field.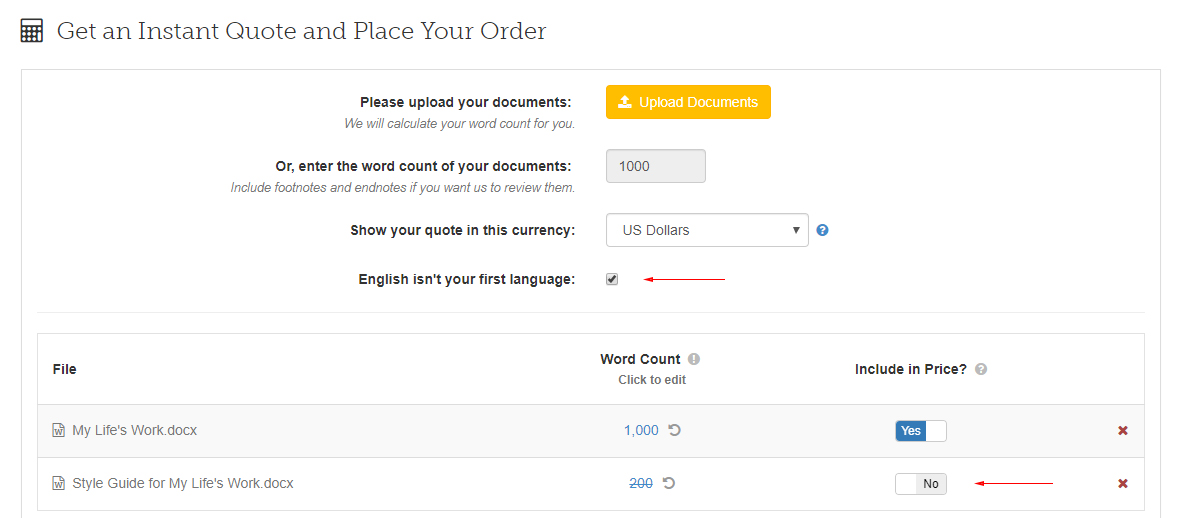 Finally, it's time to select your turnaround time. In Scribendi's quote widget, you can view your pricing options for various turnaround times based on your inserted word count. This will allow you to choose a price point that works best for you while still keeping your deadline in mind.
3. Input Your Personal Specifications
Once you've made a decision regarding your turnaround time, you'll need to input the necessary information for your order. First, we'll ask you to enter a title for your order. Then, we'll ask you if you'd like us to proofread your bibliography or references. Proofreading these elements involves ensuring consistency throughout the in-text citations and reference list if no style guide is provided. If a style guide has been provided, your editor will ensure that your document follows your style guide exactly. You can also let us know if you'd like your endnotes or footnotes edited, again, either for consistency or for conformance with your style guide.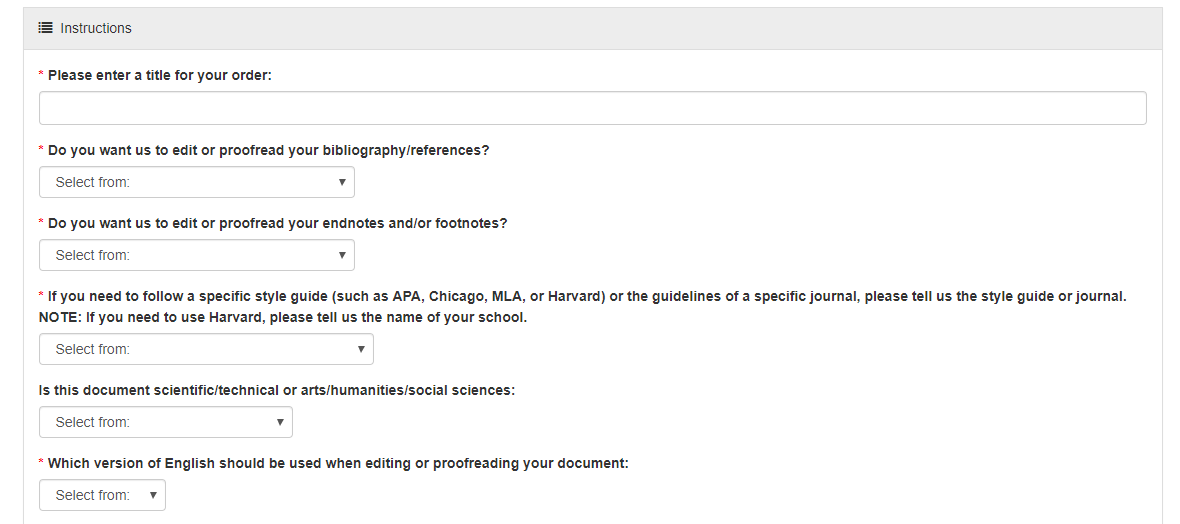 In the next field, you can provide us with your style guide. You can choose an option from Scribendi's dropdown menu or select "A specific academic journal" so you can list it in your instructions. If you're unsure of which style to follow, you can select "I don't know; please just make it consistent." If you don't want your references checked, you can also confirm your decision here.
Finally, let us know the nature of your document (e.g., whether it is scientific, technical, medical, or a humanities document) as well as your preferred style of English (e.g., US English, British English, or Canadian English). All these notes are important, as they allow your editor to perfect your document to your exact specifications.
4. Add Special Instructions for Your Editor
Now is the time to note any special instructions that you'd like your editor to consider or complete. This may be the most important section! Here, you can tell us who or what the document is for, whether you're concerned about any specific issues, how tough you want your editor to be, as well as any parts of the document that you don't want us to work on.
You can communicate anything to your editor here, so take advantage of this opportunity! Any expectations you have should be mentioned so that your editor will know exactly how you do (and don't) want your document to be handled. For example, Scribendi will only apply your style guide's formatting if you specifically request it, so be sure to include your style guide in this section if you'd like your editor to follow it.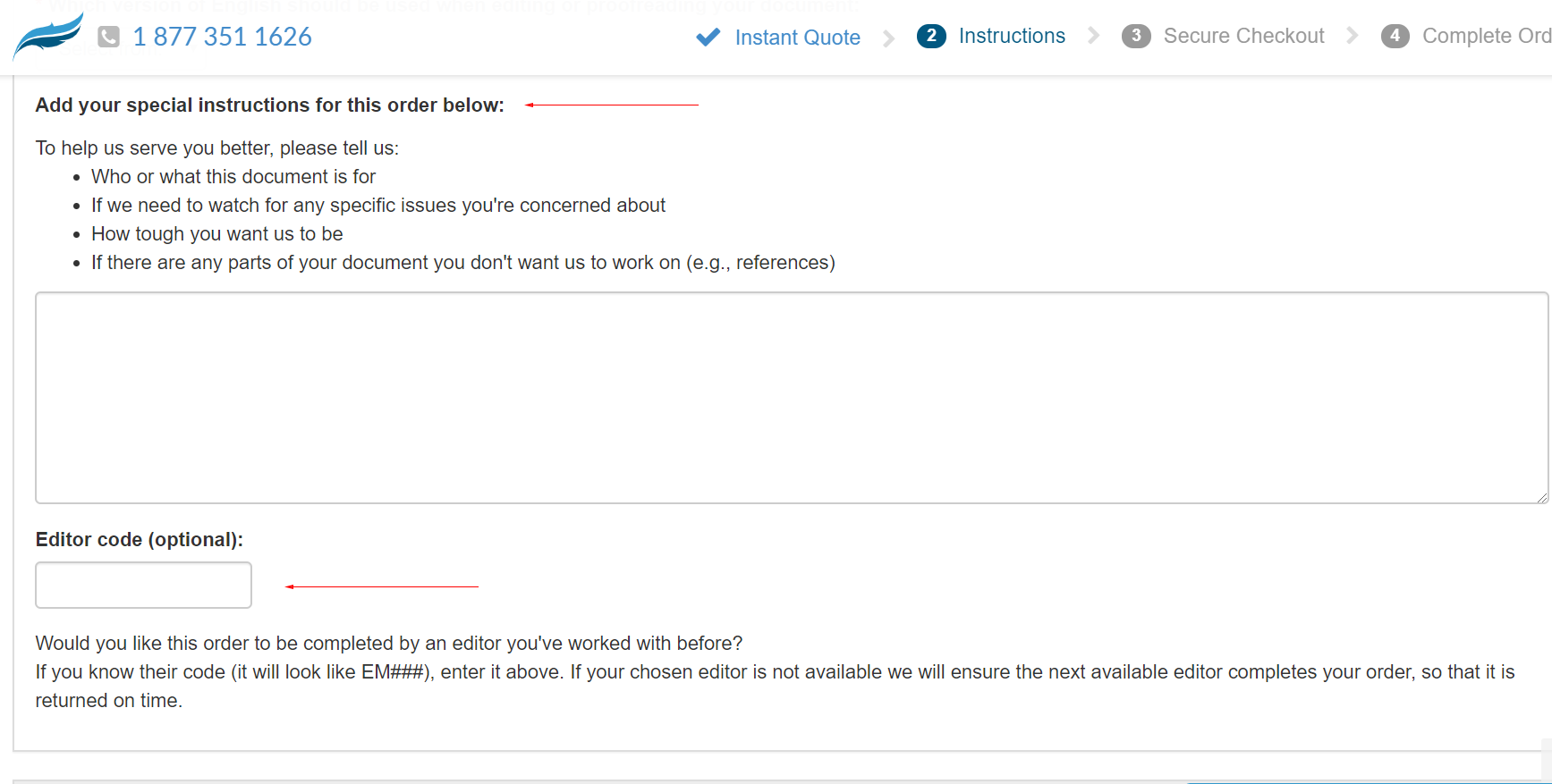 Finally, if you've worked with Scribendi before, you can also request a specific editor by entering their editor code in the optional "editor code" box. If your chosen editor is not available, we will ensure the next available editor completes your order so that it is returned on time. If your requested editor is more important to you than your deadline, or vice versa, be sure to say so in your instructions so we know exactly how you want your order to be handled.
5. Place Your Order
Once you proceed to the checkout, you can enter your contact details and payment information (if you have yet to create a Scribendi account). After you agree to our terms of use and privacy policy, you will be able to verify your order details and place your order.
Conclusion
Congratulations! By now you should have everything you need to know how to place an academic editing order. With this knowledge in hand, you'll be certain to get the most out the editing process.
Now that you know how to order academic editing, all that's left for you to do is place your order and let your editor do what they do best — perfect your document. Your quality edit awaits!
---
Image source: mohamed_hassan/pixabay.com
About the Author

Jes is a magician and a mechanic; that is to say, she creates pieces of writing from thin air to share as a writer, and she cleans up the rust and grease of other pieces of writing as an editor. She knows that there's always something valuable to be pulled out of a blank page or something shiny to be uncovered in one that needs a little polishing. When Jes isn't conjuring or maintaining sentences, she's devouring them, always hungry for more words.
---
Ask an Expert to Edit Your Work
---