Six tips to help improve your ebook sales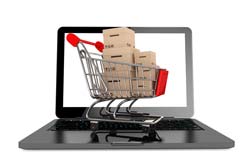 Okay, so you've just written an ebook. Congratulations! You've achieved something only a few people can do. But your work isn't over yet. It's one thing to learn how to write an ebook, but selling it and making a profit is an entirely different task. But don't fret; there are a few things you can do to help boost your ebook sales.
1. Target an audience
Your book has a topic, and this topic is bound to be interesting to someone, somewhere in the world. Your job, once you've identified this topic, is to figure out which demographic you should direct your marketing toward to boost your ebook's sales. The demographic can help determine the types of marketing you should do as well. For example, if you are writing teen fiction, you'll want to market your book in teen venues. To further boost your ebook sales, you could consider using social networking, teen magazines, and other outlets specifically directed toward this demographic.
2. Edit and proofread
One of the most important aspects of a successful ebook is its credibility in the marketplace. If your ebook is free of errors, you will be seen as a reliable author, thus making your ebook more desirable to readers. To make sure your ebook is on the same level as the competition, it's a good idea to use an editing and proofreading service to make sure that your ebook's grammar, spelling, and punctuation are sound. Also, ebook editing services can advise you about your ebook's content to make sure that it flows well and that its structure is logical.
3. Use a flashy cover page
When you go into a bookstore, there are books that catch your eye and make you stop to look at them. The key to increasing your sales visually and thus boosting your ebook's sales is to find this eye-catching factor and convert it into something that will also catch the eye as a thumbnail onscreen. If the cover intrigues readers, they will stop to check out the book and see if the content reflects the catchy visual. If your cover is simple and boring, it's likely to be overlooked.
4. Promote your ebook online
With the creative freedom offered by the Internet, there are unlimited ways to promote your ebook online and boost its sales. Some of the more popular forms of promotion are creating a webpage with search engine optimization (SEO) features, writing a blog that tells readers about the book, and using social media marketing. There are dozens of ebook publishing tips available, so do your research before marketing your ebook. All of these options give you the creative freedom to combine and cross-promote them as you please, so it's very easy to start a buzz about your ebook on multiple platforms, thereby increasing its sales.
5. Publish on multiple platforms and in multiple formats
Accessibility is an essential way to encourage readers to buy your ebook. Readers are not going to go out of their way to find your book on that one specific platform for that one specific device. If there is too much effort involved, readers can easily forget about your book and move on to another one. The way to avoid this is to publish your ebook on as many platforms as possible, like Kindle, Amazon, etc., and also to make sure it can be accessed on all kinds of ereaders.
6. Set a realistic price
If owners of ereaders wanted to pay $10 for a book, they would buy it in paperback. The whole purpose of ebooks is to make them affordable and compact. Pricing your book too high will discourage readers from reading it because they might not want to pay such a high price for a virtual item. Conversely, if the price is too low, readers might not see the ebook's value, thinking that it might be of lower quality. There are a few ways to encourage readers to make a purchase and thus boost your ebook's sales, such as offering freebies and deals. Limited-time deals will attract more readers, especially those who typically wouldn't buy the book in the first place. Alternatively, making the first ebook free allows you to charge for sequels because people will already be familiar with the book's topic and style.
Although it might seem as if the work involved in publishing an ebook ends after it's released, there's much more that goes into boosting ebook sales than meets the eye. If you follow these tips on how to boost your ebook sales, your work will have significantly more impact!