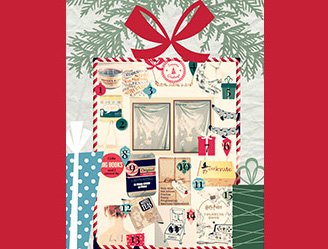 Move out of the way, Santa! Everyone's got their own naughty and nice list to worry about. From your caring old granny who bakes cookies every time you visit to your wacko landlord who won't fix the heating in your house (to your writer friend who shames their own landlord in an article on the Internet), it's hard to even remember all the names on your list, let alone cross them all off.
So let's not make this harder than it has to be. Everybody has that one person in their lives with ten books on the go who won't stop referencing Harry Potter, no matter how many desperate pleas you make. (Harry Potter references just seem to Slytherin to every conversation, don't they? Ha ha ha. I'll get out now.) Find that person on your list! We can at least work through that one name, right?
But you can't buy your book lover a book because they can't even tell you which ones they already have (or have two copies of because they didn't realize they owned it already. Cough cough). No need to worry, though! Get your wrapping paper ready, because any of the gifts on this bibliophile-approved list is sure to make the book lover in your life smile.
1. A cure for writer's block
Well, the label says it's not actually a magic candle. But who knows? A little superstition can go a long way. Maybe your giftee will finally finish that first draft of their novel. (And maybe you'll make it into the acknowledgements for your amazing contribution!)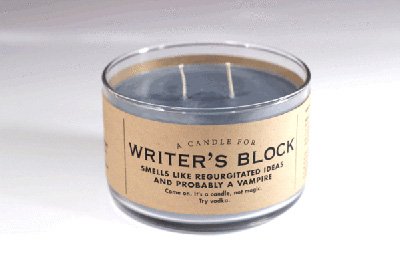 Purchase it here.
2. Something only bibliophiles will understand
Just trust me on this one. They'll like this. Yes, we really are that weird.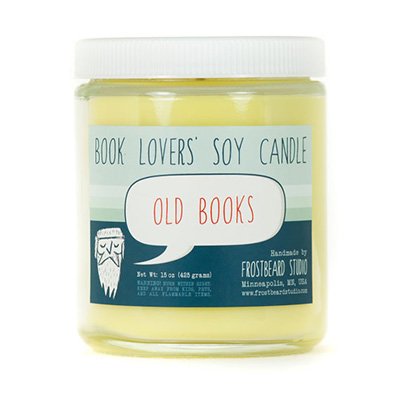 Purchase it here.
3. The best mug of all time
What goes together better than book lovers and cats? Book lovers, cats, and warm beverages. Throw in some book references on top of that, and you've got one happy giftee.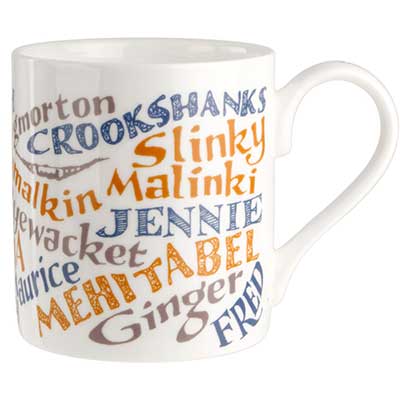 Purchase it here.
4. The necklace that will make you their #1 human
Inspired by The Bell Jar, this necklace will put you on the Plath of least resistance. You'll win over your book-loving friend in a heartbeat.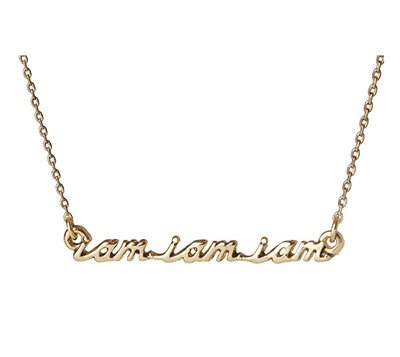 Purchase it here.
5. A way to carry their favorite book with them everywhere
Your giftee will be so pleased when they realize that the scarf you gave them is covered with quotes from their favorite book.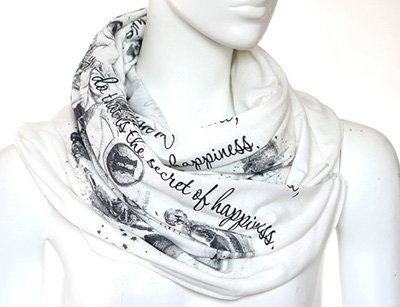 Purchase it here.
6. A gift that's worth buying just for the pun
Get ready. Are you ready for it? I don't think you're ready. Okay, okay. Here it comes: Edgar Allan Poe-ka Dot socks. You're welcome.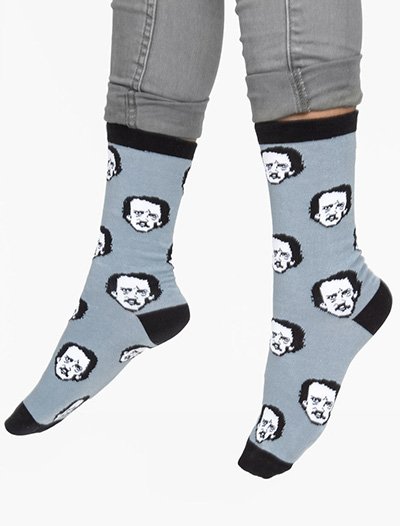 Purchase it here.
7. This amazing poster
Look at how beautiful this poster is! And for less than ten dollars, you can print it out at home or at a print shop in whatever size you like, to your bookish friend's specifications.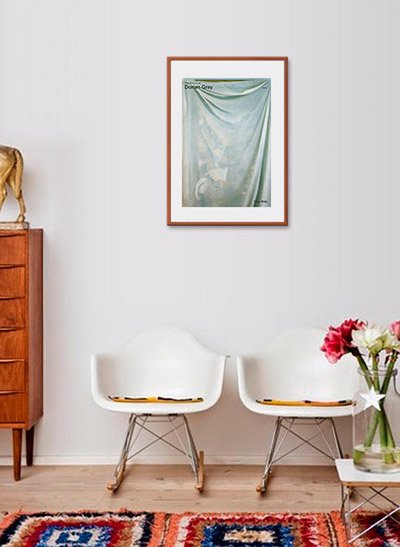 Purchase it here.
8. A joke that never gets old
Baby got books! This would be tote-ally excellent for trips to the used bookstore. Maybe you could set a time to take your friend and tell them to fill the bag? Nothing's better than a gift that doubles as an experience.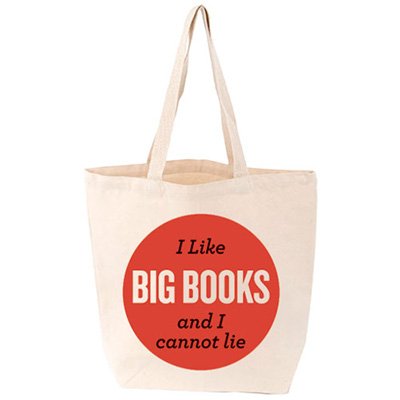 Purchase it here.
9. Something for creative minds to tinker with
Your friend could be a poet and not even know it. See what I did there?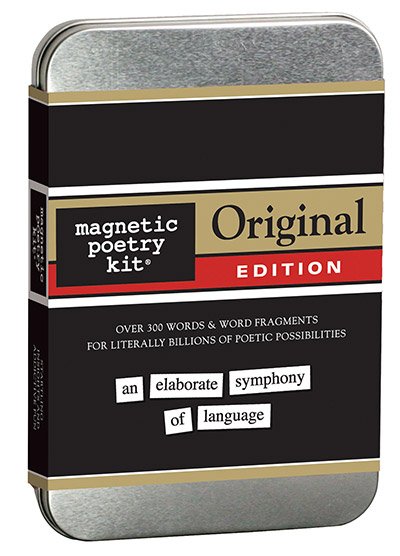 Purchase it here.
10. The only blind date that won't be disappointing
At this site, you can choose a book based on keywords. Watch the magical look in your book-loving friend's eyes as they unveil the cover! It's a fun little surprise and a great date for a night in.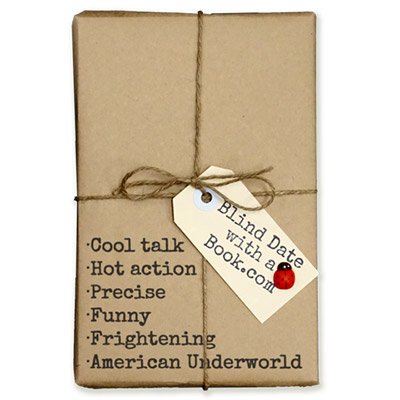 Purchase it here.
11. A fun gift that keeps giving
This is kind of like the Cupcake of the Month club, but for book nerds. You can subscribe for a few months or just order a one-time box. Either way, a whole box of goodies to rummage through is always fun. (Even better, if you use the coupon code NEWMEMBER, you can receive 10% off your order!)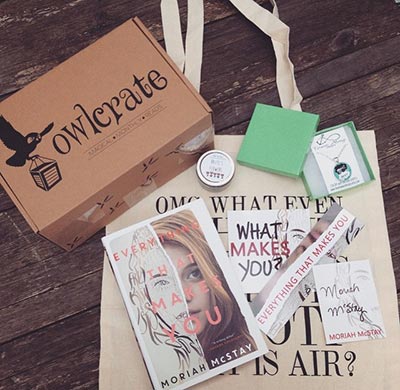 Purchase it here.
12. A perfect stocking stuffer
Maybe you're just looking for a stocking stuffer. These little teabags come with literary quotes—a nice addition to teatime that's sure to brighten up second breakfast.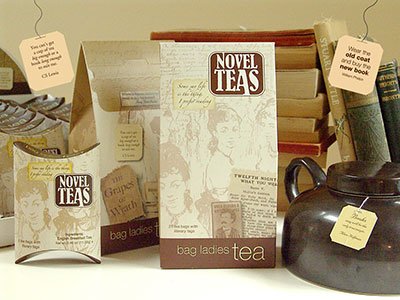 Purchase them here.
13. For your book-loving friend who fears commitment
Too much pride to get a tattoo? Feeling some prejudice toward those with real ink? These temporary tattoos are an excellent alternative.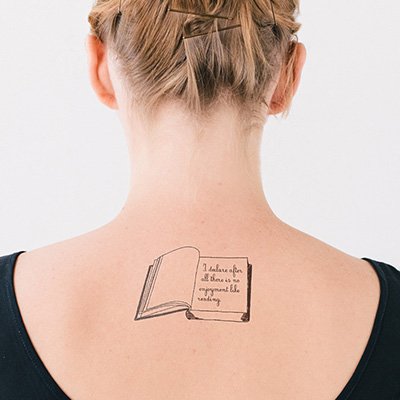 Purchase them here.
14. A good deed and a great time
This album is packed with Wizard Rock, music by Harry Potter fans. Even better, since it's from the Harry Potter Alliance, you'll also be supporting a non-profit organization. Rock on!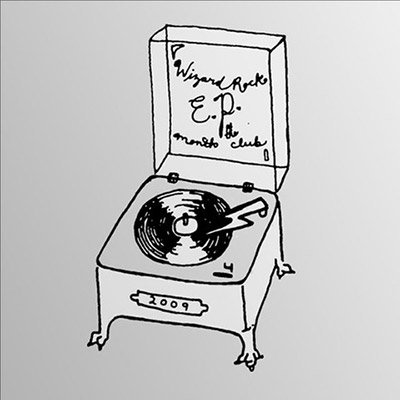 Purchase it here.
15. An excellent stress reliever and/or time waster
Did your friend defenestrate the novel they just finished reading because they weren't happy with the ending? Or is your writerly friend procrastinating yet again (as writers are wont to do)? Some coloring might be enough to distract them.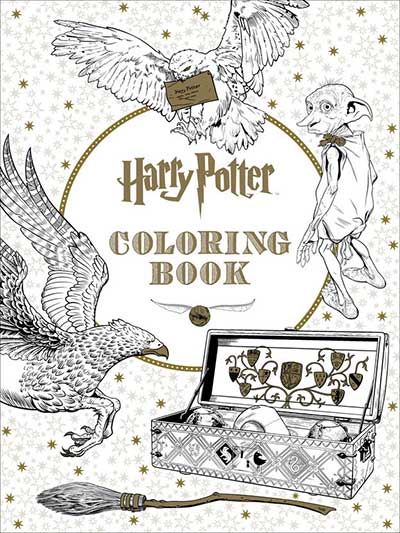 Purchase it here.
Conclusion
There! A whole list of gift ideas for book lovers from which you can choose. Now you can cross off at least one person on your list. All that's left to do is wrap that gift!
Image source: tookapic/Pixabay.com
---
Encourage the Writer in Your Life with a Professional Book Critique
---