Editor's Note: The following article is a guest post by Mark Gottlieb.
---
As a literary agent at the Trident Media Group literary agency in New York City, I am often asked what the secret is to getting your book published. Is it marketing and publicity? Is it simply the book cover design?
The secret to getting your book published isn't a secret at all. Publication depends on the quality of the writing and just how well edited the book was before publication. In the eyes of most literary agents, a properly edited book can truly make a difference to book publishers and, ultimately, readers. Why else do we read books, other than for our enjoyment of just how well a book is plotted and executed?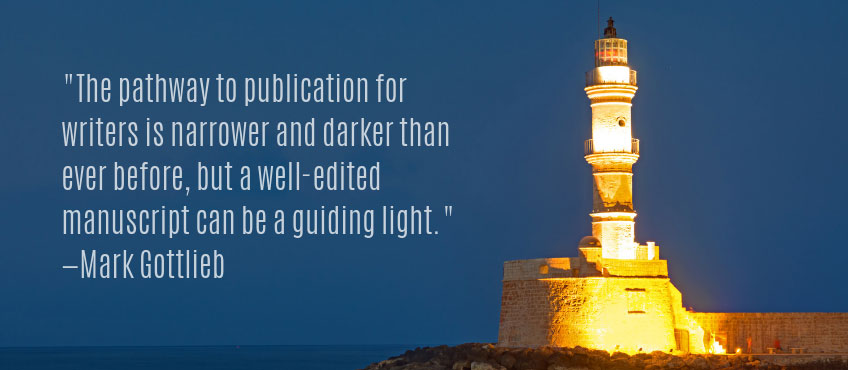 In today's book publishing world, it is much harder for writers to become published authors. Given the state of the retail landscape, with bookstores closing and Barnes & Noble battling it out with online retailers, there are fewer and fewer places to sell books. A great deal of book sales from publishers is occuring online, with Amazon controlling the vast majority of the marketplace.
This has put tremendous pressure on book publishers, authors, and literary agents to get the publication process just right. Nowadays, publishers want to publish either a proven bestseller or a promising debut (without any prior book publishing baggage), and that leaves very little room for error. That's why writers need to have their books perfected before pursuing the path to publication.
Acquisition editors at publishing houses expect books to be submitted only after they have been fully polished.
The funny and, perhaps, surprising thing about book editors at publishing houses is that the word "editor" refers to these people often in name only. In actuality, book editors at publishing houses tend to acquire and oversee books through the publishing process rather than primarily edit books.
Of course, there are some exceptions to the rule—like Maxwell Perkins, the famed Scribner book editor who discovered F. Scott Fitzgerald and Ernest Hemingway—but editors that actually edit at publishing houses are often few and far between. Book editors that perform any substantive editing at publishing houses tend to be of a certain generation or simply enjoy the task of editing books.
Even then, book publishers usually limit themselves to general editing, copyediting, and proofreading. This puts some pressure on writers and literary agencies to get books substantially edited before approaching book publishers.
Literary agents are some of the first hands to touch a book before publication, but they can't do all of the heavy lifting when it comes to editing.
One of the many aspects of the "Mark Gottlieb" brand of literary representation is that I work closely with clients to edit their books to the fullest extent of the author and book's needs. In fact, much of the editorial process occurs when books are being reviewed by literary agents, but an author should have taken their book as far as they could, editorially, before approaching a literary agent.
Hopeful writers looking to become published authors should keep in mind that not every literary agent will perform editorial tasks for their clients. That can make seeking editorial guidance crucial. Even authors that receive editorial guidance from literary agents at literary agencies and book editors at publishing houses sometimes choose to go the extra mile in seeking out further suggested edits.
So, what kind of editing does an author need?
There are many different types of editing, depending on whether a heavy or a light pen needs to be used. An author should make an evaluation of the particular type of editing needed: copyediting, proofreading, editing, or a critique. Similarly, a writer should also consider the cost involved and what might make good business sense. For instance, copy editing performed on a book is usually less pricey than a substantive edit of a book, but substantive editing will be valuable for first drafts, especially.
Conclusion
I have seen writers seek editorial guidance before entering the publishing process, and I have also seen writers look for further editorial guidance after they have begun the book publishing process.
In any case, if your aim is getting your book published, you should always seek editorial guidance from professionals—and that's coming from a literary agent.
Image source: elxeneize/elements.envato.com
---
Make Sure Your Book Gets Published with Professional Editing
---
About the Author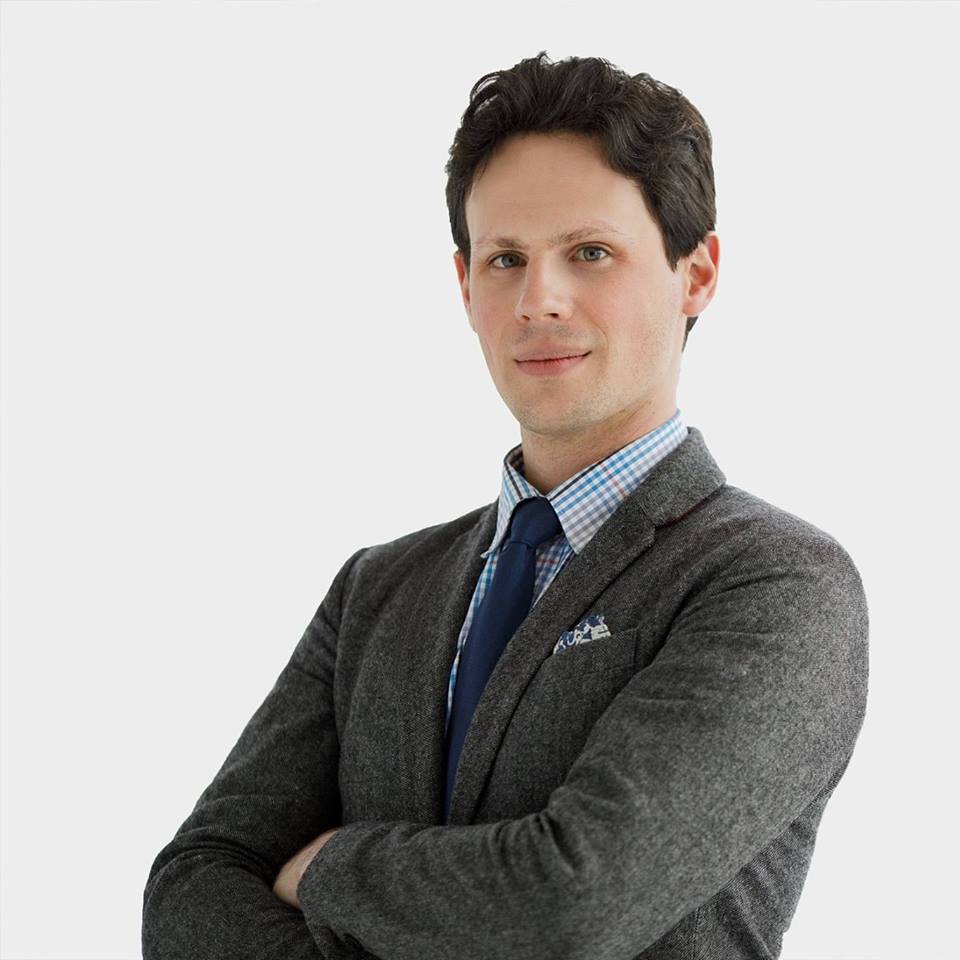 Mark Gottlieb has ranked highly among literary agents across publishing in terms of the overall volume of deals and other individual categories. Using that same initiative and insight to identify talented writers, he is actively building his own client list of authors of fiction and nonfiction. Mark is excited to work directly with authors, helping to manage and grow their careers with all of the unique resources that are available at book publishing's leading literary agency, Trident Media Group. During his time at Trident Media Group, he has represented numerous New York Times bestselling authors, as well as award-winning authors, and has optioned and sold numerous books to film and TV production companies. Mark is actively seeking submissions in all categories and genres.