The following article is a guest post written by Kelli Ballard and Andrea Churchill of Kellan Publishing.
So, you've written your book. It may be your first, or the first you've actually considered publishing. By developing a basic understanding of the publication process, you will have a better chance at becoming a successful writer. Are you stumped on what the next step is for your book? If you're already thinking about printing copies of your book to send to publishers, stop right there, because you've gone a step too far.
Editing

I would say that most writers think that writing a novel is approximately two-thirds writing, one-third editing. In reality, those fractions should be reversed.
It took me a long time to write my own novella, The Lerewood. It took me about eight years because I never sat down to finish it. But once I was determined to finish, and did, I knew my journey wasn't over. Specifically, I knew that before sending my book to a publisher, it had to be as perfect as I could possibly make it. Why? Because the person who would eventually get their hands on my precious book would be looking for the best, most polished work to publish.
This is an important realization for authors. Imagine that the reviewer is looking for any tiny, little error as a justification to reject your book. That's the mindset you need when editing. Any kind of grammatical mistake, and your book will get nowhere in the publishing world. When a publisher sees a mistake in a book that they are reading and ultimately judging, it seems amateurish and extremely sloppy. You want to prove to that publisher that you have worked hard on your book. The content should be basically completed, error-free, and ready for publication.
Publishers are not meant to edit your book. Their job is to choose a work that is worthy of being represented by their reputable company. Even if you decide to self-publish, which is a big decision in itself, you don't want to appear unprofessional by publishing and marketing a book with so many errors that a critic could have a field day with it. Whatever your route, you want to produce a polished product to secure a good reputation.
If editing isn't your strong suit, Scribendi offers many services for writers who have finished their book but are not quite ready to submit it to a publisher. I, myself, used Scribendi's book editing service for my novella. I am very happy that I discovered their services, as they did an excellent job. My editor went over everything, including style, tone, word choice, sentence structure, plot, dialogue, characterization, structure, strength of argument, and clarity. A lot of editors only review spelling and grammar, but the team at Scribendi not only goes over the basics—they cover everything that you may have missed while reading your book over more times than you can count.
Scribendi also offers a Query Package service. This includes the creation of a query letter (which explains why your book would be a good fit for the publisher), a synopsis, and an outline. They also offer a free sample edit that allows you to try out their services before you commit. Believe me—I am a better writer thanks to Scribendi.com, and I highly recommend their services.
Submission

After you've finished the most crucial step of editing your book until it is as perfect as you can possibly make it, you're ready to submit it for publishing.
Going through the submission process carefully is also very, very important. You should follow submission guidelines exactly. A publisher will not take you seriously as a professional and as a business partner if you cannot follow instructions. At Kellan Publishing, our submission process is simple. We only accept new and original works that have never been published, including self-published books. To begin the process, authors complete a short form and submit their synopsis and outline via our website. We then review those materials, and if we are interested, we will ask for the first two or three chapters to review. If the book is accepted, the author will receive a contract. Our terms are for three years, retaining all publishing rights but granting author rights, and contracts can be renewed.
After signing the contract, the author will receive an email with the first package of documents, which will help the author prepare for publication. This package includes formatting guidelines, information on the promotion of the book, and documents for the author to fill out and return that will help us to promote the book, such as interview questions.
If you're going to submit to a more traditional publishing house, the process will be a bit different. For instance, you will likely have to format the book according to the publisher's individual style guide. Each page should include your name and a page number, and you should send the loose, unbound book in a box or bubble mailer to the publisher, along with your query letter.
Now, you might be asking, what does a publisher look for when they're reading the book?
What catches our attention first?
What holds our attention?
More importantly, what will immediately make us reject the book?
The most important thing you have to remember is that writing is an art, but publishing is a business. Publishers are looking for a book that will sell. If your book is very similar to other books in the same genre, then you might want to wait until the market changes to send it out. In your query letter, publishers want to see that you know how to talk business. You must be able to convince that publisher that you are market savvy and have an understanding of where your book has a place in the market. In short, you must be able to pitch and sell your book.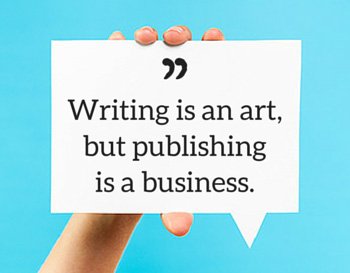 Your book has to meet other criteria, too, before it can be seriously considered for publication. First, the book must be well written and engaging. Second, the author must be promotable. How is your social media presence? Do you have thousands of followers? If you're not knowledgeable about social media, start learning now. If a publisher sees that you don't have a considerable number of followers on social media outlets, it tells them that you do not have a platform.
This is a lot to take in, but there are many resources out there to help you. One book I recommend reading, which is very informative on the topic of submitting your book to publishers, is The First Five Pages: A Writer's Guide to Staying Out of the Rejection Pile, by Noah Lukeman. Lukeman discusses how to make your book stand out above the rest, and how to make that apparent in the first five pages. Unfortunately, if you cannot hook the reader—in this case, the publisher—in the first five pages, your work is unlikely to be ready for publication.
There are many books worth looking into with information on how to make your book stand out, but in the end, you have to make sure you have a story that people will want to read. When you tell someone about it, you want them to say, "Tell me more!" Don't rely on the opinions of your friends and family, who will say anything to please you. Find readers online, on sites like Goodreads, and get a stranger's opinion.
Publishing

Before you submit your book, you should first decide to whom you want to send it. There are many types of publishers available for new and established authors, so it's important to do your research. Some publishers charge you to publish your book, so be careful. Usually, the publishing companies that charge authors to publish a book will do only that—publish it and then forget it.
Out of sight, out of mind.
They've already made their money from you, so there's no motivation for them to actually sell your book. This leaves the daunting task of marketing your book solely up to you. Other publishing houses, however, partner with you throughout the marketing process.
Kellan Publishing, for instance, takes the position of "It takes a village of authors to raise an author." We publish digital and print books, but the concept behind our company is unique. Our authors are not on their own in marketing their books because all of them are involved in promoting each other by sharing blog and Facebook posts and by staying involved. In fact, they are involved in the process from the beginning, through publication, and beyond.
It is important to carefully research publishing companies until you find one that is a fit for you. There are a lot of good ones out there, but they may not be what you are looking for. When selecting a publisher, you should ask yourself several questions: Do they publish only online? Do they publish only in print? How much marketing will I be required to do? (Hint: all authors need to market their books, no matter who they are or with whom they publish.)
The publishing business has changed in the past couple of decades, mostly due to the advent of the Internet and digital books. Authors who self-publish can even have their book printed now—something that was difficult even 20 years ago without paying the big bucks. Plus, because of the Internet, anyone can publish a book now without it costing them anything. If you are paying someone to publish your book, stop. I am a firm believer that no author should ever pay someone to publish their book. At Kellan Publishing, we do not charge authors for anything.
In addition to pay-for-publish firms, another catch to look for is a publisher's position on author copies. While some publishers will not charge you to publish the book, they may require you to buy a certain number of copies. Technically, you're not paying to be published, but realistically, you are.
Look at the contracts carefully. How much are they going to give you in royalties? The average in the publishing world is about 35% of net sales (Kellan Publishing pays 50%).
Also, do you get to keep the author rights (copyright)?
How long is the term of the contract?
Do all rights revert to you at the end of the term?
Do they market your book, too?
Make sure you know what you're agreeing to before you sign any legal contract. If you're unsure of something, ask a professional. If a representative of the publishing company offers you something that's not in the contract, make sure that it is inserted into the contract.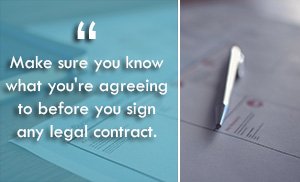 Publishing Example: Kellan Publishing
The publishing process differs from publisher to publisher, but understanding the ins and outs of getting published at one publishing house can give you an idea of some of the steps you will likely encounter. Here's the process you could expect to go through at Kellan Publishing.
Once you're on board, an editor works with you to achieve the desired structure and tone for your book. Then production begins, which includes formatting, converting the book's file for different eReader platforms and specifications, and book cover and interior design. At Kellan Publishing, we can design your cover for you or, if you prefer, you can submit your own design.
I chose to hire a professional artist (Wonderburg Creations) to do my cover for The Lerewood at a decent price (about US$150, but other artists may charge more—it depends on how much you're willing to spend and how good the artist is). If you are self-publishing, you're going to want to pay a good artist to design your cover.
One of the most important parts of a book, in my opinion, is the cover. Readers and potential buyers do judge a book by its cover, so you don't want your cover to look unprofessional, like your younger brother did it for you. However, if you sign a contract with a publishing company, most likely the cover design will be out of your hands. (Though this is not always the case. Some publishing houses, such as Kellan Publishing, give you a choice.)
At Kellan Publishing, after all of the material is received from the author and the book cover is completed and approved, a publication date is set. Usually, the publication date is a month out, giving the author time to work on press releases, set up a pre-launch party, update their website and social media accounts, and generally prepare for the big day. An author page is created on our website, which features the author's bio, photo, and book cover, as well as links that enable customers to purchase the book when it has been published. Once the publication date is set, the real work begins: marketing.
Marketing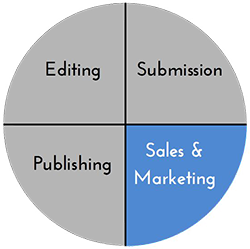 A publishing company makes money on a book's sales, so marketing is extremely important to the success of your book. Publishers spread the word about a book through advertising and promotional projects, connecting you with media outlets and interested audiences. You are often required to self-publicize locally and via social media to help drive book sales.
Another item to keep in mind is that publishers are not publicists. While most publishers (unless they only want your money to publish your book) will provide some marketing, not all publishers are the same. Some have billion-dollar marketing budgets and a swarm of publicists on their payroll to help authors, but the majority of firms do not have a lot of extra resources and funding.
Marketing Example: Kellan Publishing
Kellan Publishing is dedicated to running successful marketing campaigns, with the author's help. Here are some of the marketing platforms we use once a book is published.
New Releases
We announce the release of every book by posting the book cover and related links on our Facebook page and website.
Author Focus Weeks
Each week we focus on one author and their book in our blog (with a post on our Facebook page as well). The week consists of an author interview, a chapter sample, an introduction to the book's characters, a quiz, and discounts.
Monthly Author Blog Posts
Once published, all authors provide a blog post at the beginning of each month about their book. This goes on our blog and Facebook page.
Weekly Free Raffles
The book being featured during author focus week is entered into a free raffle, where fans can enter to win a digital copy.
Book of the Month Announcements
Each month, a book is selected as our Book of the Month and featured prominently on the website and our Facebook page.
Bestseller Lists
We update our website and Facebook page frequently with bestselling books.
Posts in the App
We offer a free phone app that lists all of our books, author pages, free sample readings, and more.
Book Trailers
This is a new addition at Kellan Publishing. We now require all books to have a book trailer. The trailers are posted on the author's page, in the bookstore (on the book's product page), on our Facebook page, and on Kellan Publishing's blog whenever the author has a monthly blog post or is being featured during Author Focus Week.
Sales
Although a majority of readers will purchase online, it's also important to get your book in bookstores for the readers who prefer to browse the shelves. A publisher will also approach retailers who might be interested in your book, presenting evidence of publicity and marketing efforts that will help the book sell. The book buyers will then meet with sales reps, review a publisher's catalog, and decide whether or not to stock the book. A distributor will take care of orders for the book, while monitoring sales, supply, and ebook platforms.
Recently, one of our authors at Kellan Publishing, Sarah Natale, author of The Kiss of Death, had her book displayed at her local Barnes and Noble. Don't be upset if you can only place your book in a couple of stores. A targeted distribution with high sales trumps having your book placed inside every single store in the country. Although you want your book to be available to your audience, distribution needs to be planned carefully. If your book doesn't sell, those bookstores will return your book to the publisher, which can be dangerous if you've printed and distributed too many copies. That high supply–low demand plan can spell doom for your career as an author. To put it plainly, if your first book doesn't make a lot of profit, it is generally more difficult to get your second book published.
Conclusion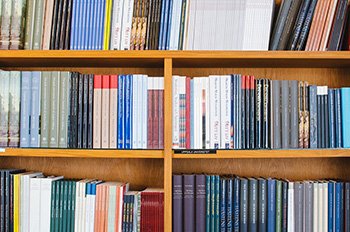 The key point to remember about publishing is that it's a lot of hard work, and the work doesn't stop for either the publisher or the author once a book is published—that was the easy part. Any person or company can publish a book on Amazon, Barnes and Noble, or other online venues. Granted, it is a lot of work to format and set up the book, but once that's done, it's time to sit back and wait for the sales to roll in, right?
Wrong.
That's only the beginning. Now the real work begins. If you thought all of your long hours and hard work pouring your soul into your book and finding a publisher was all you had to do, think again. This, unfortunately, is what many authors believe, and many publishers operate as if it were true. Don't fall into that trap. To succeed, you must realize that being an author is a job, and as such, it takes work. You might be an excellent writer and might even have the next New York Times bestseller just waiting to be published, but there are a lot of good writers out there, and if no one sees your work, how will it ever be discovered?
As this post has emphasized, an author's work really begins once the book is published. Writing blog and Facebook posts, tweeting frequently, holding book signing events, and promoting, promoting, promoting . . . these are just some of the things you should count on actively doing if you want to be successful, with or without a publisher.
With the advent of the Internet, all sorts of new platforms and audiences have opened up to authors, and publishing has changed accordingly. With so many choices, thinking about how to start the publishing process can be a bit overwhelming. Remember to heed the advice of this blog: do your research, select your firm carefully, and be prepared to sell yourself; this is a tough business, but you can navigate it if you're informed and willing to work at it. Good luck!
About the Authors
Kelli Ballard is the founder of Kellan Publishing. She was born and raised in California and has always been interested in reading, writing, editing, and publishing.

Kelli started Kellan Publishing because she knows how difficult it is to be a writer, especially in today's highly technological world. Despite doctors' predictions after she was diagnosed with chronic anxiety disorder, Kelli continued to work full-time while also running her publishing business. Kelli's desire is to grow Kellan Publishing into a profitable and well-respected place for both authors and customers.

Andrea Churchill has been writing short stories since 2008. Besides creating stories, she enjoys reading, doing crafts such as weaving and mosaics, and dealing with the endless struggle of trying not to spend another night watching shows on Netflix.

Andrea grew up in Long Island and is currently a resident of Staten Island, New York, with her boyfriend, Anthony. She recently published her first novella, The Lerewood, a dark fantasy, with Kellan Publishing.
Image sources: Nomad_Soul/Shutterstock.com, Unsplash.com
---
Get Constructive Feedback to Improve Your Writing
---