Written by Scribendi
---
These days, grammar checkers are more prominent than ever.
Whether you're looking for a human grammar checker with education and experience or a free grammar check powered by artificial intelligence (AI), deciding on the right editor or editing company to suit your needs can be difficult.
Read More: Editing Sites: 6 Ways to Determine Credibility before You Buy
Do you need a fast grammar corrector? A free English grammar check? A high-quality sentence checker? Or a combination of speed, a fair cost, and high accuracy?
Read More: How Much Does Proofreading Cost?
Our list of the best human and AI editing grammar checkers of 2022 below will help you find a high-quality spelling and grammar check.
Human Grammar Checkers
A human grammar checker can cater to your specific needs while editing your document.
Although a human editor is unlikely to provide a free grammar check (unless they offer a free sample), they are generally highly educated and experienced. This allows them to edit your writing with high accuracy while simultaneously analyzing its context, which most editing tools are unable to do on their own (that is, without the help of a human English expert like an editor).
For example, a human editor will know early on if your document requires editing or proofreading. They'll also pay particular attention to your document's type during the editing process.
This is important because different document types come with different sets of needs. For instance, an admissions essay edit requires a vastly different approach than a book edit.
Read More: Editing or Proofreading
In addition, a human editor can provide subjective feedback, which is important, especially for creative writing. However, this also generally means that their edits will take longer to complete than those made by an AI sentence checker.
Finally, a human English text corrector often has subject-matter expertise. In contrast, online AI grammar checks lack such expertise.
Advantages of Human Grammar Checkers
Cater edits to your specific needs

Provide context-specific revisions and subjective feedback

Offer subject-matter expertise
Disadvantages of Human Grammar Checkers
Typically cost more than AI grammar checkers

Generally slower than AI grammar checkers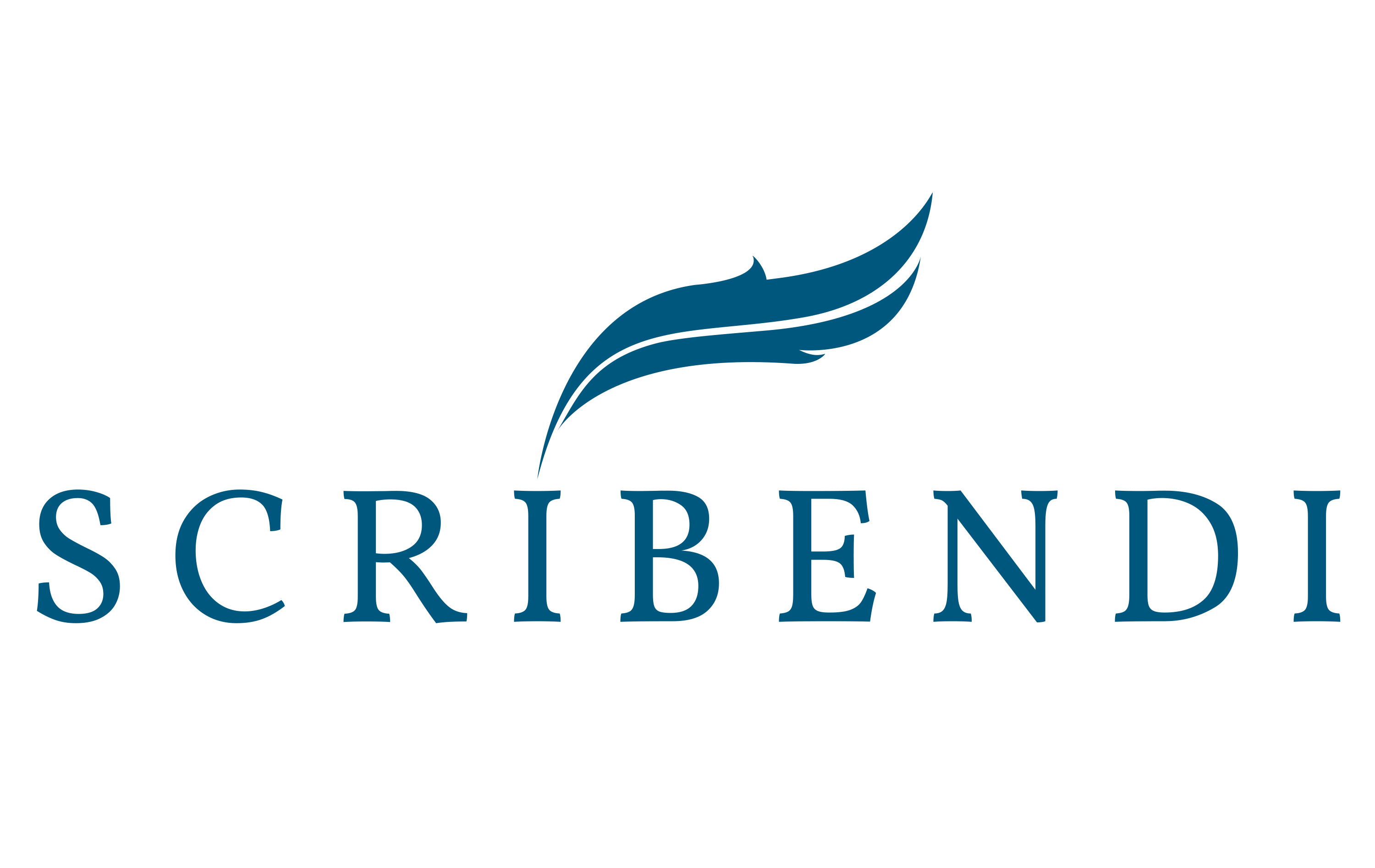 Scribendi offers the best of both types of grammar checking. With Scribendi, you can get an online grammar check from a human editor. You can also get a free grammar check thanks to Scribendi's Free Sample service.
Scribendi employs highly educated and experienced grammar checkers. Scribendi's rigorous onboarding process ensures that the company selects only the highest-quality editors for its team.
At Scribendi, when you particularly enjoy the work of a specific editor, you can request their services again in the future. Many of Scribendi's editors form long-term professional relationships with their clients, and Scribendi's easy-to-use system and dedicated Customer Service department facilitates all communication between them.
If there's ever a case when your preferred editor isn't available in the allotted timeframe you've selected, Scribendi will match you to another highly skilled editor who will complete your order's servicing before the deadline.
Scribendi's editors enhance the accuracy of their editing through proprietary editing tools. Therefore, in addition to providing targeted feedback about your document, Scribendi's editors will also run it through one of the most accurate AI sentence checkers on the market.
Scribendi's services are among the highest rated on the market, outperforming all other grammar checkers in 2022.
Read More: Grammatical Error Correction Tools
Advantages
Fast turnaround times (2 hours)
A team of human editors providing services 24/7 aided by Scribendi AI editing tools
---
Let Us Show You How Human Editing Can Perfect Your Writing
---
2. Enago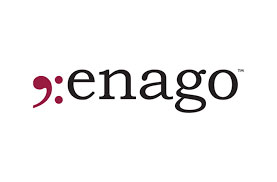 Enago's team of human editors provides 24/7 editing services for the global research community.
All Enago grammar checkers hold a PhD or master's degree and have an average of 19.4 years of academic editing experience. Enago assigns each manuscript to a human English text corrector with expertise related to the broader subject area.
Enago operates using a two-editor model for all spelling and grammar checks, meaning at least two grammar checkers review each manuscript.
Advantages
Subject-matter expertise
Two-editor model
3. Editage

Editage partners with researchers to offer premium online grammar checks, publication support, and translation services.
Editage assigns each submitted document to a grammar checker who best matches the content's subject matter. You can also collaborate with their English text correctors to ensure they follow your vision while editing your paper.
Editage maintains the quality of their edits with a two-pass revision process.
Advantages
Direct collaboration with your editor
Two-step revision process
4. AJE

American Journal Experts (AJE) offers in-depth scientific and academic editing services. They also provide translation and manuscript formatting services to help you publish your best work.
In addition to providing quality English grammar checks, their team of editors with PhDs can answer questions regarding manuscript submission and publishing processes.
AJE also matches each manuscript with a grammar checker who is a subject-matter expert.
Advantages
Subject-matter expert grammar checkers
Answers to questions about submission and publication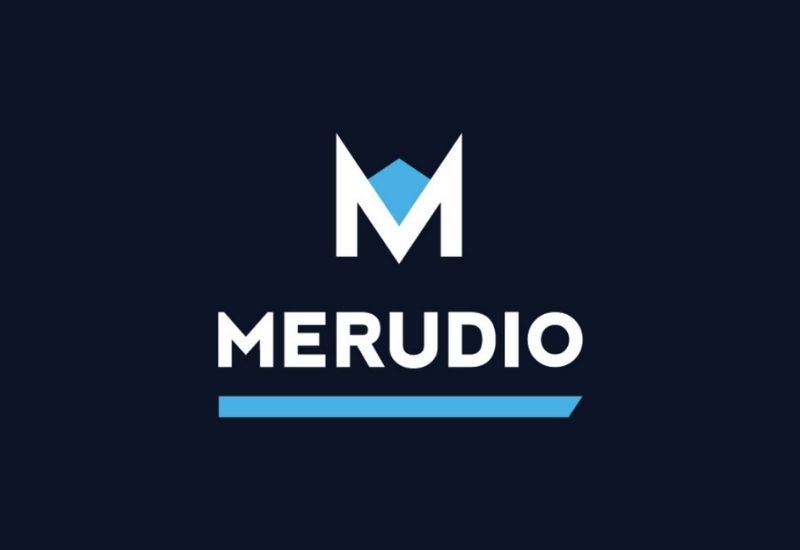 Merudio promises you a grammar checker who is also an expert in your academic subject, whatever it may be. These grammar checkers have decades of experience, and their goal is to help you level up your academic career through high-impact writing.
Merudio offers a range of online grammar checking services, including early draft academic editing, academic editing, an academic editing and proofreading bundle service, and express academic proofreading.
In addition to editing and proofreading services, Merudio provides formatting services for academic documents and figures to help you achieve your publication goals.
Merudio's editors also use Scribendi AI editing tools to provide consistently high-quality, accurate revisions. This way, you can receive an English grammar checker's nuanced feedback and the unbiased accuracy of AI.
This unique process reduces errors within your document while enhancing its overall quality. Merudio is so confident in its editors that they provide a 2-year quality guarantee.
Read More: Merudio
Advantages
Specialist academic services
Subject-matter expert editors aided by Scribendi AI editing tools
---
AI Grammar Checkers
AI grammar checkers are becoming increasingly popular due to their ease of use, editing speed, and affordability. Most AI grammar checkers allow for free online grammar checks.
AI editing tools can provide quality editing, but it can be difficult to determine which revisions are actually correct without having a background in grammar. This is important to keep in mind if you wish to use AI grammar correctors without consulting a professional editor.
When AI tools aid human editors, companies can harness the power of editing tools and the experience and education of human editors to provide top-quality edits.
AI editing tools may also fail to consider your document's type or any specific editing needs you may have. In addition, they are unable to provide feedback on the content of your document, especially with regard to subject-matter specifics.
However, in general, AI grammar checkers are becoming increasingly powerful. They typically provide revisions for an entire document within seconds, which is impossible for human grammar checkers.
Advantages of AI Grammar Checkers
Easy to use
Generally provide quick, if not instant, revisions
Usually free
Disadvantages of AI Grammar Checkers
Difficult to tell when incorrect revisions are suggested
Typically unable to provide feedback

Scribendi AI promises grammar checkers they can "halve [their] time spent editing."
As a Microsoft Word add-in grammar checker, Scribendi AI's Grammar Check tool is easy to use. It's also the most advanced online grammar-checking tool on the market.
Scribendi AI's Grammar Check tool makes use of a dataset containing more than 1 billion words and 30 million sentences annotated by professional editors. In doing so, it mirrors the workings of the human brain, offering more accurate suggestions than other editing tools.
Read More: Scribendi AI

Scribendi and Merudio both use Scribendi AI, allowing professional English grammar checkers to increase their efficiency, which gives them more time to provide critical feedback on your documents. You can try Scribendi AI free here.
Advantages
Fast and easy to use
Free Microsoft Word add-in
Most accurate grammatical error correction tool on the market
7. Grammarly

Grammarly is an easy-to-use grammar checker that uses AI to provide suggestions.
Grammarly provides you with a free spelling and grammar check option. If your grammar knowledge is sufficient to determine whether revisions are correct, Grammarly can be a useful tool when you're looking for a fast grammar corrector.
As a free sentence corrector, Grammarly is helpful for catching typos and other surface-level errors.
Advantages
Easy to use
Free spelling and grammar check
8. Quillbot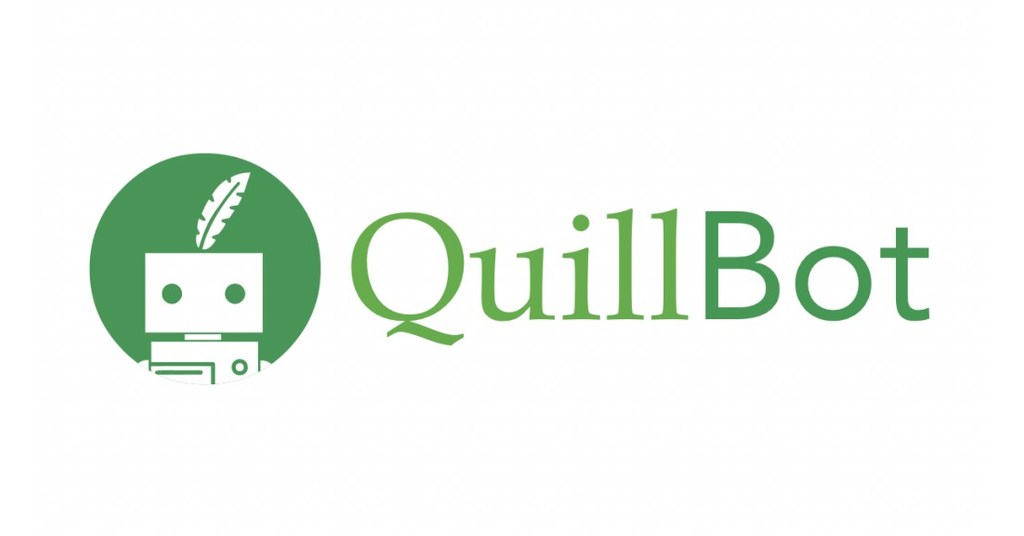 Quillbot's aim is to "enhance any sentence, paragraph, or article using state-of-the-art AI."
Quillbot offers various tools, including a grammar checker and a plagiarism checker. It has Chrome and Word extensions, or you can copy and paste text onto its online platform for a fast English grammar check.
The premium version of this grammar corrector offers various modes for different writing tones or adjusting the length of text. Quillbot also offers synonyms.
Advantages
Free grammar checker
Plagiarism checker
9. Spell-Check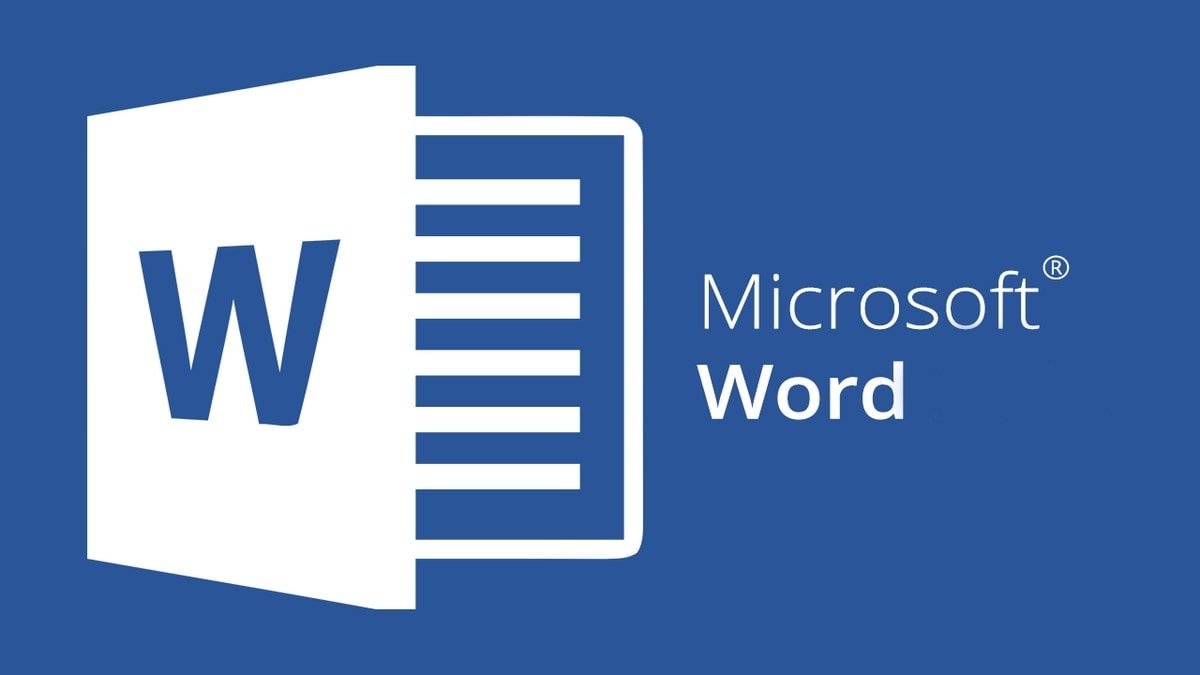 Microsoft Word's Spell-Check is a tried-and-true grammar checker. Included in Microsoft Word, it's easy to use, intuitive, and catches obvious errors.
Word's sentence corrector works as you type, making Spell-Check a staple for many writers.
Advantages
Intuitive
Works as you type
10. EasyBib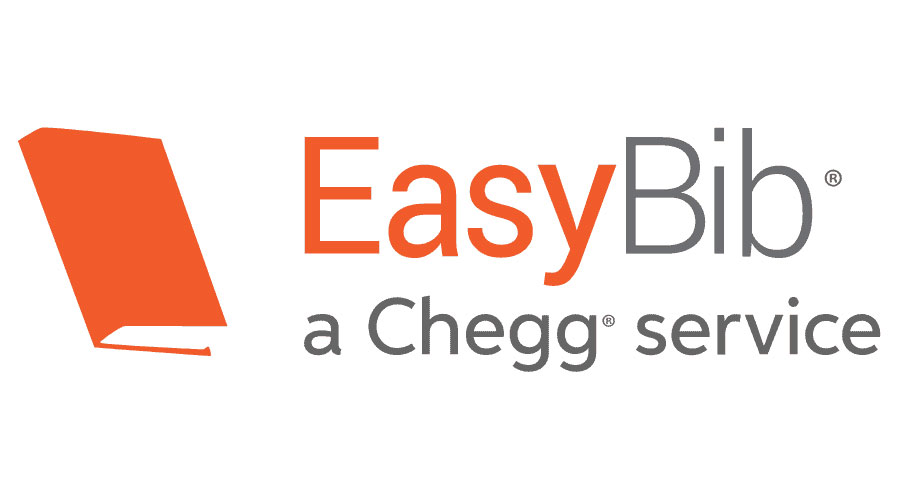 Many people know of EasyBib as a bibliography creator. But did you know that EasyBib also offers a grammar checker?
EasyBib's grammar corrector scans your paper and provides you with an error count. It provides five free suggestions, and you can unlock further English grammar check suggestions with an EasyBib Plus subscription.
However, EasyBib's database only includes about 400 grammar and writing style errors, so keep this in mind when comparing English grammar checkers.
Advantages
Plagiarism checker
Limited error database

Conclusion
Keep the following advantages and disadvantages in mind when choosing a grammar checker.
Human Grammar Checkers
Advantage:

Cater revisions to your document type and your needs

Advantage:

Can provide context-specific revisions and subjective feedback

Advantage:

Subject-matter expertise
Disadvantage: Typically more costly than AI grammar checkers

Disadvantage:

Slower editing process than AI grammar checkers
AI Grammar Checkers
Advantage: Easy to use

Advantage:

Generally provide quick, if not instant, revisions

Advantage:

Usually free

Disadvantage:

Difficult to tell when incorrect revisions are suggested

Disadvantage:

Typically unable to provide feedback
Whether you need a human grammar checker or an AI editing tool, use our list to ensure you get a high-quality spelling and grammar check online.
Read More: 12 Best Editing and Proofreading Services in 2022
---
Let Us Show You How Human Editing Can Perfect Your Writing
---
About the Author

Scribendi's in-house editors work with writers from all over the globe to perfect their writing. They know that no piece of writing is complete without a professional edit, and they love to see a good piece of writing transformed into a great one. Scribendi's in-house editors are unrivaled in both experience and education, having collectively edited millions of words and obtained numerous degrees. They love consuming caffeinated beverages, reading books of various genres, and relaxing in quiet, dimly lit spaces.