Scribendi Wins Prestigious "Tech Innovation of the Year" Award
WEtech Alliance presents Scribendi with the Tech Innovation of the Year award for its Scribendi Accelerator, an automatic grammatical error correction tool that streamlines the editing process.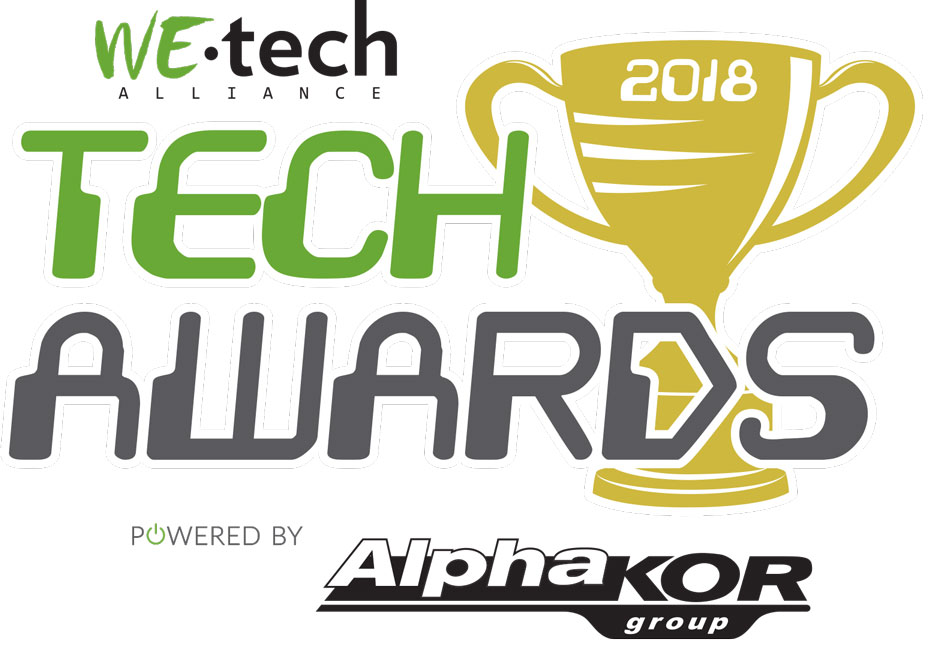 Chatham, Ontario, October 30, 2018: WEtech Alliance announced Scribendi as the winner of the Tech Innovation of the Year award. The honor was given as part of the 2018 YQG Tech Awards, powered by AlphaKOR Group, in recognition of a company that engineered the year's most stand-out technological innovation.
"The YQG Tech Awards provide a fantastic opportunity to showcase the impactful leaders in the local tech sector and to strengthen networks within the tech community," the WEtech Alliance website notes. "[They] are a fun, informal way of recognizing technology innovators of all stages for their achievement and success in our community."
Scribendi was nominated for its Scribendi Accelerator, an automatic grammatical error correction tool that uses neural network and deep learning technologies to streamline the editing process. The tool combines Scribendi's 21 years of editing-related data and expertise with advanced artificial intelligence technology and is rapidly being adopted by Scribendi's network of over 400 freelance editors.
The Scribendi Accelerator enables editors to work more quickly and efficiently and helps Scribendi provide its clients with the highest quality of editorial service. Indeed, over its 21-year history, Scribendi has served 134,920 clients and edited more than 1.6 billion words.
"Deep learning has come to Scribendi to ease the workload of our editors, not to replace them," emphasized Md. Asadul Islam, a Machine Learning Engineer at Scribendi.
Follow Scribendi on Facebook or Twitter for more news.
---
About WEtech Alliance
WEtech Alliance helps tech entrepreneurs launch new ventures and accelerate the growth of existing tech companies across multiple sectors. At the same time, WEtech is growing a strong network of entrepreneurs, fostering industry–academic collaboration, and working with community stakeholders to build up the tech talent pipeline.
About Scribendi
Scribendi is an ISO 9001:2015-certified online editing and proofreading company dedicated to helping people reach their goals through the written word. With over 400 editors and thousands of clients, the company has a reach that extends around the world.
For more information, please visit https://www.scribendi.com/ and https://www.scribendi.ai.
---
Scribendi Inc.
405 Riverview Drive, Suite 304
Chatham, ON N7M 0N3
Canada