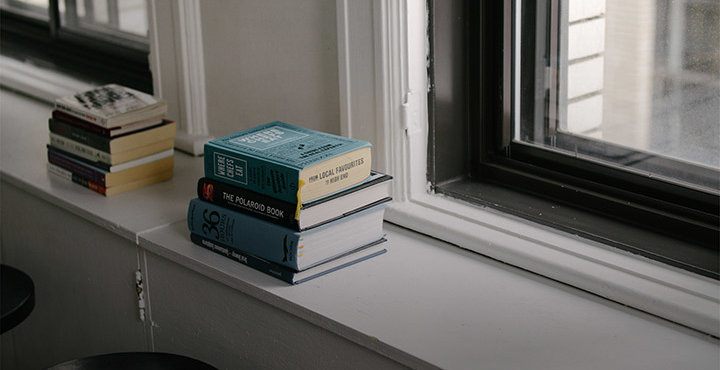 ---
Updated in January 2018 to reflect the best book blogs currently online.
---
If you're an author trying to get published or just a book enthusiast, chances are, you're always on the lookout for great book blogs, book review blogs, and online discussions about everything from up-and-coming authors to publishing industry news. Dive into our list of the 18 best book blogs to read in 2018.
1. Book Marketing Tools
Book Marketing Tools aims to help writers enter the world of self-publishing. They help authors become better marketers and, ultimately, sell more books. Their blog offers a lot of great insights and tips for new and seasoned authors.
2. The Book Designer
This hugely popular book blog, written by Joel Friedlander—who's worked in the publishing and design industries—strives to help people get their story out there. The Book Designer features more than 1,550 articles on everything from writing and editing to publishing and marketing your work, all from the perspectives of people who are actually in the book industry.
3. Bustle Books
The book section of Bustle provides everything you want to see, know, or read in the world of books. The blog updates often—as much as 14 or 15 times a day—while maintaining a high quality of posts and covering a wide range of topics, including entertaining lists, reviews of new releases, and tips for finding writing inspiration.
4. Omnivoracious
Great blog name aside, Omnivoracious is Amazon's official (and must-read) book review blog. With a minimalist and eye-catching design that focuses on books, author interviews, and industry news, this is one book blog that keeps its readers up to date on all aspects of the publishing world. Unlike other, genre-specific blogs, Omnivoracious reviews titles ranging from kids' books and comics to lifestyle and suspense—and everything in between.
5. Brain Pickings
Brain Pickings is just that—thoughts and views picked from the brain of author Maria Popova. Topics range from science to literature to anthropology, but all topics are rooted in creativity. It is a thoughtful, substantial blog that all readers and writers will enjoy.
6. The New York Review of Books
With a list of contributors that reads like a who's who of the literature and journalistic worlds, The New York Review of Books is the intellectual's book review blog. Filled with literature reviews, intriguing think pieces, and intelligent cultural articles, this blog both informs and inspires.
7. Tara Lazar
This one's for the kids! And by kids we mean children's book authors (who, let's face it, make a living embracing their inner children). Tara Lazar's book blog is a popular resource for anyone wanting to write, or currently writing, children's fiction. Articles include advice on writing for different age groups, book design, and publishing. The website also features Storystorm (previously known as Picture Book Idea Month), a fantastic take on NaNoWriMo aimed at developing great literature for kids.
8. Helping Writers Become Authors
Helping Writers Become Authors is written for writers by a published writer, and it focuses on author mentorship. K.M. Weiland is the author of several best-selling writing books and novels. She strives to share her knowledge with aspiring authors by providing thoughtful articles on all aspects of developing a story.
9. Electric Literature
Electric Literature is a nonprofit with a mission "to amplify the power of storytelling with digital innovation, and to ensure that literature remains a vibrant presence in popular culture by supporting writers, embracing new technologies, and building community to broaden the audience for literature." This blog, hosted by the popular blogging platform Medium, provides you with reviews, book news, interviews, essays, and writing advice.
10. The Write Life
At The Write Life, they know it can be scary trying to make a living doing what you love. Whether you're trying to hone your craft, build your blog, or promote your book on your own, their goal is to make it less scary and more fun. On this blog, you will find writing, freelancing, marketing, blogging, and publishing advice.
11. Signature
At Signature, they are "making well-read sense of the world." Run by Penguin Random House, the blog incorporates books, news, culture, and writing advice into one all-inclusive blog, helping people understand current issues and events through the lens of literature.
12. Book Riot
If you are looking for one blog to meet all of your diverse book review needs, Book Riot is it. This review blog employs a team of reviewers to cover works that will appeal to all tastes—all packaged in a gorgeously designed, easy-to-get-lost-in space. Explore by genre and diversify your reading tastes.
13. The Write Practice
The one-stop shop for writer resources, The Write Practice enjoys a huge readership, and for good reason. This blog is serious about providing writers at all skill levels with tutorials, resources, and articles designed to hone your writing and find your voice. It doesn't matter what type of material or in what format you prefer to write; the information on this blog has you covered.
14. Jane Friedman
Jane Friedman has years of experience in the book industry and is a professor at the University of Virginia, where she teaches publishing. Her website's blog provides great articles and resources for any author wanting to get published, traditionally or independently. With a large following, she provides her readers with advice, industry news, how-to articles, and inspirational pieces for writers at all stages of the publishing process.
15. The Millions
Hailed by The New York Times as "the indispensable literary site," The Millions provides intelligent, thoughtful reviews of books and culture, making it one of the premier book review blogs on the Internet. With an archive that dates back to its founding in 2003, the site has something to pique any reader's interest.
16. The New Yorker: Page-Turner
Page-Turner is The New Yorker's book blog, dedicated to discussions about everything from the publishing industry to writers' culture. Articles on Page-Turner are thought-provoking, opinionated, and inspiring, with a focus on creativity and authenticity in regards to writing and authorship.
17. Quillblog
Published both online and in print format, Quill & Quire is a Canadian literary magazine that reviews hundreds of books each year. Its blog features interviews with both well-known and up-and-coming authors, industry news, and genre-specific articles and book reviews that are sure to entice any reader.
18. The Writing Cooperative
The Writing Cooperative is an entertaining and informative blog designed to help authors improve their writing. Their posts are crafted by a large community of writers, offering advice derived from their unique experiences.
If these book blogs have given you the inspiration you need to finish writing your own book, consider having it edited by the professionals at Scribendi.
Image source: Breather/Stocksnap.io