Written by Emily Wilson
---
Scribendi's New Solution for Managing Custom Style Guides
You asked, and we listened.
As part of our most recent round of advancements, we're excited to release Scribendi's new custom style guide feature. With it, you can save custom style guides to your personal library and easily attach them to your orders.
Below, we'll explain exactly how users with individual and group accounts can use this new feature. Individual and group account users will follow the same set of steps, but group accounts will also be able to set permissions for each style guide. This means that users can select whether a particular style guide will be accessible only to the user that uploaded it or to every member on the account.
Is My Account an Individual or Group Account?
Discerning between individual and group accounts is easy. Individual accounts are accessed and used by only a single person. In contrast, group accounts are shared by multiple people, such as members of a university or college department or coworkers within a single company.
If you are uncertain whether your account is an individual or group account or have any questions about using this feature, please know that you can always receive additional guidance by contacting our friendly customer service team.
How to Upload and Save a Custom Style Guide
1. Log into your account
To begin, simply login to your Scribendi account.
2. Select "style guides" from the left-hand column
Once you've logged in, select "style guides" from the column on the left-hand side of your screen to access your style guide library.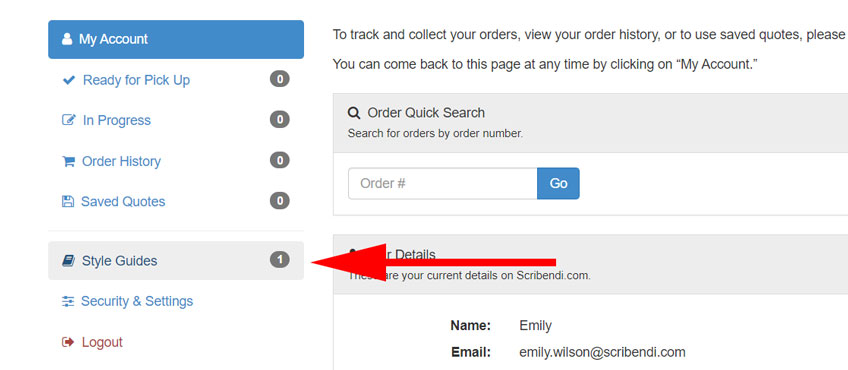 3. Attach your custom style guide
Welcome to your custom style guide library! This is where you will add and manage custom style guides. To add a new style guide, click "select file" to find and attach your file. Previously saved guides will appear along the top of the screen.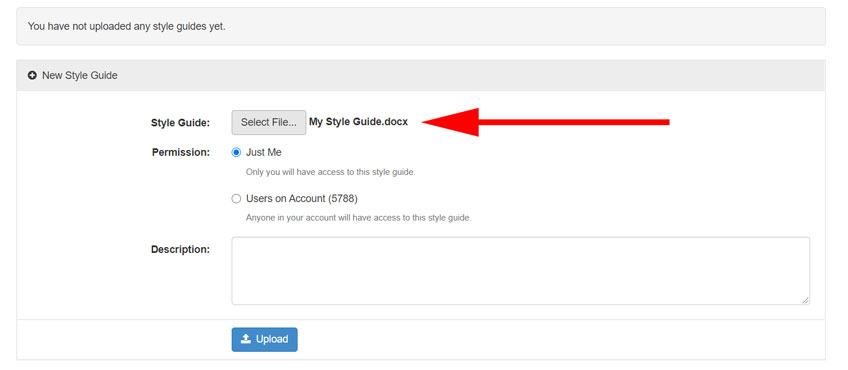 4. Select permissions (for group accounts only)
Beneath the "select file" option, users of group accounts will see an additional "permissions" field. Select "just me" to limit access to this style guide to only yourself. Select "users on the account" to extend access to all account users.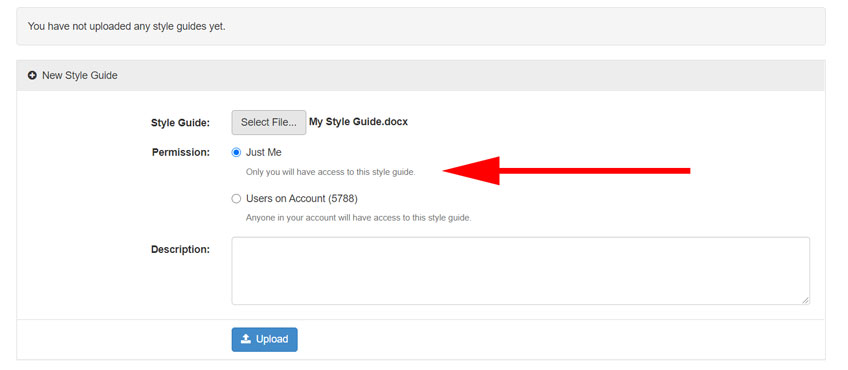 5. Add a description (optional)
For your own reference, you may add a description to help you distinguish between the style guides in your library more easily.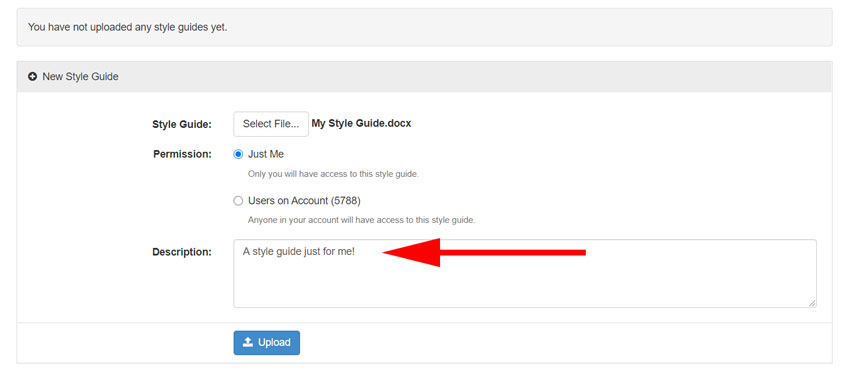 6. Upload your style guide
Once you've completed steps 3 to 5, click "upload" to add your custom style guide to your library. Congratulations! You've just started your own custom style collection.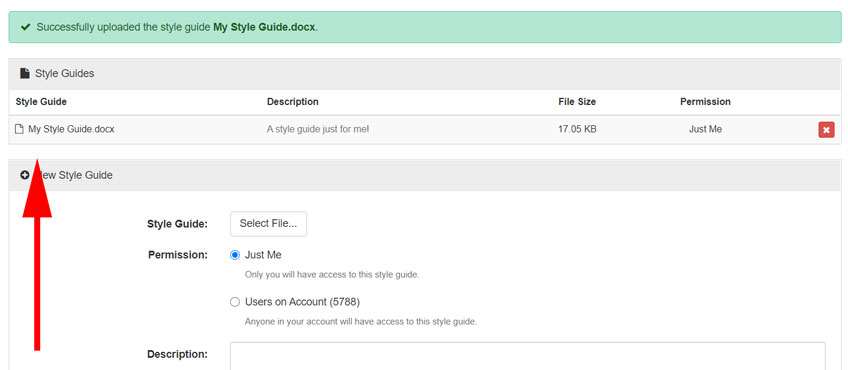 Now, let's show you how to use them!
How to Add a Custom Style Guide to Your Order
1. Select a service, upload your document, and choose a turnaround time
Once a custom style guide is in your library, you can add it to your orders. Just select a service, upload your document, and choose a turnaround time as usual.
2. Select your custom style guide under the "documents" heading of the "instructions" screen
When you reach the "instructions" screen (step 2), locate the "your document(s)" heading at the top of the screen. You should now see a new field titled "if you would like to attach style guides to this order, select them here." Simply click to select and attach a custom style guide from your library.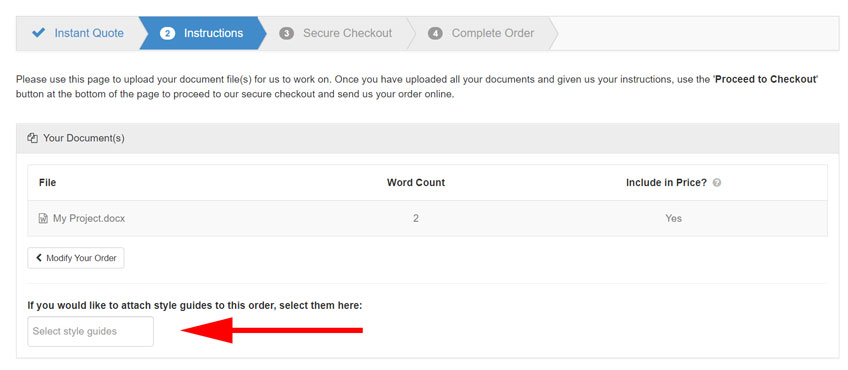 Alternatively, if you prefer to use a standard style guide (such as APA, MLA, or AP), you may select one as usual under the "instructions" heading.
It is not necessary to notify your editor about your custom style guide. However, if you wish to, you may make note of it in the "client notes" section.
Conclusion
This marks the conclusion of our guide on how to upload and attach custom style guides. We're confident that this feature will save you time and energy. However, if you find any of the steps confusing, please reach out to our friendly customer service team.
In the meantime, we'd like to thank you for your continued business, whether you're a new client or a long-term customer of well over 20 years. Here's to many more years of editing and proofreading together!
Image source: vadymvdrobot/elements.envato.com
---
Make Every Word Count with Professional Editing
---
About the Author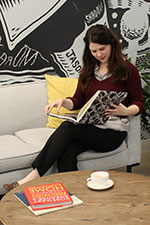 Emily has thrown caution to the wind and pursued a riotous, life-long love affair with English. Over the years, she's worked as an English teacher, an editor, and a copywriter and is now happily employed as Scribendi's junior content marketer. When she's not reading or writing, she's exploring the outdoors.