Get technical editing for your documents today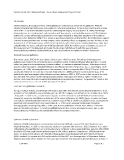 Before Editing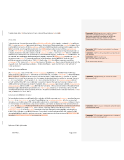 After Editing
(Click to enlarge)
It's hard to be a technical writer and ensure that your work is easily understood.
Scribendi.com's technical editors can help!
We can improve your work by ensuring that your writing is clear, concise, and free of errors. As a technical writer, you want to make your clients happy. Our technical editors can make sure your document is free from errors and meets the desired style guide specs before you pass it on.
We have worked with thousands of technical writers and publishers around the world to help improve the clarity and focus of their writing.
Our technical editors will identify usage errors of certain terms and edit for mistypings, grammatical errors, inconsistency in significant figures, wrong scientific terms, wrong units of measurement and dimensions, and corrections to indexes, headings, and citations. We ensure consistency in tense and format, and fix all instances of incorrect punctuation and capitalization.
We hire only native English speakers. Our technical editors have worked in your field of research, and will check your references and review your writing against your publication's submission guidelines.
Using our technical editing service is easy. Simply request a free, no-obligation quote below and order today!
Get an Instant Quote and Place Your Order