Get the scientific editing service for your important manuscripts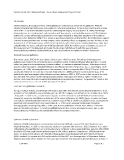 Before Editing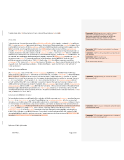 After Editing
(Click to enlarge)
It's hard to get published in scientific journals and to secure funding through your grant applications. This is even more challenging when English isn't your first language. This is where Scribendi.com can help.
We will improve your chances of being published in scientific journals or securing grants by ensuring that your writing is clear, concise, and free of errors.
Our native English–speaking editors have worked with thousands of scientists, doctors, and publishers to ensure the clear and effective expression of their ideas.
We will make sure that your grant applications, scientific journal articles, book-length manuscripts, theses, dissertations, and other technical documents are free of spelling, grammar, and typographical errors, and we'll check for any common English-as-a-second-language problems, such as errors with article usage and countable nouns, and overuse of transitions.
Our expert scientific editors have experience in all medical and scientific subject areas and will ensure that your work follows your desired style guide, and review your manuscript against your journal's submission guidelines. We will also help make you sound like a native English speaker.
Even more, we'll work with your Latex files to ensure consistent quality in your desired format.
Scribendi.com offers complete confidentiality, guaranteeing that your scientific manuscripts or grant applications are safe and secure.
Getting published in your desired scientific journal just became easier. Simply request a free, no-obligation quote below and order today!
Get an Instant Quote and Place Your Order